Foreign Minister conducts diplomacy on green growth, Arctic region
Jun 11, 2013
Minister of Foreign Affairs Yun Byung-se on June 10 held talks with Lars Løkke Rasmussen, a former Danish Prime Minister who is now chairman of the Global Green Growth Institute, on green growth-related global issues. They also signed an agreement to establish the U.N. Green Climate Fund (GCF) headquarters in Incheon, Korea's second-largest port city.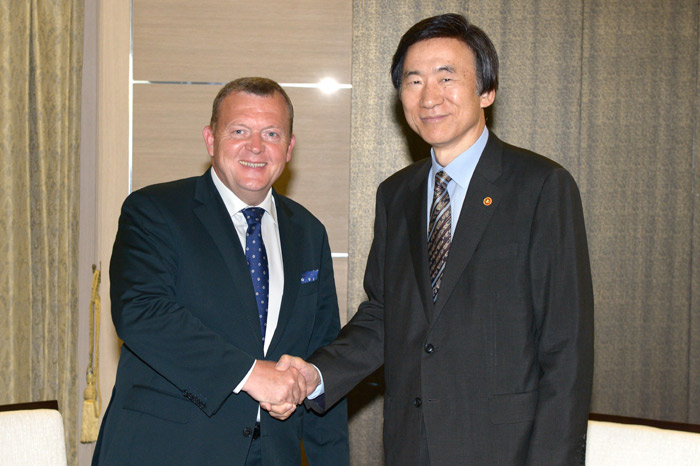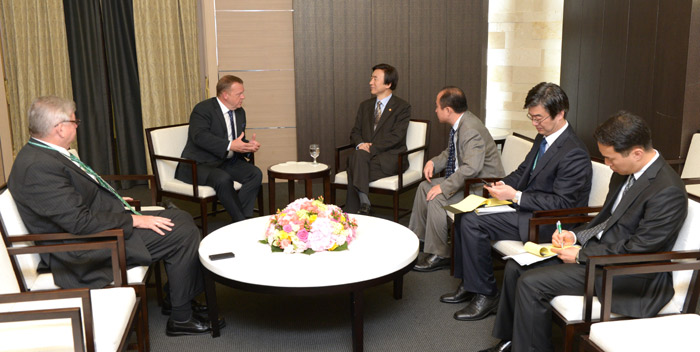 In the meeting, Minister Yun and Rasmussen agreed to continue active cooperation so that the think tank can develop into a leading global entity in the green growth sector. The institute was launched as a full-fledged international organization in October 2012.
In response, Rasmussen thanked the Korean government for supporting the institute's launch. He also emphasized the importance of concerted efforts among GGGI member countries, including Korea, for the organization's continuous development.
Minister Yun said the Park Geun-hye administration will make a continuous effort for the green growth vision in line with Seoul's initiative of "creative economy." He added that Korea will actively support the institute to help developing countries achieve economic growth centered on green growth.
The same day, Minister Yun attended the Global Green Growth Summit 2013 in Incheon, and spoke to Danish Minister of Development Cooperation Christian Friis Bach. They discussed cooperation in development and the Arctic and concerted bilateral efforts in green growth.
In addition, Minister Yun and Ewen McDonald, co-chairman of the Green Climate Fund, signed an agreement on the U.N. GCF setting up its headquarters in the Songdo International Business District of Incheon.
By Wi Tack-whan, Yoon Sojung
Korea.net Staff Writers
whan23@korea.kr
Department Global Communication and Contents Division, Contact Us