Foreign Minister hosts luncheon for former Chinese FM
Jun 18, 2013
South Korean Minister of Foreign Affairs Yun Byung-se and former Chinese Foreign Minister Tang Jiaxuan on June 16 held an in-depth discussion in Seoul about President Park Geun-hye's upcoming visit to China, bilateral cooperation and political issues on the Korean Peninsula and Northeast Asia.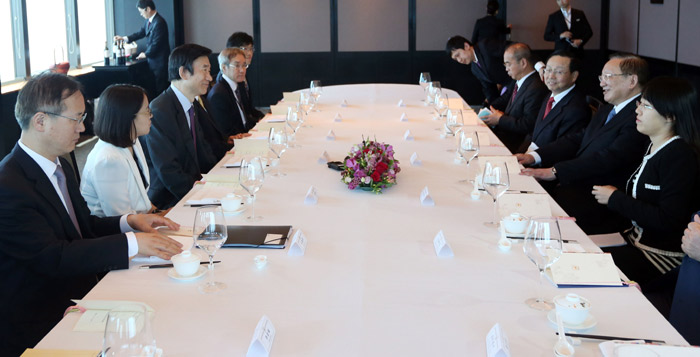 Tang said President Park's China trip holds great significance in his country's diplomatic history since the inauguration of the new governments of both countries this year. He also said Chinese government bodies, including the Foreign Ministry, are doing their utmost so that her trip can produce a successful outcome.
Minister Yun said the visit will hold historic importance in many aspects as it involves trust-based relations between the two leaders and the need for strategic dialogue to deal with North Korea. He urged both governments to prepare for the China trip so that their leaders can adopt a joint statement on a new vision and roadmap for Seoul-Beijing relations.
Tang said bilateral ties have the greatest potential for development with the largest mutual benefit and continue to advance, comparing them with those of China's other neighbors.
Yun said he expects Seoul-Beijing ties to develop in not only economy but also politics and security, and urged the two countries to closely cooperate in both regional and international issues encompassing the Korean Peninsula.
Both men also agreed that their countries will closely cooperate to realize the dreams of China, Korea and Asia.
Among the three key factors of Chinese policy toward the peninsula, Tang said Beijing puts the most priority on denuclearization in addition to maintaining peace and stability in the region and resolving issues through dialogue and negotiation.
Thanking China for supporting South Korea's policy toward the North and Beijing's efforts to persuade Pyongyang, Minister Yun said both South Korea and China share the common understanding that North Korea cannot achieve its goal of possessing nuclear and economic development, and that they want Pyongyang to hold sincere dialogue on denuclearization and not "dialogue for dialogue."
He also said he hopes Seoul and Beijing can work closely together to lead Pyongyang toward sincere and sustainable change.
Tang responded by saying China will closely cooperate with South Korea to deal with North Korean issues.
By Wi Tack-whan, Yoon Sojung
Korea.net Staff Writers
whan23@korea.kr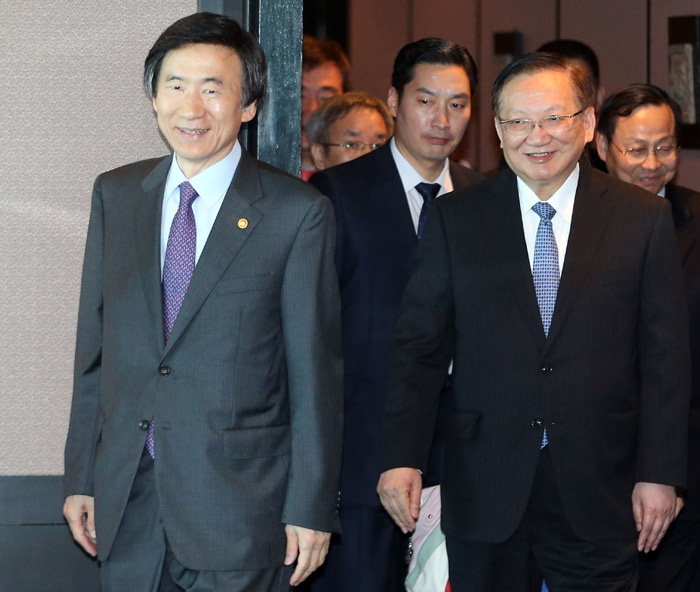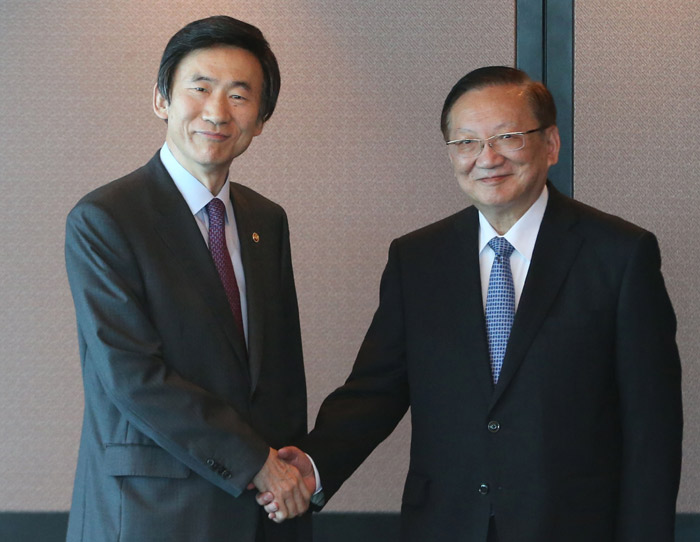 Featured Topics
http://www.korea.net/NewsFocus/Policies/view?articleId=109192
URL Copy
Department Global Communication and Contents Division, Contact Us