Gov't to widen administrative data transparency
Jun 20, 2013
The Korean government will broaden the disclosure of administrative information except in cases of national security or personal privacy starting in 2014. President Park Geun-hye and heads of government organizations announced a basic plan called the "Government 3.0" vision which allows wider public access to government data. This initiative refers to the Park Geun-hye administration's government reform drive to boost transparency, information sharing, communication, and cooperation in overall state affairs management.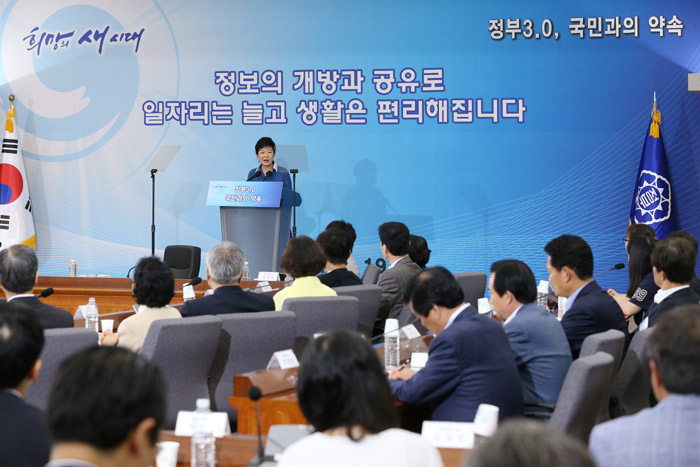 "Government 3.0 goes beyond the information disclosure," said President Park at a ceremony held at the Central Government Complex in Seoul on June 19. "This means a paradigm change in all state affairs which pursues people-centered management from the existing state-centered one."
Under the announced plan, public access will be broadened to administrative data collected by all government organizations, including central and regional governments, state-run committees, and state-invested institutions, starting next year. This vision will apply to all forms of administrative information in all stages of the policy-making process from preparation to implementation. So far, public access was allowed to only 0.3 percent of the total administrative data and only lists of documents were available unless an applicant submits disclosure requests.
Under the initiative, the government will extend the scope of public data disclosure to 6,150 items by 2017 from the existing 2,260 items. Public organizations will also raise the disclosure scale of the predicted number of 15,700 source data items to 40 percent by 2017 from the current level of 14 percent.
The government will set up an online participation channel composed of ordinary citizens and experts in the decision-making process. It will also widen public access to administrative data from the government and public organizations for people, firms, and institutions to share and use for commercial purposes.
To this aim, the government will open administrative information to the public in climate, transport, welfare, finance, and geography, all of which receive a high number of disclosure requests from the private sector. It will also make a five-year information disclosure roadmap based on the total inspection of administrative data owned by public organizations. The government expects that the widened public access to information disclosure will generate 150,000 jobs and create an economic effect worth KRW 24 trillion.
To this goal, the government will make detailed support plans to implement administrative information disclosure and form a cooperative structure involving related government bodies -- the Ministry of Science, ICT & Future Planning, the Ministry of Security and Public Administration, and the Small and Medium Business Administration.
To boost accuracy of information, the government will upgrade the quality of administrative data and create an integrated data provision channel online (data.go.kr) in order to enhance public access.
Minister of Security and Public Administration Yoo Jeong-bok said that the Government 3.0 vision "reflects the [Park Geun-hye administration's] will to boost transparency of government data and state affairs management."
By Wi Tack-whan, Yoon Sojung
Korea.net Staff Writers
whan23@korea.kr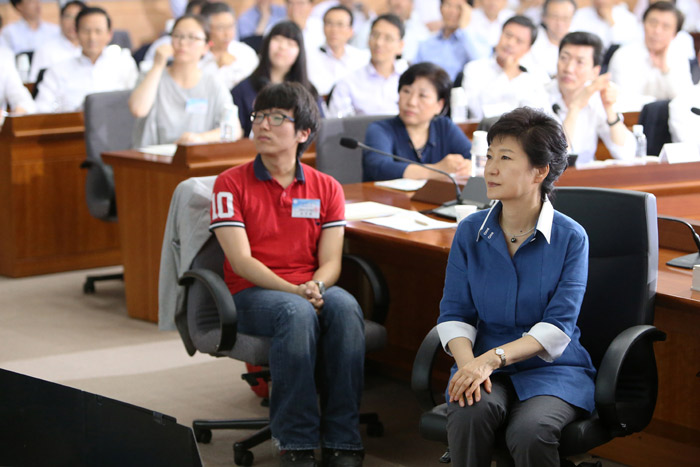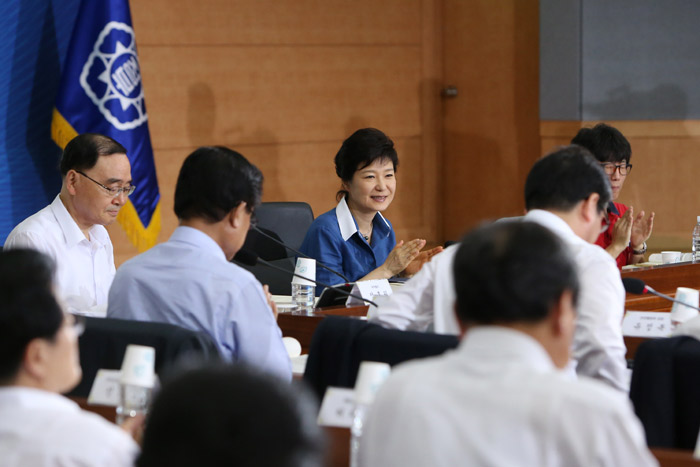 Featured Topics
http://www.korea.net/NewsFocus/Policies/view?articleId=109276
URL Copy
Department Global Communication and Contents Division, Contact Us