Korea, Ecuador foreign ministers discuss cooperation
Jun 21, 2013
Minister of Foreign Affairs Yun Byung-se met with Ecuadorian Foreign Minister Ricardo Patiño on June 18 in Seoul to discuss ways to boost bilateral cooperation.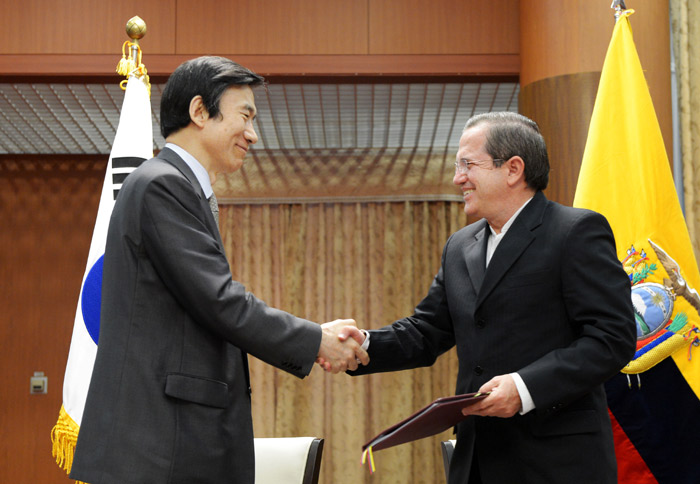 The two ministers exchanged views on increasing cooperation in government affairs, trade, investment, resources, energy, infrastructure, education, and science technology. They also exchanged opinions on political and security issues involving the Korean Peninsula and Latin America.
Minister Yun evaluated the mutually beneficial cooperation partnership between Korea and Ecuador established in 1962. He praised the bilateral cooperation which has substantially improved in the energy, plant construction, e-government, and science technology sectors since Ecuadorian President Rafael Correa Delgado's visit to Korea in September 2010.
Minister Patiño conveyed President Correa's words of invitation to President Park Geun-hye to Ecuador. Patiño also said that the Ecuadorian leader hopes to visit Korea again and upgrade the relationship through exchanges between the two leaders.
The two ministers agreed on their two countries working closely together and signed a memorandum of understanding (MOU) on cooperation in the Pacific region. Under the MOU, Korea and Ecuador agreed to enhance cooperation in Asia and Latin America through Pacific-region-related international organizations, such as the Forum for East Asia-Latin America Cooperation (FEALAC), the Asia-Pacific Economic Cooperation (APEC), the Pacific Basin Economic Council (PBEC) and the Pacific Economic Cooperation Council (PECC).
By Wi Tack-whan, Yoon Sojung
Korea.net Staff Writers
whan23@korea.kr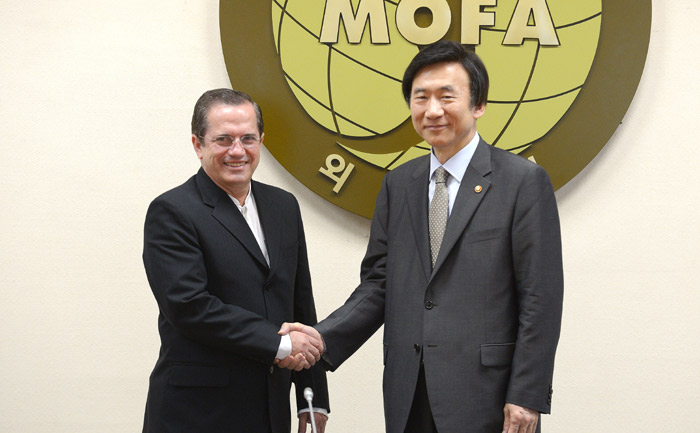 Department Global Communication and Contents Division, Contact Us