President Park, UN chief discuss inter-Korean issues
Aug 27, 2013
President Park Geun-hye met with UN Secretary General Ban Ki-moon on August 23 at Cheong Wa Dae to discuss inter-Korean issues and Seoul's relations with the international community.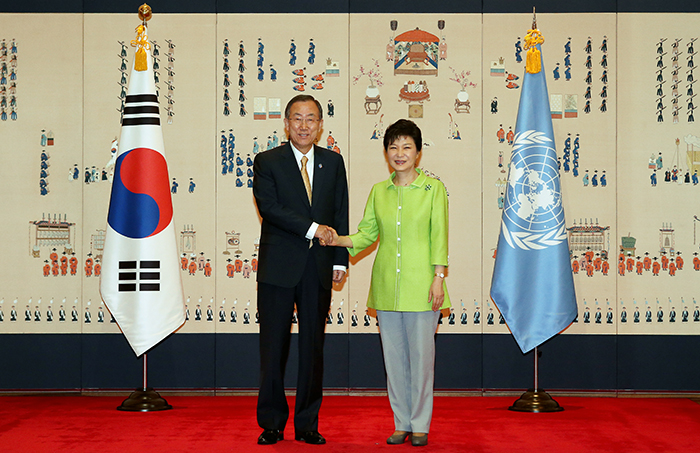 The UN chief wrote his wishes in the guestbook, stating his hope that President Park's leadership can help start the Korean Peninsula trust-building process which will establish peace and prosperity in the region, and strengthen Seoul's cooperation with the UN.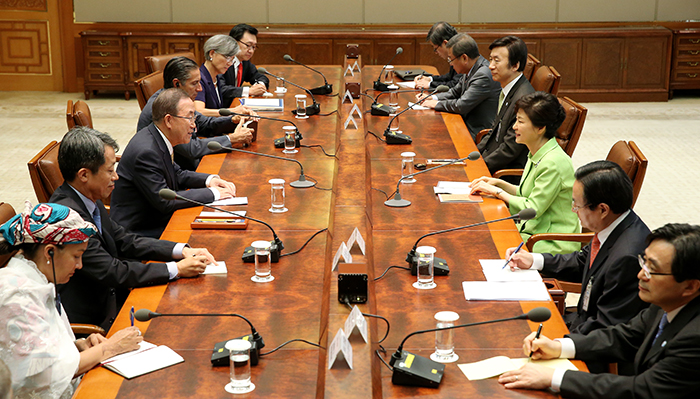 At the meeting, President Park expressed her gladness for meeting him again. She had previously met with him during her official visit to the United States this May.
President Park dubbed him "the busiest man in the world," mentioning his schedule which includes visits to three Middle Eastern countries, including Pakistan, this month. Ban was in Korea for his vacation.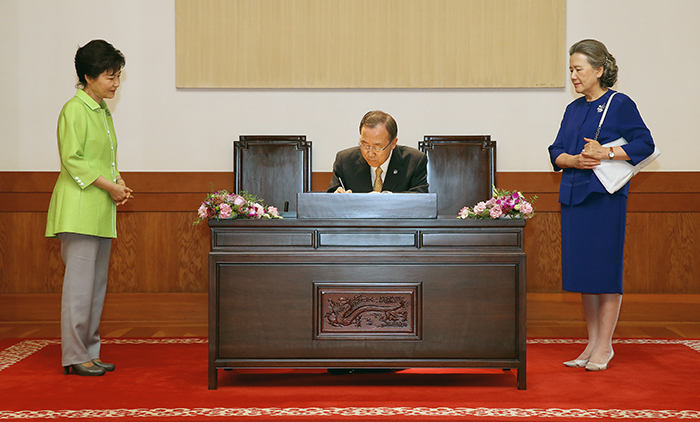 Ban praised President Park's leadership and her initiative of the Korean Peninsula trust-building process, while mentioning the latest agreement on normalizing the Kaesong Industrial Complex and holding working-level meetings for reunions of separated families as achievements.
He reaffirmed the UN's support for President Park's inter-Korean policy vision and hoped for a permanent peace and prosperity on the Korean Peninsula through the trust-building process which can help spread a message of hope around the globe.
President Park expressed her thanks for Ban and the UN's support and stressed that the two Koreas need to cooperate to resolve inter-Korean issues, including the normalization of operations at the inter-Korean factory sites.
By Jeon Han, Yoon Sojung
Korea.net Staff Writers
hanjeon@korea.kr
Department Global Communication and Contents Division, Contact Us