Korea-Southeast seek greenhouse gas reduction via forest
Sep 10, 2013
Tropical deforestation and forest degradation contribute to 18 percent of all greenhouse gas emissions. This fact, revealed in a recent report by the UNFCCC (United Nations Framework Convention on Climate Change) has provoked public attention to forest preservation.
Among the many global green campaigns and activities carried out to address the pressing issue, REDD+ has been at the center of attention in terms of its effectiveness and efficiency.
REDD+ goes beyond activities of REDD, or "reducing emissions from deforestation and forest degradation," to include sustainable forest management and conservation and enhancement of forest carbon stocks.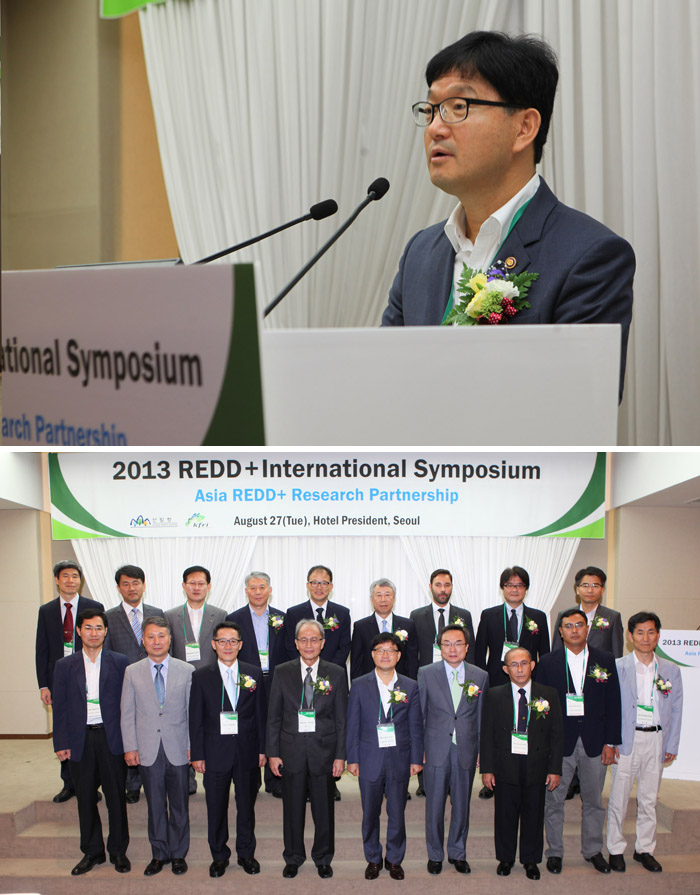 As part of the REDD+ initiative, Korea and four Southeast Asian countries including Indonesia, Cambodia, Myanmar, and Laos gathered in Seoul from August 27 to 30 to hold an international symposium designed with the aim to build a cooperative network and forge a new international strategy for the post-2020 period.
During the symposium, Indonesia shared their 20 years of experiences of social and economic changes on land and carbon accumulation with the adoption of VCS (Verified Carbon Standards) and the roles of the IPCC (Intergovernmental Panel on Climate Change). Following Indonesia's presentation of the successful Rimba Raya REDD project, Cambodia also introduced its forest carbon project in Oddar Meanchey.
Discussion topics at the symposium ranged widely, touching on participation of private corporations, payments for environmental services, and ways to secure renewable energy. Participants actively shared their own experiences and knowhow.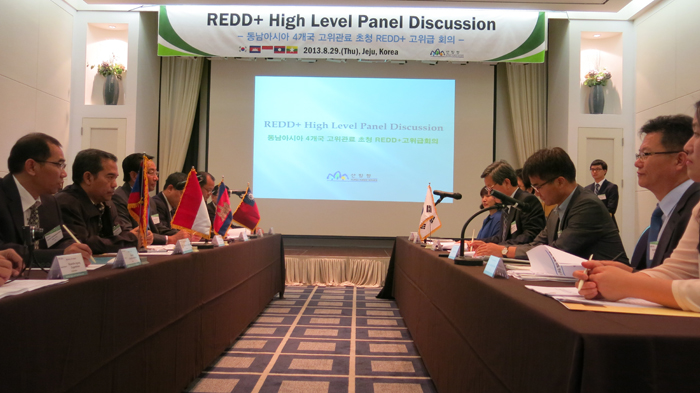 As part of the global symposium, high-level officials from Korea and four Asian countries had a REDD+ High Level Panel Discussion on August 29. Some 100 forest experts discussed details of pilot programs adapted by governments to establish a foundation for the participation of private firms and communities as well as how to secure Carbon Emission Reductions (CERs) in preparation for the post-2020 climate.
Already in some countries including Norway, Japan, Australia, and New Zealand, forest management programs have been initiated and shared with developing nations. The Korea Forest Service (KFS) also has been actively carrying out joint research and pilot programs at a government level with Indonesia. The KFS plans to build cooperative partnerships with Myanmar and Cambodia.
By Lee Seung-ah
Korea.net Staff Writer
slee27@korea.kr
Department Global Communication and Contents Division, Contact Us