Creative economy, 'paradigm for innovation': President
Oct 07, 2013
President Park Geun-hye stressed that a creative economy is key to developing the innovation required for sustainable world economic growth, on October 6 at the APEC CEO Summit in Bali, Indonesia.
Delivering her keynote speech, "The Business of Innovation: Why Does It Matter?" to business leaders from across APEC, President Park said that she firmly believes that the vision of a creative economy is key to the innovative paradigm that can help not only Korea but all countries around the globe achieve growth through mutual opening and cooperation.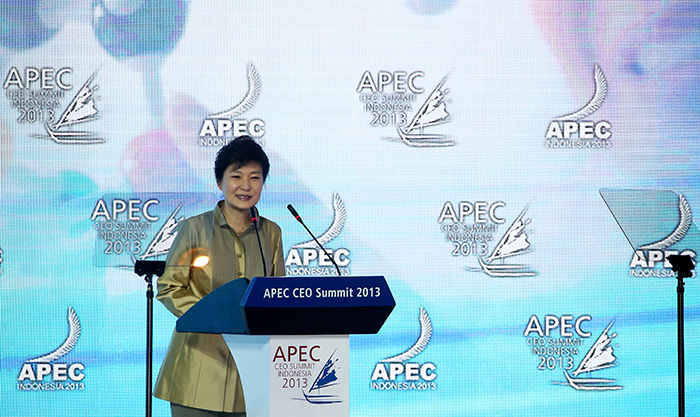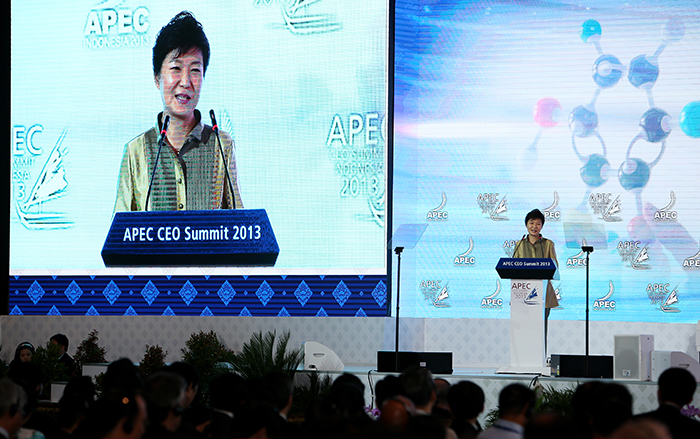 To realize an administration's creative economy goals, she said we need to overcome the barriers of regulation, the barriers of finance, the barriers of education and the barriers of international borders. Concerning the first barrier, she went on to explain her administration's efforts to lift regulations that hinder the combining of, and creation of, industries. Korea is in the process of moving toward a so-called "negative regulatory system" wherein all activities or business are, in principle, allowed and only specific activities or businesses are banned.
This is the second time President Park spoke at a global, multilateral gathering about the importance of developing a creative economy; the first was at the G20 Summit in Saint Petersburg, Russia, in September 2013.
By Wi Tack-whan, Yoon Sojung
Korea.net Staff Writers
whan23@korea.kr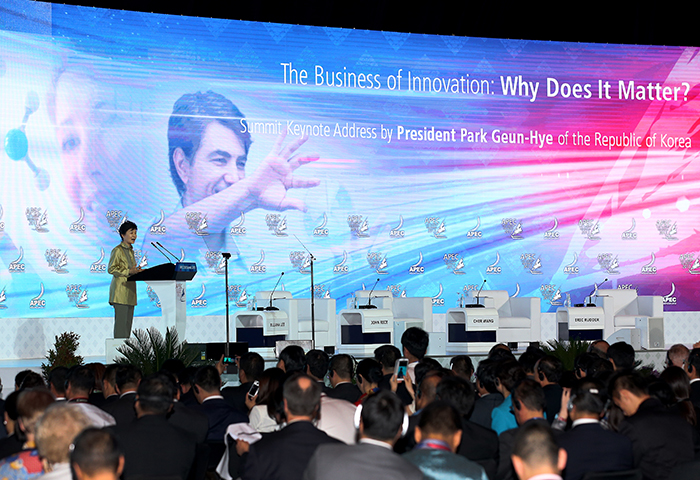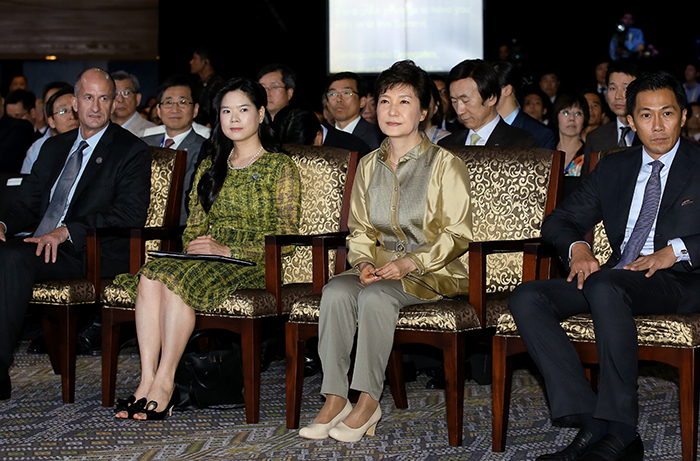 Department Global Communication and Contents Division, Contact Us