President Park holds summit with Xi Jinping at APEC
Oct 07, 2013
President Park Geun-hye held summit talks with Chinese President Xi Jinping and exchanged opinions on common issues of interest during her visit to Bali, Indonesia, for the Asia-Pacific Economic Cooperation (APEC), on October 7.
Mentioning the number of North Korean people who chronically suffer from malnutrition, President Park called for the Chinese leader to make efforts to persuade Pyongyang to focus on economic development, not the possession of nuclear weapons.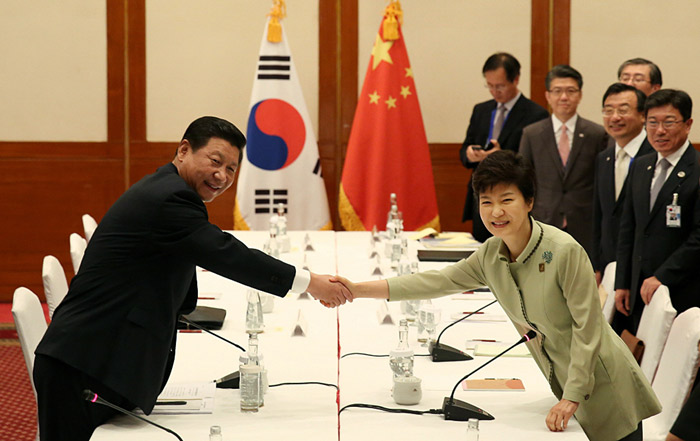 President Park said that follow-up measures are being carried out in a timely manner to backup the agreement to upgrade bilateral relations, reached by the two leaders at the Korea-China summit in June this year. She thanked the Chinese president for taking an interest in North Korean defectors and in conveying her desire to build a peace park inside the demilitarized zone (DMZ).
In response, President Xi said Korea and China share, "close and precious relations," mentioning that this summit is the third meeting between the two leaders since their first summit in June this year.
President Xi also said that when President Park paid a state visit to China in June this year the two leaders had in-depth discussions about bilateral relations and issues of common interest both in the region and globally. He emphasized that President Park's China trip holds great significance in that it would help advance Korea-China relations in a lasting and stable way.
The Chinese leader praised the bilateral relationship by saying that both countries have become, "an important partner for each other across all areas." He said that the two countries have built a "regular dialogue structure in almost all sectors, including foreign affairs, national assemblies and parliaments, national defense, economy and trade." He added that, "political trust between the two countries is deepening, backed by joint efforts made by both sides."
By Wi Tack-whan, Yoon Sojung
Korea.net Staff Writers
whan23@korea.kr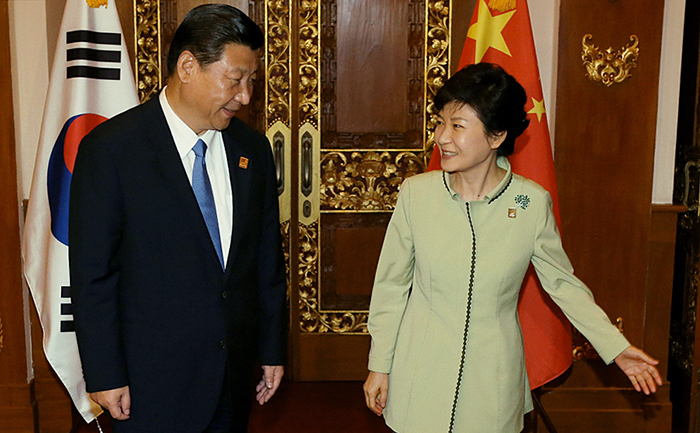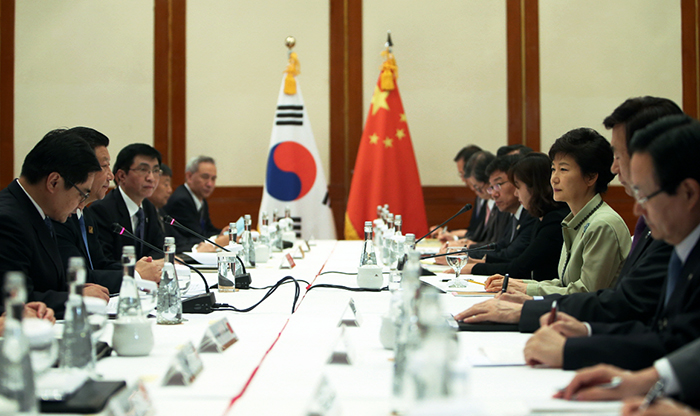 Department Global Communication and Contents Division, Contact Us