President Park attends business dialogue at APEC
Oct 08, 2013
President Park Geun-hye outlined her government's efforts to improve the domestic Korean investment environment, at the APEC Business Advisory Council (ABAC) during her visit to Bali, Indonesia, for the Asia-Pacific Economic Cooperation (APEC) meeting, on October 7. She stressed her administration's intention to improve investor services and she explained its willingness to reform foreign direct investment (FDI) rules. The president emphasized her administration's will to continue the push toward deregulation, in all fields, to aid business people across the Asia Pacific region.
President Park engaged in an in-depth discussion with a small group of 12 members, including Malaysian Prime Minister Mohammad Najib bin Tun Abdul Razak, Indonesian Vice President Boediono, Prime Minister of New Zealand John Key and U.S. Secretary of Commerce Penny Pritzker. They discussed trends in the world economy, the future of regional integration within a global multilateral trading system, how to improve regulations to promote investment and policies to support small- and medium-sized firms.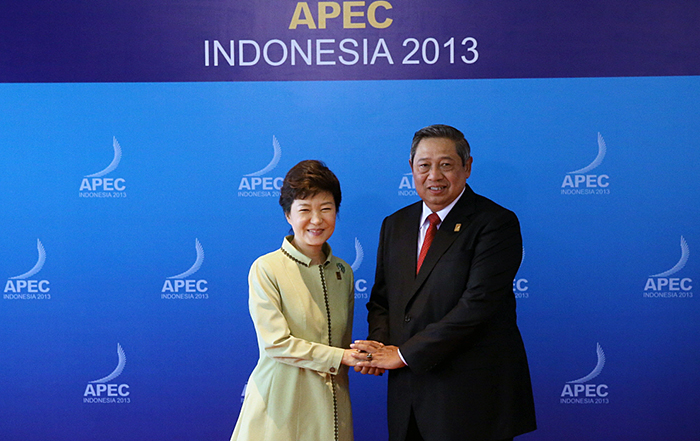 President Park explained the Korean government's continuing efforts being made toward improving the business environment for foreign investors and toward upgrading its service economy. This has helped Korea receive good international recognition, President Park replied when asked by Kirill Dmitriev, CEO of the Russian Direct Investment Fund.
President Park also stressed that, since her inauguration, she has led trade-promotion meetings in which business leaders from the private sector and heads of government ministries both participate. The president said that she plans to continue her drive toward deregulation and toward implementing a "negative regulatory system," one where specific acts or businesses are disallowed. This will help encourage both domestic and foreign investment in Korea and it will remove unnecessary regulations, whether environmental, service industry-related or location requirements, all of which can hinder investment, she said.
When asked by the ABAC moderator, President Park said that she highly values the ABAC. It plays a critical role as a communication channel, enabling opinion-sharing between business leaders on the ground and the leadership of APEC member countries, she said. She also emphasized the Korean government's efforts made toward listening to business leaders and toward receiving feedback while carrying out its policies. She said that, even if it begins with good intentions, no policy can be successfully implemented if it does not reflect the voices of those it affects. She urged the ABAC to keep playing its role, delivering to government the voice of the private sector.
By Wi Tack-whan, Yoon Sojung
Korea.net Staff Writers
whan23@korea.kr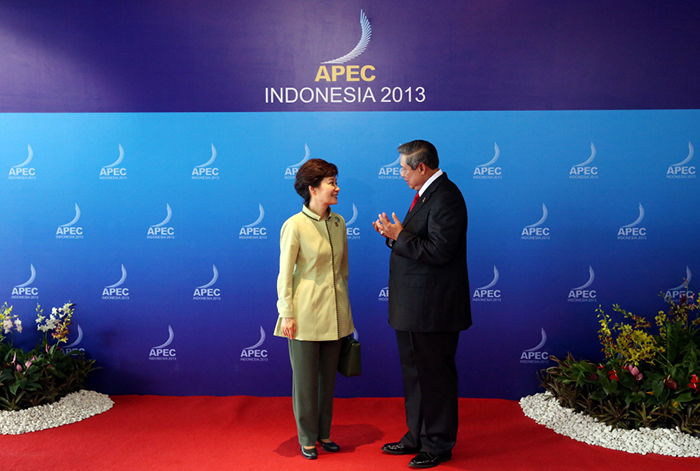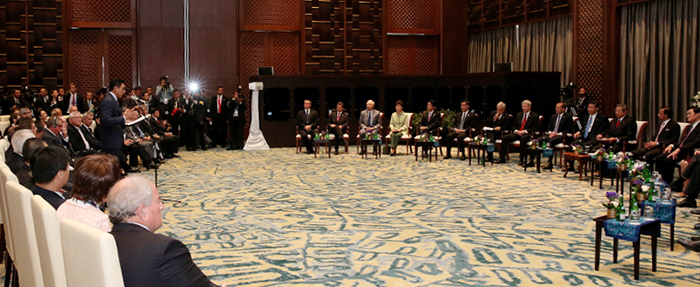 Department Global Communication and Contents Division, Contact Us