Korea, Indonesia sign MOU on reforestation, ecotourism
Oct 16, 2013
Korea and Indonesia have agreed to cooperate on reforestation and ecotourism.
Representatives from the two countries signed a memorandum of understanding (MOU) to such an effect on October 12 in Jakarta, Indonesia.
The MOU between the two nations came about because the Indonesian Ministry of Forestry has wanted to build a forest conservation area in Indonesia similar to Korea's
Cheongtaesan Mountain Natural Recreation Forest
.
Previously, the two countries only had industry-level contacts, working together to secure timber resources and biomass energy. But with this MOU, the Korea-Indonesia relationship has been broadened to include forest reclamation, conservation and ecotourism.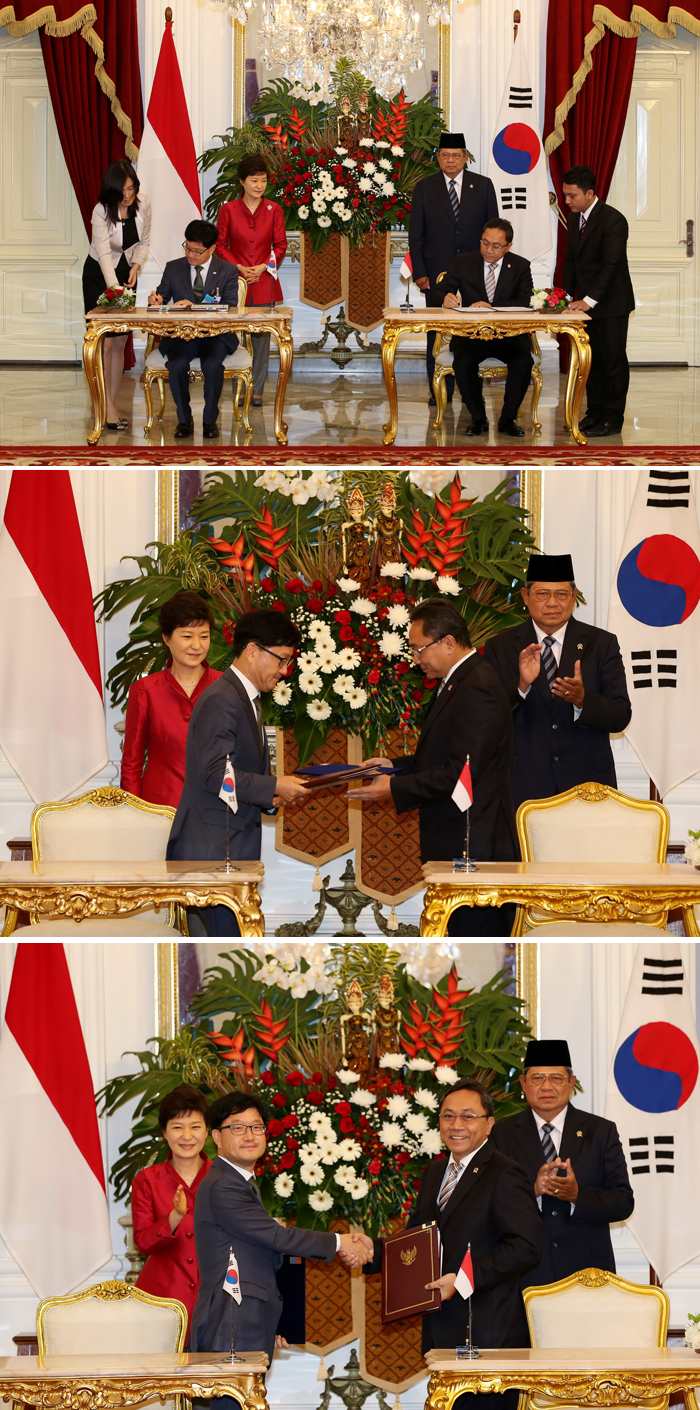 As part of the Indonesian government's
Masterplan for Acceleration and Expansion of Indonesia's Economic Development
(MP3EI), a forest and tourism rejuvenation plan, efforts are underway to adopt an eco-friendly tourism program in the designated economic belt centered on the islands of Lombok and Bali.
Lombok, one island east of Bali, requested Korea's participation in its forestry management projects. Its existing ecotourism industry is vibrant and it can easily be connected to one of the world's top travel destinations, nextdoor Bali. Thus, the MOU could contribute to regional economic development in Indonesia and it offers the chance to enhance Korea-Indonesia bilateral cooperation.
During a recent bilateral summit, President Park Geun-hye asked her Indonesian counterpart to speed along investment in Indonesia's forests, which stretch across seven billion hectares. The forestry industry has been the subject of two previous MOUs, but progress has yet to be made. Concerning this issue, Indonesian President Susilo Bambang Yudhoyono said that he would order the relevant authorities to proceed in a prompt and timely manner.
"I believe this MOU will lay the foundation for Korea's participation in all areas of Indonesia's forestry economy, including recreation and ecotourism, in both the medium- and long-term," said
Minister Shin Won-sop
of the KFS.
By Wi Tack-whan, Lee Seung-ah
Korea.net Staff Writers
whan23@korea.kr
Department Global Communication and Contents Division, Contact Us