e-Government Forum discusses 'smart society'
Oct 25, 2013
Seoul played host to an e-government forum on October 22 and 23, marking the second year in a row that the city's organizers held a conference on online governance.
The
Global e-Government Forum 2013
, with the motto "Smart Government & Smart Society: Openness, Sharing, Communication and Collaboration," served as a venue to share strategies and examples from around the world on how to build a new form of administrative paradigm based on e-government systems. The forum was hosted by Korea's
Ministry of Security and Public Administration
(MOSPA).
Among those in attendance included approximately 1,000 dignitaries from 20 nations, including ministers and vice ministers, and representatives from the United Nations, the Organisation for Economic-Cooperation and Development, the World Bank and the United Nations Conference on Trade and Development (UNCTAD).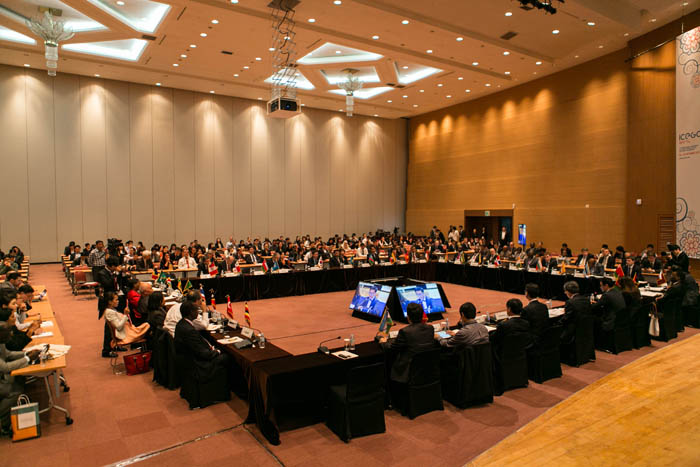 The forum was divided into two tracks. Track one focused on government and track two on international organizations.
During the government-focused session, officials from around the world shared their insight into the new governmental operation paradigm, "Government 3.0," and its associated four values: openness, sharing, communication and cooperation.
Notably, the participants shared examples from Uzbekistan and Indonesia where government services were made more efficient, cheaper and faster by the use of better computer systems and more rational data management.
During the international organization track, global institutions had constructive, in-depth discussions on trends and emerging issues related with smart government, government-wide integrated public services, public procurement and IT development. Representatives from the World Bank and UNCTAD delivered a presentation on how to innovate in the provision of public services so as to lead to a "smarter" society.
During the roundtable discussion, the final session of this forum, the participants summed up their progress in the Seoul Communiqué, as adopted during the same forum last year.
Finally, they decided the next host nation for the Global e-Government Forum 2014 would be Kazakhstan.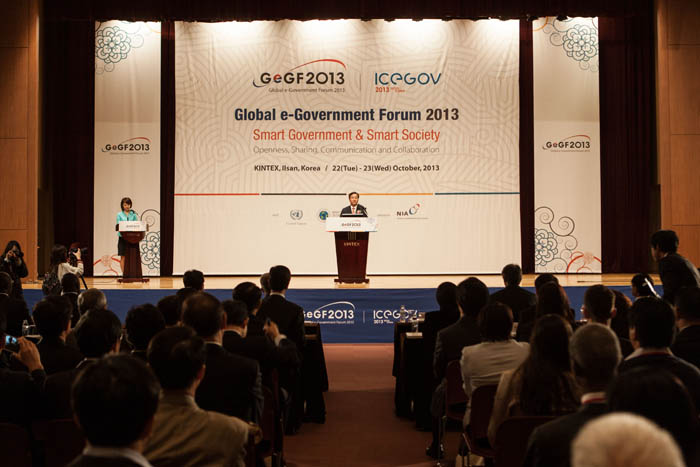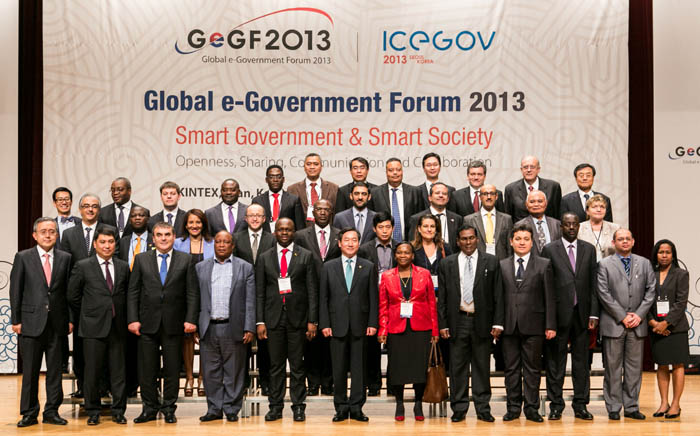 By Lee Seung-ah, Sohn Ji-ae
Korea.net Staff Writers
slee27@korea.kr
Department Global Communication and Contents Division, Contact Us