President, GE CEO discuss creative economy, cooperation
Oct 25, 2013
President Park Geun-hye met with General Electric CEO and Chairman Jeffrey Immelt on October 24 at Cheong Wa Dae to exchange opinions about economic cooperation, investment and her creative economy vision.
President Park and GE's CEO discussed strategies to carry out her creative economy vision and increase investment in shipbuilding and the construction of offshore plants.
The president highly valued the American entrepreneur's creative, innovative leadership, which helped his company overcome various external managerial difficulties such as the September 11 terror attacks and the global financial crisis.
"If we combine Korea's advanced technology and infrastructure with GE's technology, we can create new business projects and enter third markets," said the president, encouraging GE to make additional investments in aviation, defense, healthcare and underwater resource development.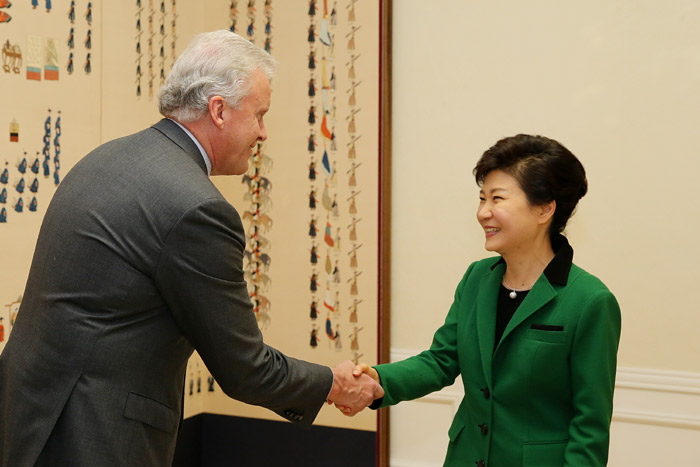 Immelt said GE is interested in underwater natural gas development, high-end manufacturing, new material development and the industrial internet. He added that the high-end manufacturing and industrial internet sectors would be ideal for Korea's vision of developing the creative industries.
By Yoon Sojung
Koea.net Staff Writer
arete@korea.kr
Department Global Communication and Contents Division, Contact Us