Korea, US to cooperate in creative industries & IT
Nov 20, 2013
Korea and the United States agreed to cooperate on policies to develop the creative industries, one of Korea's main policy objectives, at the inaugural Korea-U.S. ICT Policy Forum held in Washington, D.C., on November 12 and 13.
Among participants present at the forum were Korean Vice Minister Yoon Jong-lok of the
Ministry of Science, ICT and Future Planning
(MISP) as well as other officials from the
Ministry of Security and Public Administration
, the
Korea Communications Commission
, the
Korea Internet and Security Agency
and the
Korea Association for IT Promotion
. On the American side were Deputy Assistant Secretary of State and U.S. Coordinator for International Communications and Information Policy Daniel A. Sepulveda and other government officials.
The two nations discussed ways in which to support: information and communications technology (ICT) industries; the exchange of human resources; policies that would help private sector Internet services and joint research into related subjects; cooperation on regulations for mobile and optical communications; and finally, collaboration at the International Telecommunication Union.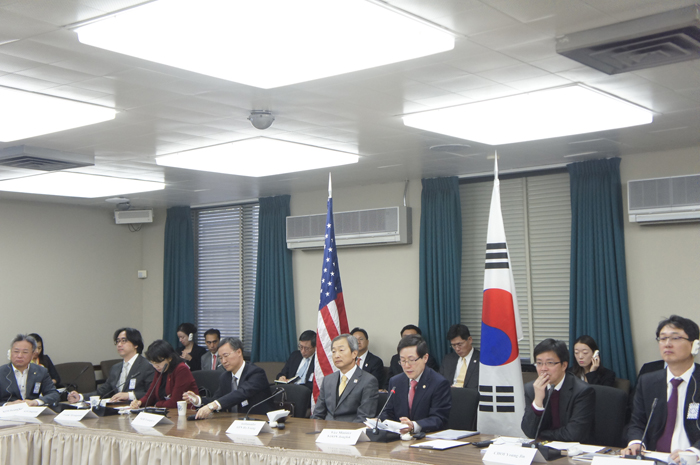 The two agreed on the common understanding that developing the creative industries would be beneficial for both sides and agreed to cooperate with each other to achieve those goals. As an example, the
Global Start-up Centre
in Korea and Up Global from the U.S. signed a memorandum of understanding (MOU) to co-host the Korea-America Startup Summit and to share information about startup-related events, startup-promotion programs and education for future entrepreneurs. The Global Start-up Centre is a state-affiliated organization in charge of supporting startup companies and Up Global is a non-profit organization dedicated to supporting entrepreneurship.
The two sides also discussed ways to protect key ICT infrastructure, such as communications and financial systems, from potential cyberattacks. In order to more effectively respond to cyberattacks, the Korea Internet and Security Agency, part of the MISP, and the U.S.'s Office of Cyber Security & Communications, within the Department of Homeland Security, agreed to soon sign an MOU to jointly deal with cyberattacks, promote human exchanges and to share related information.
There were also discussions about TV white space, unused TV bandwidth made available through the transition from analog to digital TV, and managing 5G frequencies. As part of the discussions, the U.S. decided to take part in an international conference on TV white space to be held in September 2014 and said it would share its experiences. Korea and the U.S. National Science Foundation also decided to continue discussions on pursuing a joint research project into new ICTs. In particular, the two sides acknowledged the importance of 5G and the future of the Internet and decided to talk about ways to promote joint research.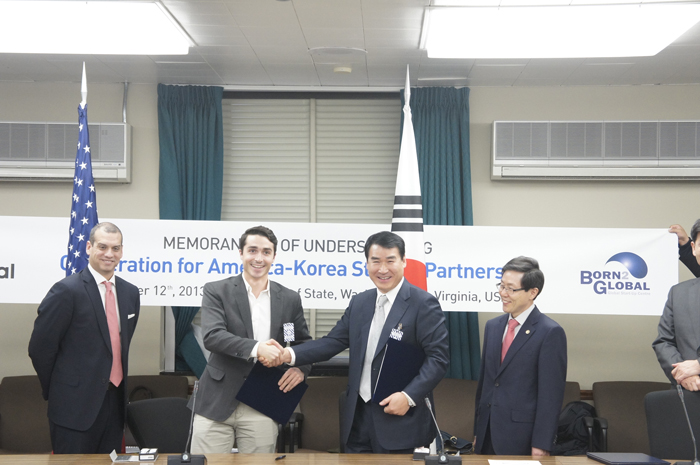 "This forum was a chance to closely cooperate with each other to create new businesses and jobs based on ICT and to discuss the role of ICT in response to social problems in the future," said Vice Minister Yoon.
The two nations decided to hold the second forum in Korea in the fourth quarter of 2014.
By Limb Jae-un
Korea.net Staff Writer
jun2@korea.kr
Department Global Communication and Contents Division, Contact Us