New address system takes full effect next year
Nov 21, 2013
A new address system based on road names and building numbers will take full effect on January 1, 2014. The new "Road Name Address" system will replace the current system that consists of land-oriented lot numbers that have been used for the last 100 years. Beginning next year, the current system will only be used for real estate lots.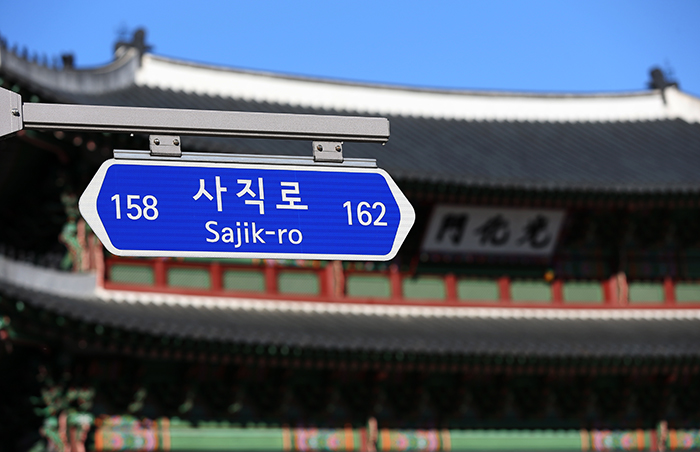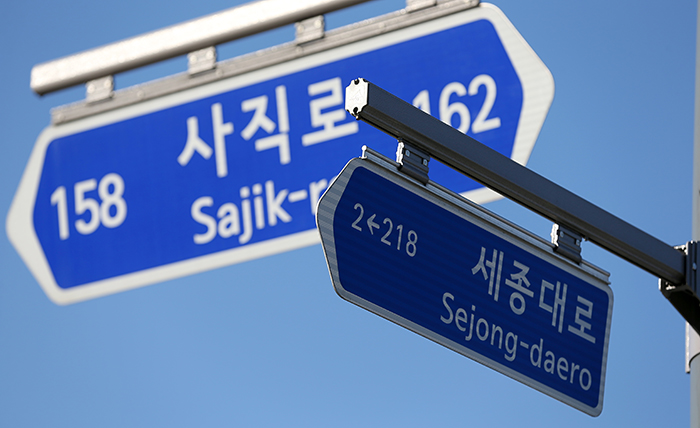 Under the new system, road names and building numbers will be assigned in sequential order, unlike the current system, starting from a street's origin and running to its end point. The existing address system can be somewhat inconvenient to use because land-oriented lot numbers are not assigned in order. The new system, however, will make it easier to find one's destination, as long as you have the right address. To find the new address of one's residence, visit the Road Name Address website (www.juso.go.kr) and type in your city, district,
dong
, street number and apartment name. The new system, in principle, will not contain the apartment name but will have a building number instead.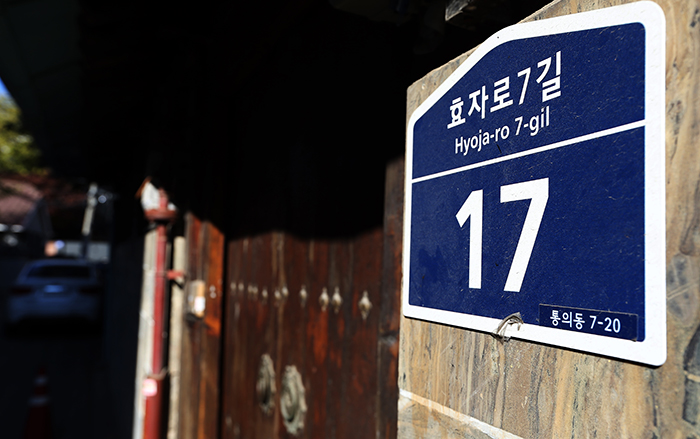 A home address change site (www.ktmoving.com) allows people, with one action, to replace their old address with their new address at many online sites and financial services, such as credit cards. There is also a smartphone app, Jusochatgi, literally "finding an address," which helps users find a location by address and provides information about nearby tourist attractions, restaurants and stores.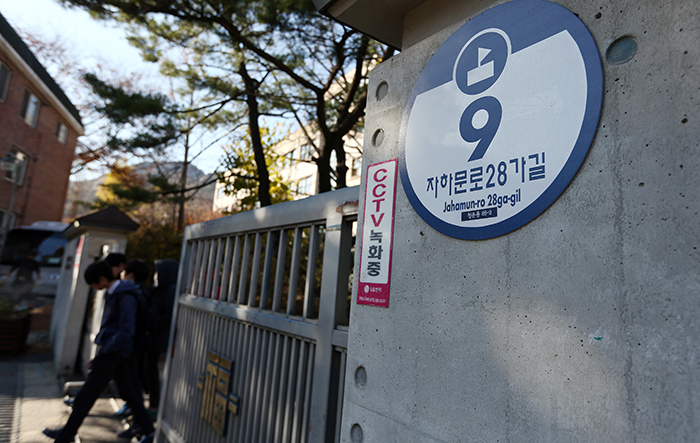 Under the new system, English addresses can also be found at www.juso.go.kr. When someone makes a new business card, say, or informs people outside Korea of their new address in English, they can easily refer to the website. Also at the site, you can apply for an English-language certificate that shows that the old address has been replaced by the new one. This can be useful for businesspeople who need to prove that their business is actually at the same address. However, you need to use the Public I-Pin service (www.g-pin.go.kr/center/main/index.gpin) to verify that the recipient of the certificate is the person who applied for it.
O How to read an address under the new system
If an address for a detached house is 1540-5, Seocho-dong, Seocho District (-gu), Seoul, the new address would be 6, Banpo-daero 23-gil, Seocho District (-gu), Seoul. If an address for an apartment was 12-dong 110-ho, Hanshin Apt. 1583-10, Seocho-dong, Seocho District (-gu), Seoul, the new address would be (Seocho-dong, Hanshin Apt.), 12-dong 110-ho, Banpo-daero 58, Seocho District (-gu), Seoul.
A boulevard wider than 40 meters with eight or more lanes is now a "daero" while a street 12 meters to 40 meters wide with two to seven lanes is a "ro." Narrower than that, it is a "gil." Building numbers are assigned from the street's starting point to its end point, in order, and from west to east and from south to north. Running from the street's origin to its end point, odd numbers are assigned for buildings on the left and even numbers are given for those on the right.
The numbers also indicate the distance between buildings. The difference in address numbers between two buildings multiplied by 10 meters equals the distance between the two buildings. For instance, building 1 and building 11 will be 110 meters from each other.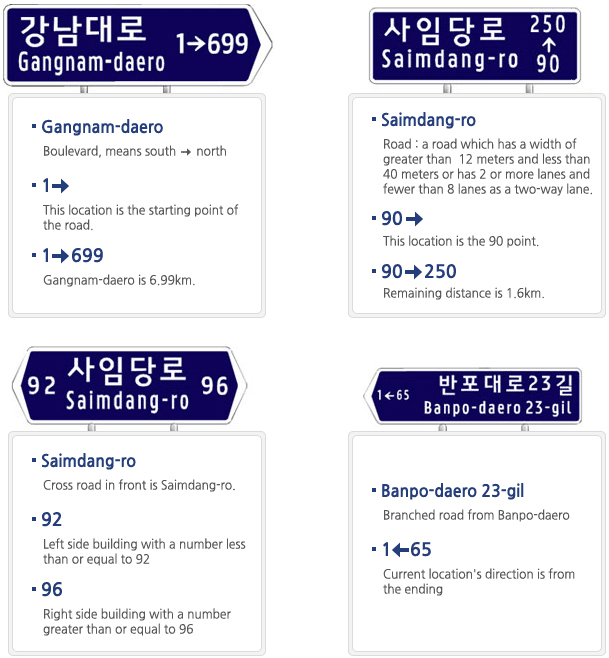 The sign in the top left shows that Gangnam-daero starts with building 1 and ends with building 699, stretching 6.99 kilometers (699x10 meters). The upper right sign shows that Saimdang-ro runs from south to north, with buildings numbered from 92 to 250. The distance between building 92 and 250 is 1.58 kilometers [(250-92)x10 meters]. The bottom left picture shows that building numbers start with 92 toward the left and end with 96 toward the right. The bottom right picture is located at the end of Banpo-daero 23-gil and the road stretches 650 meters (65x10 meters) to the sign's left.
By Limb Jae-un
Korea.net Staff Writer
jun2@korea.kr
Department Global Communication and Contents Division, Contact Us