Seoul's account surplus 7th largest in OECD
Dec 07, 2010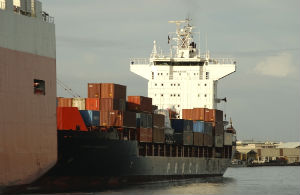 Korea is expected to register the seventh largest current account surplus among Organization for Economic Cooperation and Development (OECD) members this year.

According to an OECD report, Korea's current account surplus amounts to $29.7 billion dollars, trailing Japan ($190.8 billion), Germany ($170.4 billion), Switzerland ($66.5 billion), Norway ($57.1 billion), the Netherlands ($42 billion) and Sweden ($31.1 billion).

Korea's surplus for this year shows a sharp decline from last year's $42.7 billion, but a strong manufacturing sector helped maintain a largely favorable balance sheet this year.

The OECD said that Korea's current account surplus may fall off to $25 billion in 2011, but is expected to rebound to $28.8 billion in 2012.
The United States is expected to post a current account deficit of $495.7 billion, followed by Spain with $76.7 billion, France with $55.9 billion and Britain with $49.4 billion.

The report also said Korea's current account surplus is the ninth largest when compared to its gross domestic product (GDP). The total is equal to 3 percent of the GDP. Norway's current account surplus is equal to 13.8% of its GDP, while Switzerland's stands at 12.6%, Luxembourg at 7.8%, Sweden at 6.8%, the Netherlands at 5.3%, Germany at 5.1%, Denmark at 4.4% and Japan at 3.4%.

"This year, the manufacturing and export sector really helped in maintaining a good balance sheet, and if this continues until the end of this year, Korea's current accounts will reach as much as $30 billion," said a staff member from the Ministry of Strategy and Finance.

By Oh Jun Kyung
Korea.net Staff Writer
Featured Topics
http://www.korea.net/NewsFocus/Policies/view?articleId=84271
URL Copy
Department Global Communication and Contents Division, Contact Us