Korea's e-Government system popular among overseas officials
Apr 01, 2011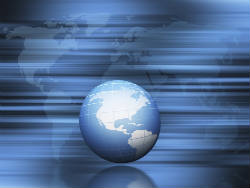 The Korean e-Government has been widely acknowledge as one of the world's best by organizations worldwide and its effectiveness praised by the international community. Korea was ranked first in both the e-Government Development Index and e-Participation Index (ePI) of the UN's Global e-Government Survey in 2010.

Every year, foreign government officials visit Korea to learn about the performance and development of the e-government system. On March 28, officials from the Dominican Republic, Costa Rica, Kyrgyzstan and Mongolia visited Korea to attend e-government system training. Next month, officials from Panama will come to learn more about the system and discuss importing it to Panama.

"The Korean wave doesn't just apply to K-pop, movies and TV dramas. Its influence now reaches into e-government, which is being exported overseas," said a staff member from the Ministry of Public Administration and Security.

Costa Rica adopted the Korean system last year at a cost of 8.3 million dollars, joining Mongolia as one of the first countries to import e-government.
"We are going to keep provide training courses for officials from overseas to learn about our system and continually promoting its effectiveness," said the Vice Minister of Public Administration and Security.

By Oh Jun Kyung
Korea.net Staff Writer
Featured Topics
http://www.korea.net/NewsFocus/Policies/view?articleId=85975
URL Copy
Department Global Communication and Contents Division, Contact Us