UNESCO center for intangible cultural heritage to open in Korea in mid-June
Jun 13, 2011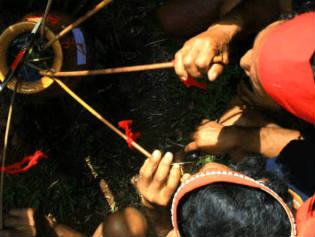 The Intangible Cultural Heritage Centre for Asia and the Pacific under UNESCO will officially open in Korea in mid-June.

The center represents more than five years of work on the part of the Cultural Heritage Administration, beginning with task force under the Korea Cultural Heritage Foundation in October 2006. It will be the first UNESCO-related organization to open in Korea.

The purpose of the center is the preservation and protection of intangible cultural heritage in Asia and Pacific region.

Korea, China and Japan all bid to host the center when UNESCO first announced its intentions in 2005, with Korea ultimately given permission to launch a center focusing on information and networking sectors, while China will host a center focusing on training and Japan will have a research-oriented center.
Featured Topics
http://www.korea.net/NewsFocus/Policies/view?articleId=87199
URL Copy
Department Global Communication and Contents Division, Contact Us