Korea invites public officers overseas to share know-how in economy, trade
Sep 07, 2011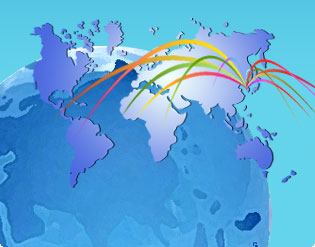 The Korea International Trade Association (KITA) and the Korea International Cooperation Agency (KOICA) started a special training course for public officers from ASEAN or developing countries on August 29, as part of a program on economic development and trade investment policies provided by Korea and Singapore.

This two-part program, hosted by KOICA and managed by KITA in Korea and VSAPAC in Singapore, is designed to share the two nations' expertise and know-how in achieving economic growth with the program participants.

Under the program, nearly 20 public officers from seven countries -- Cambodia, Laos, Maldives, Mongolia, Sri Lanka, and Vietnam -- have been invited to Korea to participate in the two-week course which will last until September 10, after having completed the first part of the program provided by the Singapore Ministry of Trade in Singapore.
The invited officers will participate in seminars on Korea's economic growth model, the process of trade development, and the free-trade negotiation strategies of the Korean government while in Korea. They will also receive practical knowledge in trading and visit some of Korea's key industrial sites, including a Hyundai Motor Company factory and the Korea World Trade Center.

KITA has been operating the training program since 2006 as part of its Official Development Assistance (ODA). For this year's program, it plans to invite more than 130 public officers from 42 countries around the world for a total of nine courses to share Korea's experience and know-how in achieving economic development.

By Yoon Sojung
Korea.net Staff Writer

Department Global Communication and Contents Division, Contact Us