Korea counts over 30 million smartphone users
Sep 11, 2012
Since Korea became the first country
to pass 100 percent wireless penetration
, the number of smartphone users in the country has continued to grow, surpassing 30 million in mid-August.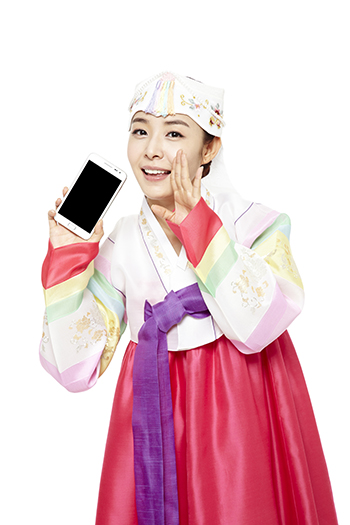 Korea now has over 30 million smartphone users, with recent studies showing that the number of smartphone users is increasing by an average of 10,000 to 15,000 people per day.
According to a study in late August by SK Telecom and other telecommunications companies, the number of smartphone users in Korea as of August 21 was approximately 30,003,000, which equates to roughly six out of every ten people. The results also suggested that the number of smartphone users is increasing by an average of 10,000 to 15,000 people each day.
A study conducted in late June by the
Korea Communications Commissions (KCC)
showed similar results, pointing to the leap from 10 million smart phone users in March 2011 to approximately 20 million in November 2011. The subsequent jump to 30 million users took less than ten months.
Following with unprecedented growth rates, reported the KCC, the smartphone penetration rate in Korea surpassed those of smartphone savvy countries like England and Australia, which recorded 50 percent and 52 percent, respectively, in the first half of the year. The KCC study found that, of the 53 million people using mobile phones in Korea as of June 2012, approximately 28.8 million, or approximately 58.5 percent, were on smartphones.
With smartphones becoming an important part of the daily lives of Korea's wired population, another topic of interest among industry-watchers is that of what improvements, and for whom, these next-generation innovations have brought.
Among the vast choices for apps that enhance mobile productivity, those relating to shopping and banking proved to be most popular, reported the KCC in a survey of over 4,000 smartphone users, conducted with the
Korea Internet & Security Agency
in early June.
The survey, which polled smartphone users from twelve to 59 years old, found that the number of people using their phones for mobile shopping had gone up from 47 percent in November 2011 to almost 60 percent within six months' time. The number of people using their smartphones for banking went up by 10.7 percent during the same period.
The distribution among age groups also showed increases across the board, with the number of users in the twelve- to 19-year-old group showing the largest increase of 11.6 percent, compared to smaller increases of 3.4 and 3.9 percent for 40-year-olds and 50-year-olds, respectively.
Of the survey participants, 83.5 percent said that smartphone use had made for a more convenient lifestyle, while 79.2 percent responded that their smartphones allowed them quicker and easier access to news and other important information.
The complete results from the above surveys as well as other statistics on internet usage and mobile phone usage can be found at the website for the Internet Statistcs Information System of the
Korea Internet & Security Agency
.
By Kwon Jungyun
Korea.net Staff Writer
Featured Topics
http://www.korea.net/NewsFocus/Sci-Tech/view?articleId=102433
URL Copy
Department Global Communication and Contents Division, Contact Us