Samsung, LG usher in a new era of curved OLED TVs
Jan 11, 2013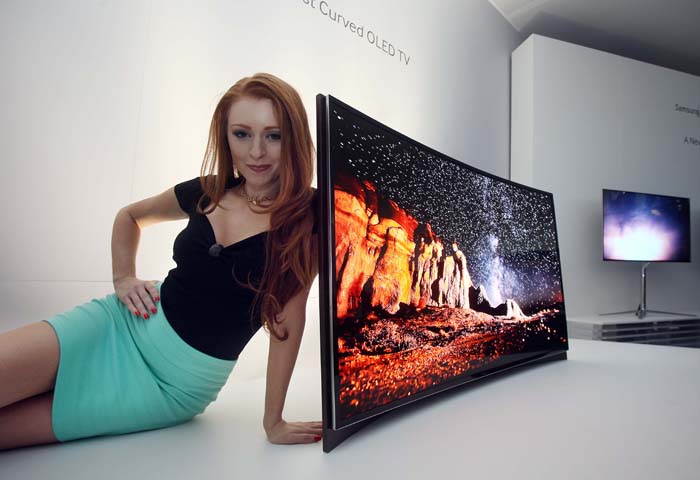 Korea's top global enterprises Samsung Electronics and LG Electronics have unveiled their own models of the world's first curved OLED TV at the 2013 International Consumer Electronics Show (CES) in Las Vegas, the world's biggest international customer electronics show, on January 8.
At the Las Vegas event, Samsung Electronics showcased a 55-inch curved Organic Light Emitting Diodes (OLED) TV just before the opening of the international show, to the surprise of many. Meanwhile, LG Electronics had three 55-inch curved OLED TVs on display along the entrance to the show to make their signature curved shapes stand out to visitors.
With the headline-grabbing introduction of the first-of-their-kind curved OLED TVs, following on the heels of OLED TVs which many people call the "Next Generation TV," Korea is now recognized worldwide as a leading player with a high-tech TV industry.
The competing 55-inch curved OLED TVs revealed by Samsung Electronics and LG Electronics were developed using flexible display technology and feature 3D image functions, enabling viewers to enjoy IMAX-feeling images. The curved screen improves viewing angles from the side, which was a problem with flat-screen TVs, and creates a more immersive viewing experience.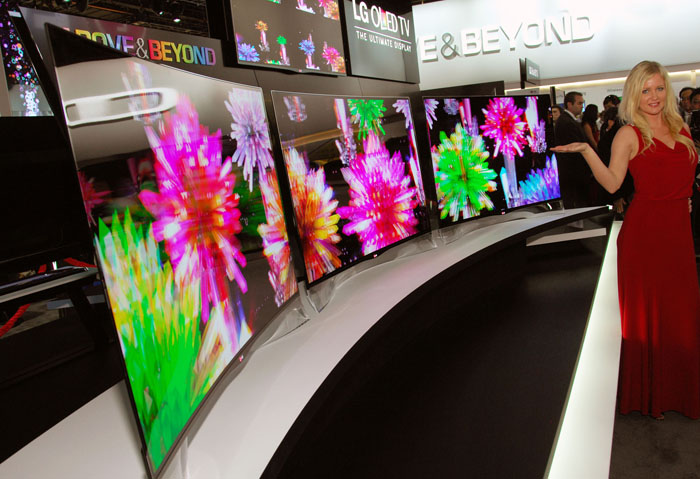 Unlike LCDs which need a source of illumination, OLED is an organic light-emitting material like LEDs and fluorescent lights, and is considered an optimal material for flexible display products. Unlike existing flat-screen TVs, cutting-edge technology is required to make flexible parts, including panels and circuit boards.
By Sohn Ji-ae
Jiae5853@korea.kr
Featured Topics
http://www.korea.net/NewsFocus/Sci-Tech/view?articleId=104755
URL Copy
Department Global Communication and Contents Division, Contact Us