Korea tops global smartphone penetration in 2012
Jul 02, 2013
Korea has the highest level of smartphone ownership in the world, an American market research group said.
Korea ranked first in global smartphone penetration last year by recording 67.6 percent, the U.S.-based Strategy Analytics reported on June 25.
This means 67 out of 100 people used smartphones last year, showing a higher than 70 percent increase from 2008 when Korea recorded 0.9 percent smartphone ownership.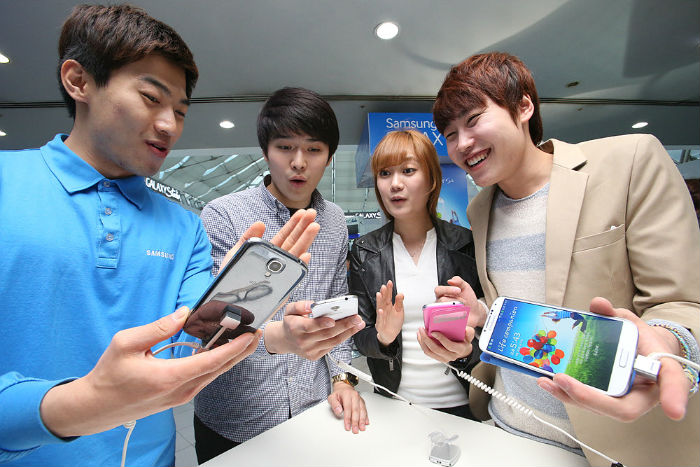 Korea's smartphone user rate is four times higher than that of the average global rate of smartphone ownership which recorded 14.8 percent in the report. Norway ranked second with 55 percent, followed by Japan and the United States which recorded 39.9 percent and 39.8 percent, respectively, ranking third and fourth. China recorded 19.3 percent.
The rapid increase of smartphone users is attributed to the "early adapter" taste of Korean consumers, and Korean companies'' advancements in producing state-of-the-art smartphones with high-definition displays, speedy operation technology, and savvy marketing strategies.
By Yoon Sojung
Korea.net Staff Writer
arete@korea.kr
Featured Topics
http://www.korea.net/NewsFocus/Sci-Tech/view?articleId=109715
URL Copy
Department Global Communication and Contents Division, Contact Us