Korea, China to upgrade cooperation in ICT, cyber security
Jul 05, 2013
Korea and China agreed to build an active partnership in order to boost cooperation in 5G technology development, the next generation in mobile technology, and its market domination.
To boost cooperation in the information and communication technology (ICT) sector, the two countries agreed to form a ministerial consultation channel and hold regular meetings. Both countries also agreed to strengthen cooperation to better respond to rapidly increasing international cyber attacks.
"Through the joint statement between Korea and China, Korea's Ministry of Science, ICT & Future Planning and China's Ministry of Industry and Information Technology agreed to form a consultation channel involving high-ranking officials of both countries and hold regular meetings to boost bilateral cooperation in the ICT sector," announced Second Vice Minister Yoon Jong-lok of Science, ICT & Future Planning on July 2 at the Government Complex in Gwacheon, Gyeonggi-do (Gyeonggi Province) in regard to the outcome of President Park Geun-hye's state visit to China last month.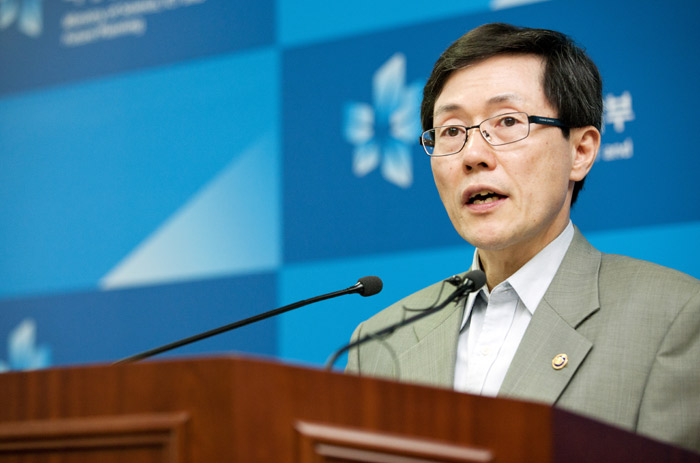 The Korean government plans to hold the first meeting with the Chinese government later this year or early in 2014 where the two sides will discuss and exchange opinions on issues of common interest, including cyber security, management of Internet address resources, and cloud computing.
In regard to 5G technology, Second Vice Minister Yoon said, "The two countries will hold meetings to discuss future visions and the current status of 5G technology development so that both sides will cooperate in research in technology, standardization strategies, and frequency. Both countries have made the first cooperative step through signing a memorandum of understanding."
Considered the next generation of communication technology, 5G is 1,000 times faster than the current 4G LTE (Long Term Evolution).
To effectively respond to the recently increasing cyber attacks, the related government organizations of Korea and China signed an MOU on substantial cooperation in cyber security cooperation. Through the MOU, both countries will form a cooperative group which will jointly respond to APT, phishing, and DDoS attacks, exchange cyber security specialists, conduct joint research, and share information on cyber threats.
By Yoon Sojung
Korea.net Staff Writer
arete@korea.kr
Department Global Communication and Contents Division, Contact Us