Feel Korea at Junggok Market
Mar 18, 2013
Korea's traditional markets are the best site for experiencing Koreans' unique "jeong," a special feeling of fondness, warmth, bonding, and attachment. Such traditional markets across the nation have similar, but unique characteristics of their own. These are something more than just shopping places. You can get a glimpse of the lives of ordinary Koreans.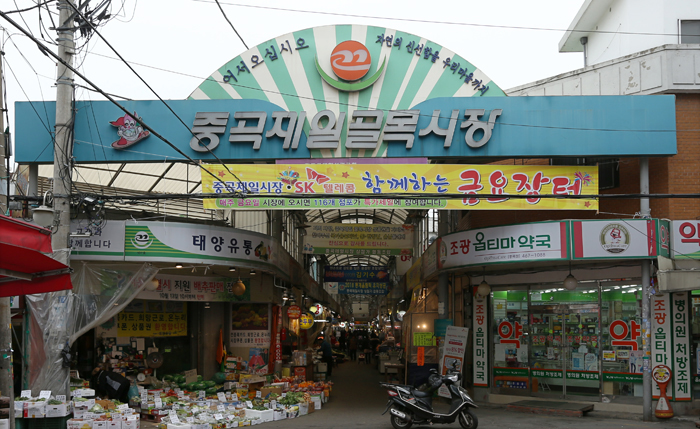 Aricheongjeong
, which means fresh products made using Seoul's clean water "Arisoo," is the brand name of Junggok Market.
Under that brand, Junggok Market sells a lineup of products produced with selected ingredients and strict management, including sesame oil and roasted sesame seeds, with more products scheduled to be launched.
Nestled in Gwangjin District in eastern Seoul, the traditional market is a place where shoppers can get a variety of fresh products at a low price. Since the development of the district's surroundings kicked off in 1970, 143 stores have sprung up in the alley-based market.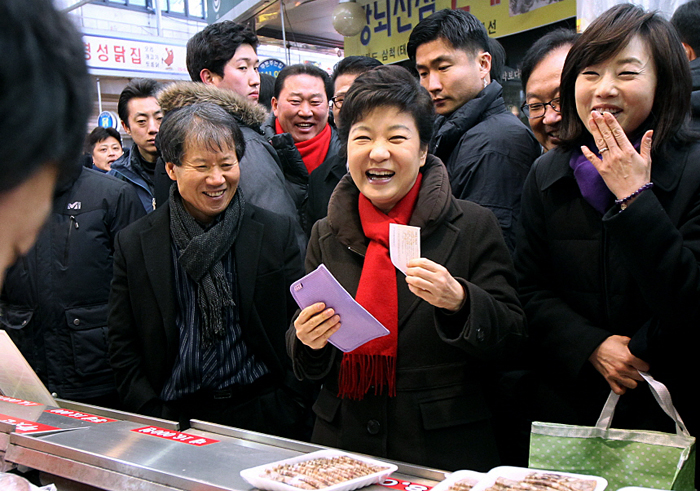 Aside from launching its own brand "Aricheongjeong," the Junggok Market Cooperative started Friday Market events on Fridays to vitalize the traditional market.
Special events are held from noon to 2 p.m. on Fridays, where scratch lottery tickets are given away to visitors. People can exchange the winning tickets with gift certificates ranging from KRW 1,000 to KRW 5,000.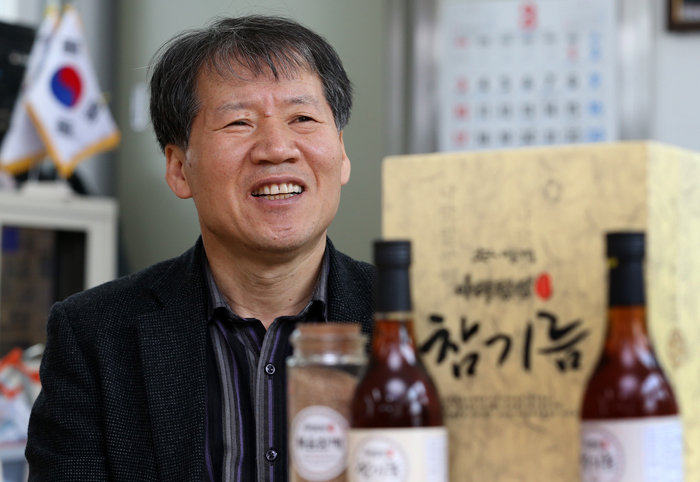 "We have enough parking facilities for customer convenience, as well as various events to attract more people," said director Park Tae-sin of the Junggok Market Cooperative. "Our own brand 'Aricheongjeong' offers a variety of Korean goods including sesame oil, doenjang (traditional Korean fermented soybean paste), gochujang (fermented Korean condiment made from red chili), roasted sesame seeds, and dried anchovies."
"You should come to Junggok Market on Friday when various events take place," said Han Young-mi who has run a restaurant at the market for seven years. "A lot of people flock there on Fridays for the special events and get good bargains."
Junggok Market also has similar characteristics as other traditional markets across the nation, where Korean "jeong" -- feelings of fondness, warmth, bonding, and attachment -- and the changing of the season can be felt. Various spring greens including shepherd's purse, wild onions, sedums, and chwinamul (leaf vegetables) announce the arrival of spring. Such spring greens are known to stimulate appetites which can be easily lost in spring.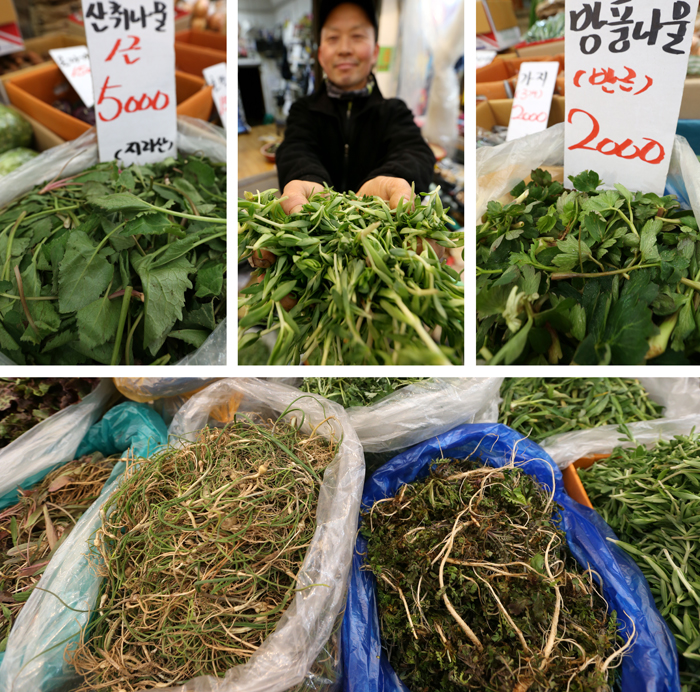 Shoppers can appease their hunger with street food as well, which is another beauty of shopping at traditional markets.
Mouth-watering street goodies including tteokbokki (rice cake with spicy sauce), one of the most popular Korean foods among foreign tourists, fried foods, odeng (made with processed fish cakes stewed in a soy-flavored dashi broth), hangwa (traditional Korean confectionery made of grains, honey and yeot), freshly baked bread, and janchi guksu (Korean noodle dish) are available at low prices.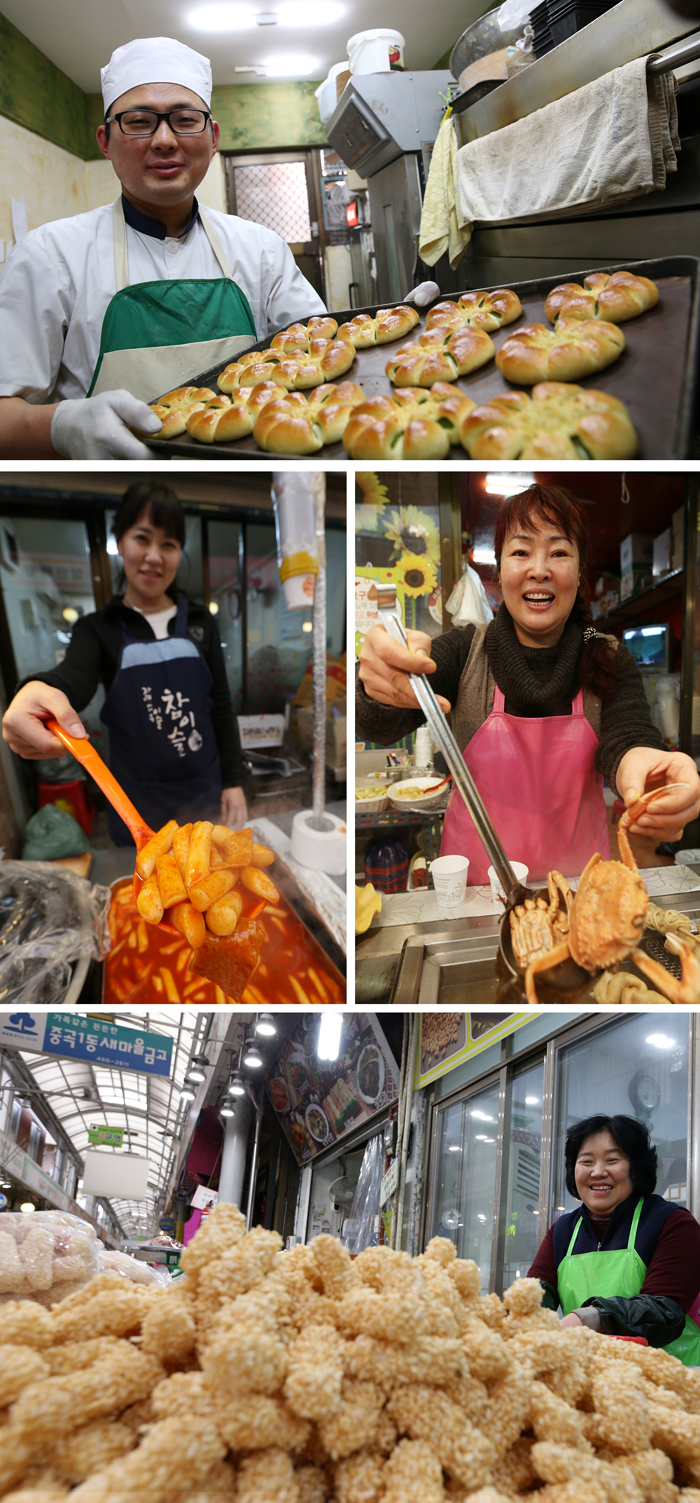 With other necessities such as Korean Hanbok, bedclothes, and clothes available, Juggok Market is a great spot for feeling spring vibes and experiencing the lives of common Koreans.
By Sohn Ji-ae, Jeon Han
jiae5853@korea.kr
Department Global Communication and Contents Division, Contact Us