President stresses role of newspapers
Apr 09, 2013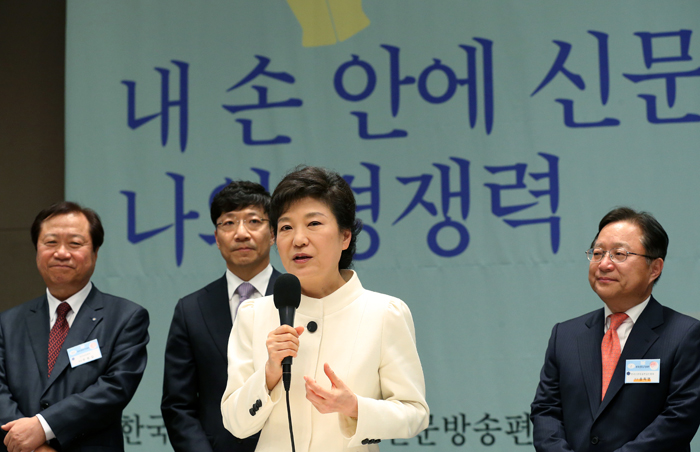 President Park Geun-hye emphasized the importance of newspapers and expressed her gratitude for the role of journalists at a banquet to mark the 57th Newspapers' Day at the Seoul Press Center on April 5.
"I would like to congratulate you on the day and express my gratitude for the newspersons who are busy reporting overseas or in the country even at this moment," said President Park.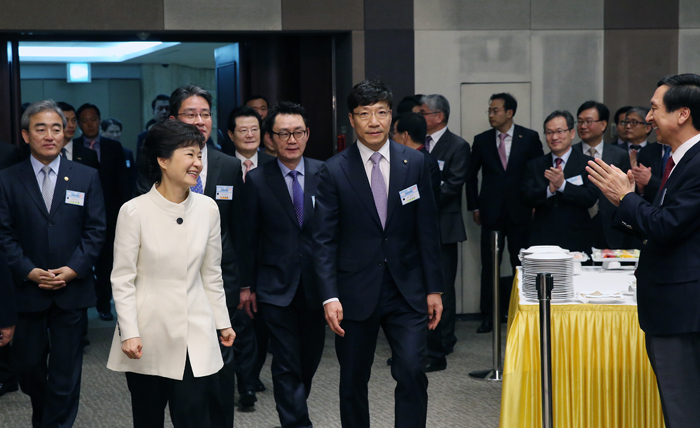 "Newspapers in Korea are facing both challenges and opportunities," said President Park, encouraging representatives of newspapers in Korea and other guests. "Many newspapers are now pioneering a new way by crossing the borders of new media and print media."
The president stated her belief that newspapers can play a role in leading the knowledge industry of the 21st century. "The role of the newspaper is grave in order to produce talented workers with creativity as it is the repository of knowledge and information," she said.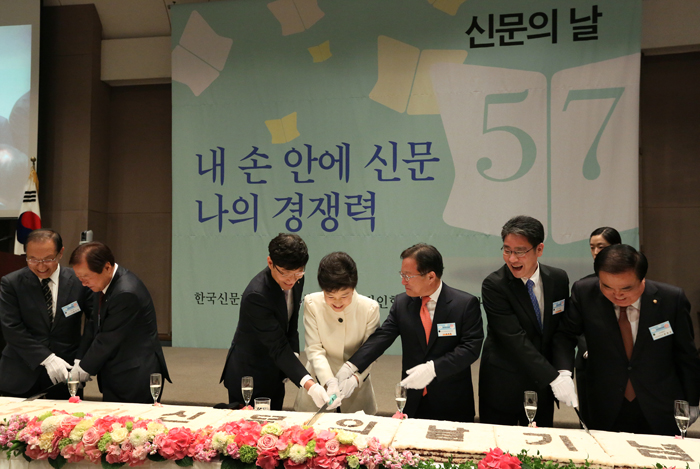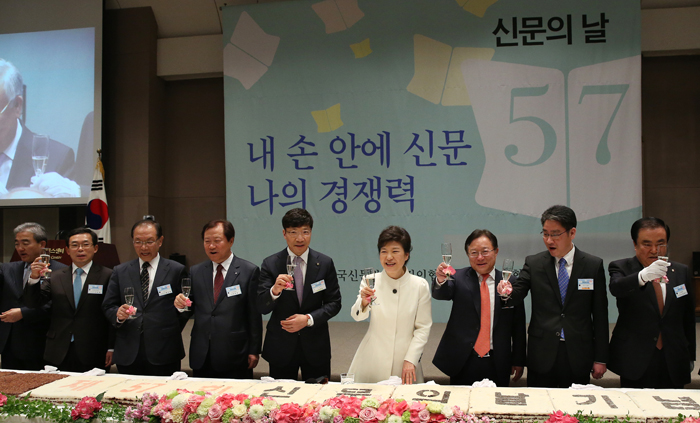 The ceremony was attended by 200 people, including Minister of Culture, Sports & Tourism Yoo Jinryong, Secretary-General Kwon Moon-han of the Korean Association of Newspapers, Chairman of the Korea Broadcasters Association Woo Won-gil, and Chairman of the Saenuri Party Hwang Woo-yea, as well as journalists and representatives of Korean newspapers.
By Jeon Han, Yoon Sojung
hanjeon@korea.kr
Department Global Communication and Contents Division, Contact Us