Seoul marks 60th anniversary of armistice of Korean War
Jun 25, 2013
Sixty years have passed since the gunfire of the Korean War (1950-1953) ceased.
Since the start of the war, begun by an attack from the North on June 25, 1950, the whole Korean Peninsula was engulfed with gunfire which took many lives.
Not only Koreans went through the agony of the war; UN soldiers from 21 countries, including five countries that provided medical support, also shared in the pain and sacrificed their lives. The war took the lives of 40,000 UN soldiers and injured 104,000.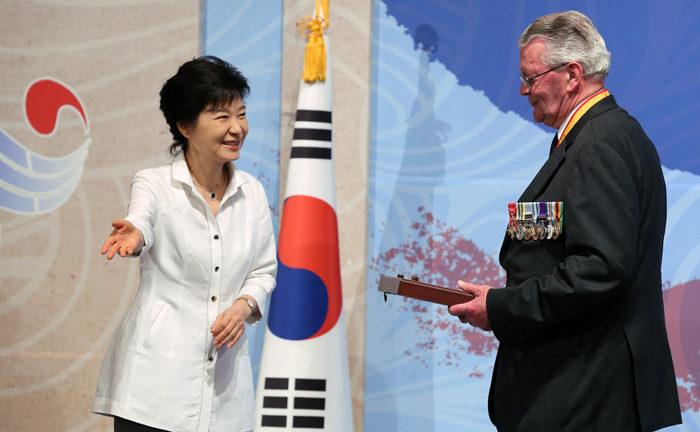 President Park Geun-hye stressed the "sacrifices of Korean soldiers and UN war veterans who lost their lives in the battlefield where bullets were raining from all directions in order to protect the country 60 years ago" at a reception for Korean War veterans and UN war veterans.
"Korea would not be able to exist today without their patriotism and sacrifice. We will forever remember those who gave their lives to protect democracy as they become an example to us. My administration will pursue the happiness of the people, usher in a new era of hope, and build a country that contributes to the peace and co-existence and co-prosperity of the world in order to repay the great sacrifices."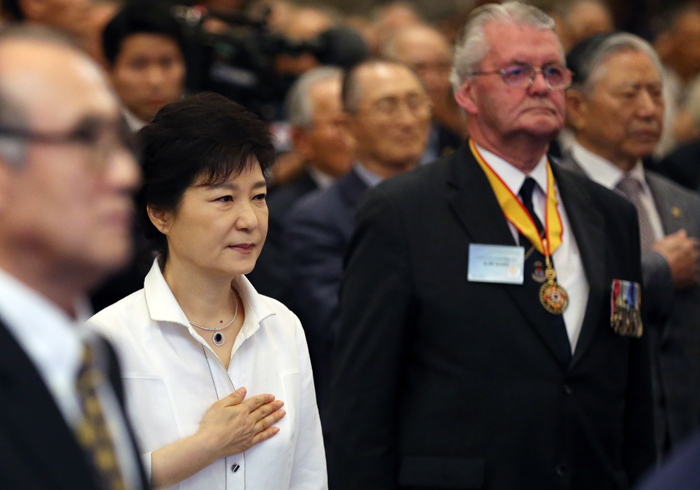 George M. Gadd, a war veteran from Britain who represents the International Federation of Korean War Veterans Association, expressed his hope for successful reunification of the Korean Peninsula, while mentioning the UN soldiers from 22 countries who participated in the Korean War.
"Backed by watertight security and a strong alliance with the international community, we will firmly respond to provocations of the North and lead Pyongyang to give up its nuclear program and make changes to become a responsible member of the international community," said the president.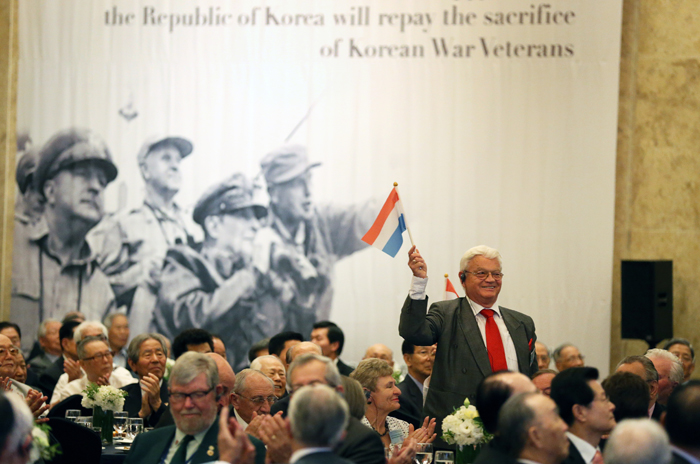 The strong international alliance mentioned by President Park was proven on South Korea's northernmost bordering island Baengnyeong-do on the Yellow Sea and Yanggu, one of the easternmost frontlines.
On June 14, foreign ambassadors and overseas journalists visited the 6th Marine Brigade to listen to the current situation of the island. They looked around the tourist attractions of the island and focused on the peaceful air of the fishing village in contrast to the tense mood of the Marine Corps.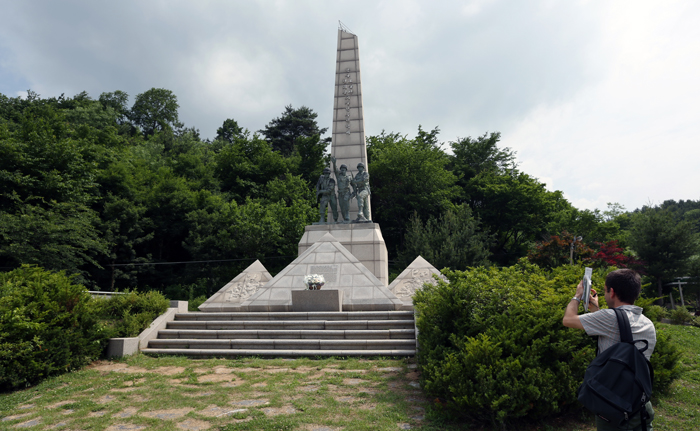 The same response was witnessed in Yanggu, which was one of the most ferocious battlefields in Gangwon-do (Gangwon Province) during the Korean War. A reporter from leading French daily Liberation Arnaud Vaulerin said that he found the contrast between the tense mood and peaceful air "very interesting to see" after touring the fourth tunnel dug by North Korea, the truce line, and villages at the civilian access control line.
The Korean War lasted three years until an armistice was agreed upon at the 159th ceasefire talks on July 27, 1953.
By Jeon Han, Yoon Sojung
Korea.net Staff Writers
hanjeon@korea.kr
Department Global Communication and Contents Division, Contact Us