Korea adds three more golds in London
Aug 02, 2012
On Day 5 of the
2012 Summer Olympic Games
, Korea made an important step forward in its so-called ten-ten goal -- ten gold medals and a top ten finish in the gold medal count -- adding three more golds in men's judo and women's pistol and sabre events.
South Korean shooter Kim Jang-mi fired the golden flare, claiming the first gold of the day for Korea in the women's 25-meter pistol on August 1 (local time). About one hour later, judoka Song Dae-nam won gold in the men's under-90kg category in the taut final, followed by a sabre-fencing match in which Kim Ji-yeon captured the first gold ever in Korean women's fencing.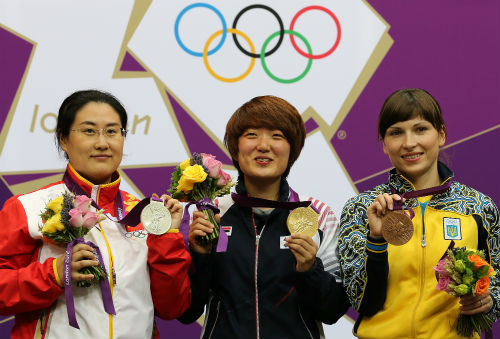 Kim Jang-mi, who set an Olympic qualification record in the qualifying round, won the first gold medal at the female pistol event with another strong performance in the final round. The teenage athlete sealed gold in her Olympic debut finishing with 792.4 points and beating reigning Olympic champion Chen Ying of China by a single point.
With Kim's gold, Korea added one more gold medal in this year's Olympic shooting category, after Jin Jong-oh set his sights on Korea's first gold in London in the men's 10m air pistol final.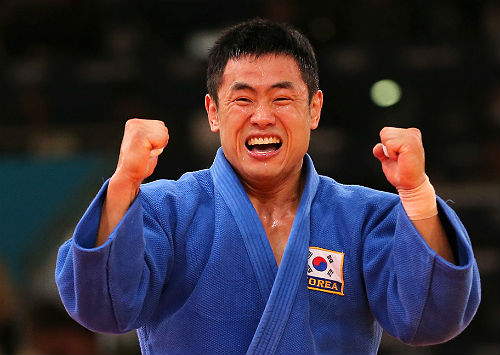 The 33-year old veteran judoka Song Dae-nam took the Olympic crown with a golden score over Cuban Asley Gonzalez, with a reverse leg sweep. With Song's win, South Korean judo welcomed another gold for the second consecutive day following Kim Jae-bum's match.
The triumphant march continued along with another meaningful gold obtained in fencing. Kim Ji-yeon became the first Korean Olympic champion in the individual sabre, beating her Russian opponent Sofya Velikaya with a 15-9 final victory.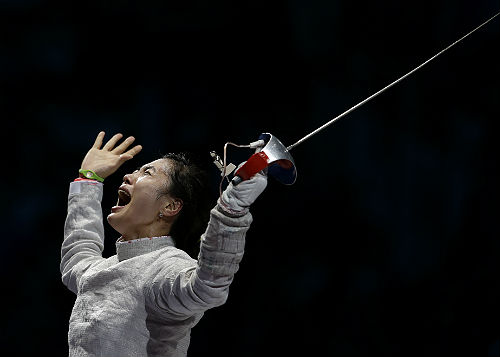 As Korean athletes continue to showcase their strong spirit, the nation has cumulated a total of six gold, two silver, and four bronze medals, stepping up one place into third in the up-to-date Olympic medal standings from the 2012 Summer Olympic Games.
Meanwhile, the South Korean men's football team led by Hong Myung-bo advanced to the quarterfinals after a scoreless draw against Gabon. The South Korean team was placed among the final eight in the Olympics for the third time since London 1948 and Athens 2004. The team will face host Britain in the quarterfinals.
By Hwang Dana
Korea.net Staff Writer
Department Global Communication and Contents Division, Contact Us