Park Seung-hi wins bronze after surviving two falls
Feb 14, 2014
Short track star Park Seung-hi won the bronze medal in the ladies' 500-meter final in Sochi, Russia, after recovering from two falls. Despite an early lead, the 22-year-old athlete ended up with only the bronze after the final race in the Iceberg Skating Palace at the 2014 Winter Olympics, on February 13. This is Korea's first medal in the 500-meter ladies' event in 16 years.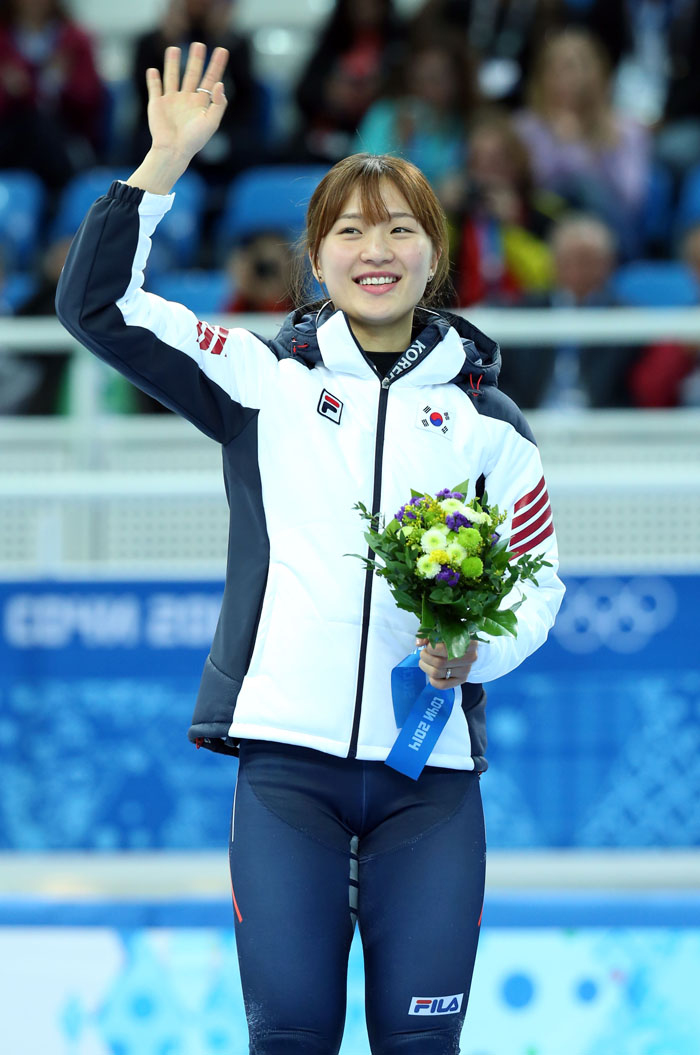 For the final race, Park was awarded the inside lane after topping the semifinals with a time of 43.611 seconds. Park charged out in front for an early lead, in a distance where a quick start matters, with hopes of winning gold and rewriting Korea's short track history. However, before the skaters could even complete the first lap, Elise Christie of Britain took out Arianna Fontana of Italy while jostling for position. Park lost her balance in the scramble, hitting the safety fence.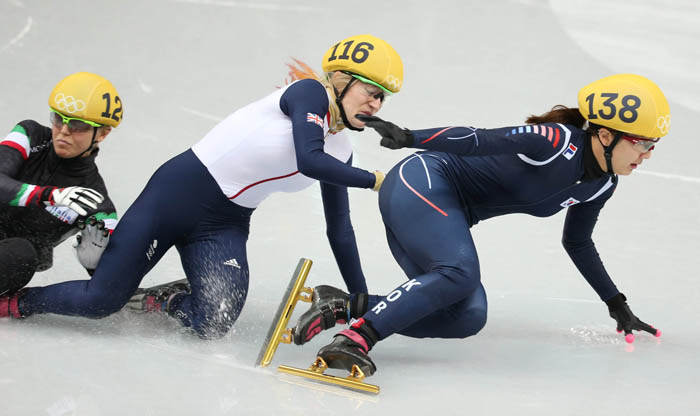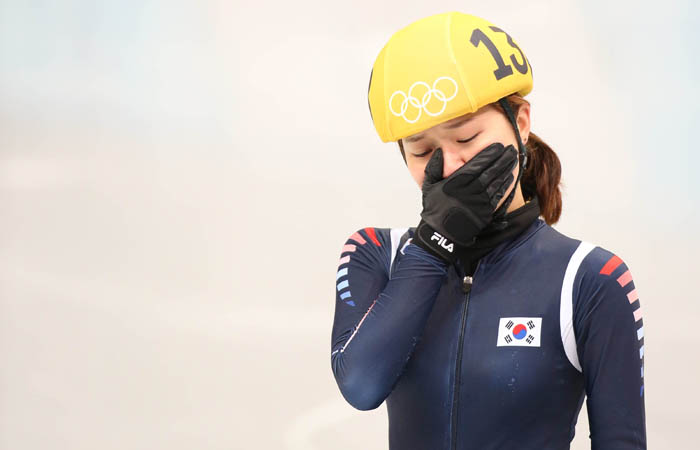 With the first three skaters falling on the ice, Li Jianrou of China took the lead. Park tried to get back on her feet in a rush and skate to the front, but fell for a second time. In the end, between the four skaters in the final heat, she went home with bronze.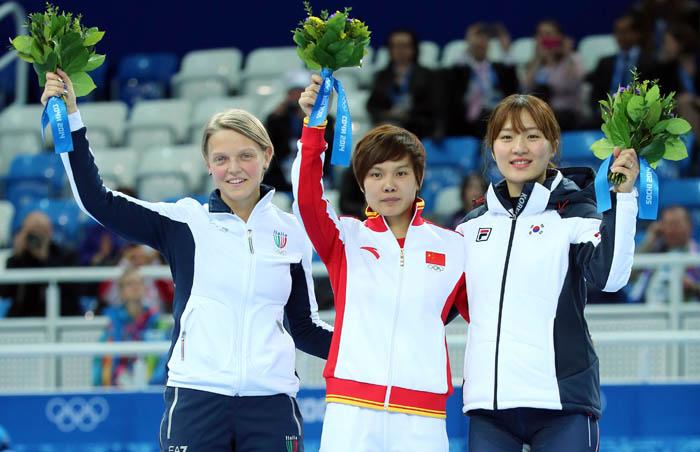 Park, who is known for her explosive starts, came in second at both the ISU Short Track World Championships in March 2013 and at the Short Track Speed Skating World Cup 1 in September 2013. Park recently improved her performance in the 500-meter event and was expected to win this race. Despite losing a chance to win gold, Park pulled herself together in the end.
"I feel a little sad, but the bronze medal is just as valuable to me," Park said. "When I finished the relay in first place four years ago in Vancouver and was then disqualified, I cried in sorrow, but today I am more happy than sad. I didn't expect to win a medal in this race. I am very proud."
By Limb Jae-un
Korea.net Staff Writer
Jun2@korea.kr
Department Global Communication and Contents Division, Contact Us