Korea's first garden expo nearly here
Jan 16, 2013
Suncheon Bay Garden Expo 2013 draws near, with less than 100 days remaining before the opening.
The upcoming garden expo will take place all across Suncheon Bay in
Suncheon City
, Jeollanam-do (South Jeolla Province) from April 20 to October 20 for a six-month run.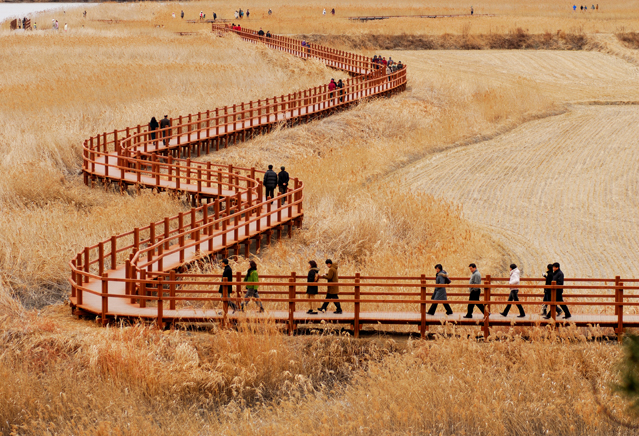 [Evolution of Garden Expo]
"The world's first ever garden show was the Great Spring Show, better known as the
Chelsea Flower Show
held in the grounds of the Royal Hospital Chelsea in London in 1862," explains the official website of Suncheon Bay Garden Expo 2013. However, it was 1925 that gardens began to be used as the main concept of an exposition when the
International Exposition of Modern Industrial and Decorative Arts
in Paris, France epitomized garden-themed cultural events.
Garden shows have gained popularity on all continents after reaching Europe, the U.S., and Asia. In 1990, Japan became the first Asian country to hold a garden event in Osaka, attracting more than 23 million visitors. A few years later in 1999, China held the
Kunming World Horti-Expo Garden
, attracting over ten million tourists. Kunming Expo still stands as a significant tourist destination, frequented by more than 1.5 million visitors each year.
The host for a garden expo has normally been chosen by a vote by the 25 member countries of the
International Association of Horticultural Producers
. Korea won its first opportunity to host a garden expo this year.
[Story behind Suncheon's host]
What Suncheon City aimed for with the Suncheon Bay Garden Expo 2013 was quite unlike any promotional or commercial types of expo.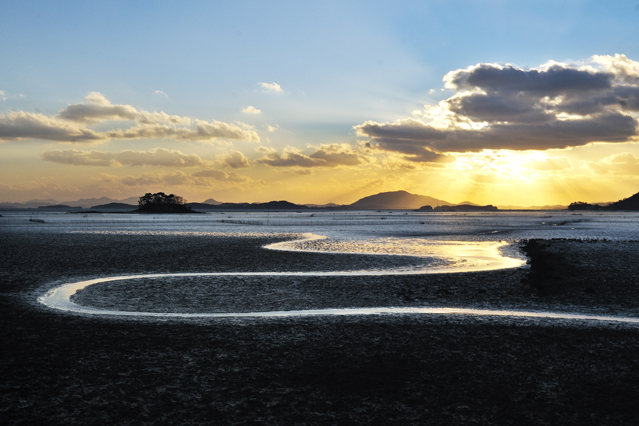 Suncheon Bay Garden Expo 2013 was originally designed to preserve
Suncheon Bay
as much as possible. Judging that Suncheon Bay, just five kilometers away from the urban center, would likely to be damaged in the near future, Suncheon City was convinced that creating a new green space called an Eco-Belt between the city and the bay is essential for acting as a buffer against urban sprawl. The newly constructed green area was renamed the venue of Suncheon Bay Garden Expo 2013.
[Suncheon, the hub of ecological tourism]
Suncheon Bay Garden Expo 2013 was also designed to increase the region's
ecological value
with more dense vegetation as time goes by, rather than remaining as a white elephant after the onetime event.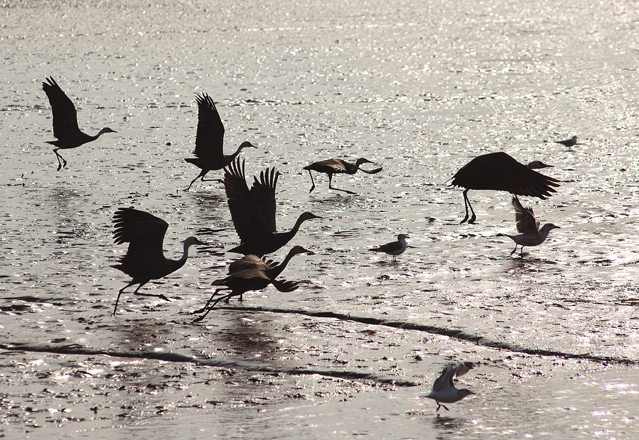 Recommending the new green space as an ecological tourism spot, Suncheon City revealed an ambitious plan to link it to the educational, residential, cultural, and economic aspects of the city. Suncheon expects that the regional landscaping and plantation industry, combined with the local natural resources, would make for a growth engine to lead development on the southern coast of Korea.
[90 percent completed, step into final stage]
Suncheon Bay Garden Expo 2013 will take place throughout a total of 1.1 million square meters, roughly divided into three areas: the main exposition venue, the International Wetlands Center, and gardens with various themes.
The 5.2-kilometer Personal Rapid Transit (PRT) system, which connects the main expo venue alongside the waters down to Suncheon Literary Museum at Suncheon Bay, will help expo-goers to reach locations where they can have breathtaking views of the ecological park surrounded by mudflats and thickly growing reeds.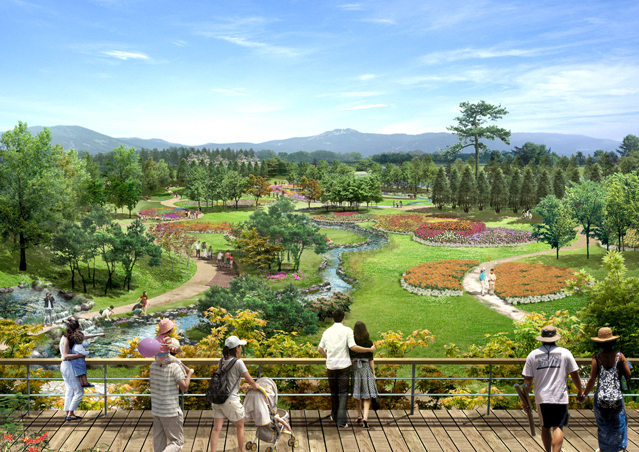 Data released by the expo organizing committee shows that 90 percent of construction is complete with only some plantation décor remaining.
The theme pavilion International Wetlands Center held a celebration to mark the completion of the building on January 10, 100 days ahead of the opening. The expo's landmark building, which consists of indoor and outdoor space inhabited by a variety of flora and fauna, connects with the main venue through Dream Bridge. Visitors to the expo also can experience 72 types of gardens with all different themes including the different styles of other countries.
More information is available at the official website of Suncheon Bay Garden Expo 2013 Discount tickets are available for purchase through online reservation before April 12.
By Lee Seung-ah
slee27@korea.kr
Department Global Communication and Contents Division, Contact Us