Enjoy mud fun at Boryeong Mud Festival
Jul 19, 2013
"Fall in mud, roll, and have fun!"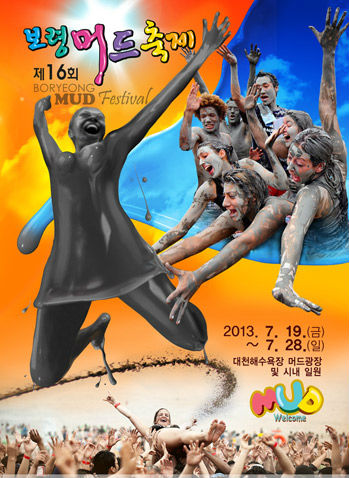 Known as one of the best mud sites in the world, Boryeong Mud Festival begins on July 19 at Daecheon Beach, Chungcheongnam-do (South Chungcheong Province).
During the ten-day event, the city of Boryeong will host nearly 60 programs in four categories -- unique activities like mud massage, exhibitions like a mud photo contest, sideline events like a mud cosmetics fair, and night events such as concerts and a hip-hop rave party.
An opening concert with fireworks was held on July 19, on the main stage on Daecheon Beach where popular Korean singers and groups like Ulala Session and Dal Shabet performed.
Other must-see events include the Korean Black Eagles Air Show which will be held on July 20 at 4 p.m. and on July 21 at 11 a.m. in the sky over the beach.
Listed as one of Korea's top festivals by the Ministry of Culture, Sports and Tourism, this festival has already been introduced by international media outlets including CNN as one of the most popular festivals among overseas tourists in Korea.
A whole-day ticket costs KRW 10,000 for adults and KRW 8,000 for teenagers. A half-day ticket costs KRW 6,000 for grown-ups and KRW 5,000 for teenagers.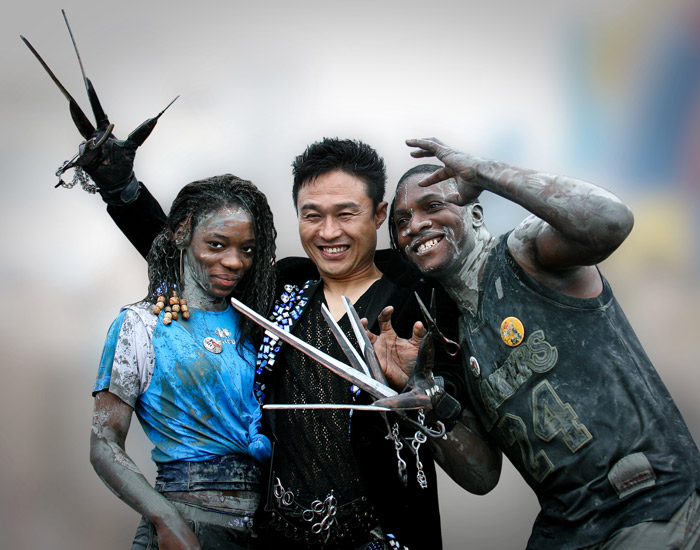 For more information about the festival, visit its homepage http://www.mudfestival.or.kr (English, Chinese, Japanese available).
More information is available at Korea Travel Phone: Call+82-64-1330 (Korean, English, Japanese, and Chinese available around the clock).
By Yoon Sojng
Korea.net Staff Writer
arete@korea.kr
Department Global Communication and Contents Division, Contact Us