Unique places to stay 1: special themes
Mar 13, 2012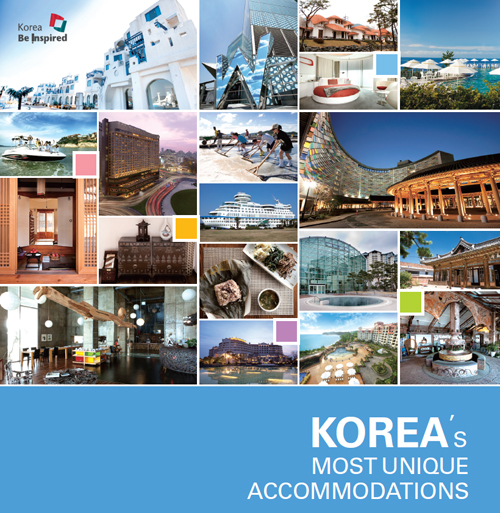 If you're looking for a unique place to stay in Korea, the Korea Tourism Organization (KTO) has released a new publication rounding up Korea's most unique hotels, resorts, spas, and guest houses.
The booklet features 50 accommodations across Korea, divided into five chapters: "Unique Designs Featuring Special Themes," "When Comfort Meets Convenience," "Discovering Korea's Traditional Culture," "Beautiful Places with Picturesque Views," and "Luxury Resorts." The spotlighted lodgings are selected based on accessibility, environment, nearby tourist attractions, facilities, and uniqueness

The first chapter spotlights nine hotels with stunning designs and unique themes, found in Seoul, Jeju-do, Gangneung City, Yangpyeong County, and Jeongseon County. Many are new buildings, or have recently been renovated, and all provide modern facilities for travelers seeking a unique experience.

Named after the Korean word for grapes, Podo Hotel Pinx is found on Jeju-do. The name comes from the rooms which are clustered like bunches of grapes. The hotel design is based on traditional Jeju cottages, known for their thatched roofs. In 2006 the hotel won the Asian Award for Culture and Landscape of Settlements, and its design was presented at the Guimet Museum in France in an exhibit on renowned Korean-Japanese architect Itami Jun, who was awarded the Grade de chevalier dans l'ordre des Arts et des Lettres from the French government.


The hotel is in harmony with nature, offering floor-to-ceiling windows and even a small indoor waterfall. It also provides water from the Arago Night Hot Spring, the first hot spring found on Jeju-do. The water, rich in aragonite, is said to treat the skin, as well as paralysis, athlete's foot, diabetes, and bronchial troubles among others.


"Every inch of the Podo Hotel was made unique, with even the smallest elements converted into works of art," says the KTO guide.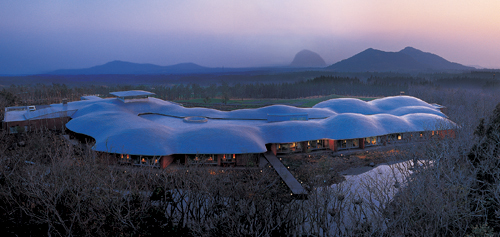 Also on Jeju-do, the Baume Couture Boutique Hotel offers customized services to satisfy visitors. Although it is located in the city, guests are isolated from the bustle of city life. The hotels outdoor pool offers vistas of Mount Hallasan, South Korea's largest mountain.
The W Seoul Walkerhill Hotel sits on the slope of Mount Achasan, overlooking eastern Seoul. The W Hotel stimulates the senses with its bold colors and unique design choices. For instance, the rooms contain round beds, and bathtubs are placed near windows so you can bathe while taking in a fantastic view of Seoul. There are nine different types of rooms for guests, including spa rooms with terraces.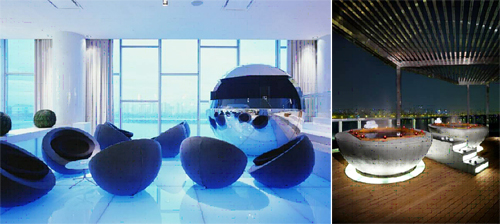 Also in Seoul, the Plaza Hotel was renovated in 2010 as Seoul's newest boutique hotel under the direction of Italian designer Guido Ciompi. The hotel furniture is made exclusively of eco-friendly materials, and the lobby is decorated with traditional Korean art.

The Plaza Hotel overlooks Seoul Plaza, the square in front of City Hall. Its convenient location in downtown Seoul is also a major draw of the hotel. "The Plaza delivers the greatest warmth and beauty from the heart of Seoul," says Ciompi on the hotel website.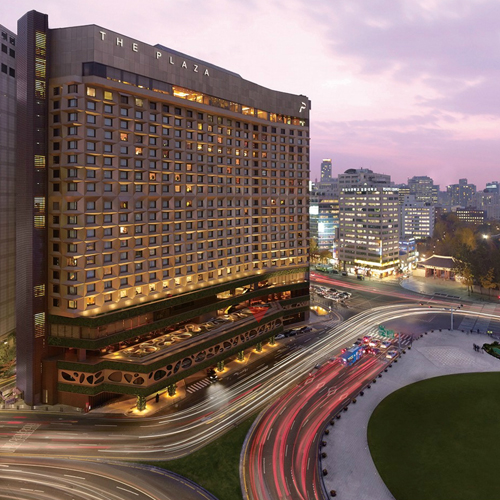 The IP Boutique Hotel in Itaewon also went through recent renovations in 2010, having gone from a classical art deco exterior to a loud mosaic of colors straight out of a Picasso painting. Situated on the eastern edge of Itaewon, Seoul's main foreigner district, the IP Boutique Hotel is a strong landmark. The interior of the hotel is sleek and youthful, reflecting the surrounding neighborhood.

La Casa is also located in Seoul, south of the river in trendy Sinsa-dong, walking distance from Garosugil and the Han River. The hotel has a disarmingly cozy atmosphere for guests, starting with the lobby which is designed to resemble a study, complete with towering bookshelves. Offering 61 rooms for guests, the most luxurious suites are the Garden House and the Loft House, accessible by their own private elevators.

If you're looking for a quick escape from Seoul, Yangpyeong County offers House of the Mind, a unique concrete hotel designed by renowned architect QM Min. Brutalist architecture is gracefully married with nature in House of the Mind, a complex composed of strong lines and bold concrete situated in a mountainous valley, the rooms are named after the herbs that grow in the wild surrounding the hotel, including mint, rosemary, jasmine, and chamomile. Each room also has its own Jacuzzi with glass walls on three sides.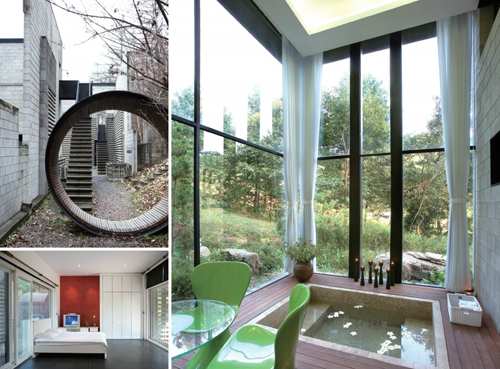 The Haslla Museum Hotel is a colorful building in Gangneung, perfect for art fans visiting Korea's east coast. Designed by sculptors Park Shin-jeong and Choi Ok-yeong, its exterior looks like it could be an industrial facility or giant cargo container. The design is based on high-tech architecture incorporating elements of high-tech industry and technology into building design. As well as being a work of art, the hotel is also chock-full of artwork, with a basement gallery that has a new exhibit every 15 days. The hotel is also next to a sculpture park featuring more than 100 outdoor works of art.
For travelers who prefer music to art, Rock It Suda is an excellent destination. Located in Jeongseon County in Gangwon-do (Gangwon Province), the hotel's name references the abundance of rocks in the area, as well as rock and roll. Rock It Suda offers six houses for guests, each with its own unique design, both interior and exterior. One house has a set of bull's horns, and another is shaped like a Ferrari. The owner, a professional musician, offers guitar lessons, and the hotel regularly features live music performances.
Korea's Most Unique Accommodations is distributed by the KTO's overseas offices. It is also available for online reading. You can open it in your browser from the
KTO's webpage
.
By Jon Dunbar
Korea.net Editor
Department Global Communication and Contents Division, Contact Us