Walk and trek in spring
Apr 17, 2012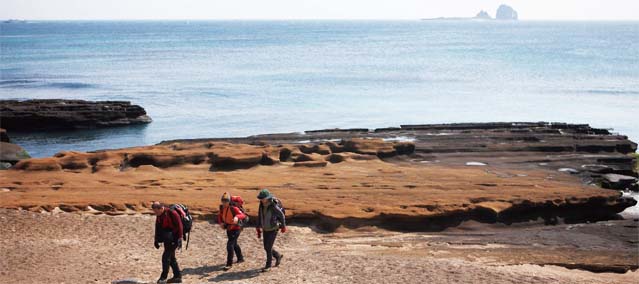 "I walk this path with my daughter at least once a week. It passes behind my apartment and goes up this hill. The view up there is really nice. After walking two to three hours, my mind and body feel lighter."
It was on Bukhansan Dulle Gil, a series of hiking routes going around Bukhansan (Mt. Bukhan), where we encountered these two ladies, who were walking hard decked out in hiking clothing. It is not difficult to spot walkers like these in Seoul whether early in the morning or even late at night. Many people enjoy walking along the banks of the Hangang (the Han River, flowing through the heart of Seoul), or Namsan Ring Road (a circular route on Mt. Nam), or in their neighborhoods.
When spring arrives, the population becomes restless and yearns to go outside and walk again. Walking has its benefits as a form of exercise. You don't need special skills or equipment. You only have to walk properly for an adequate amount of time. Simple though it may be, it effectively relieves daily stress and anxiety.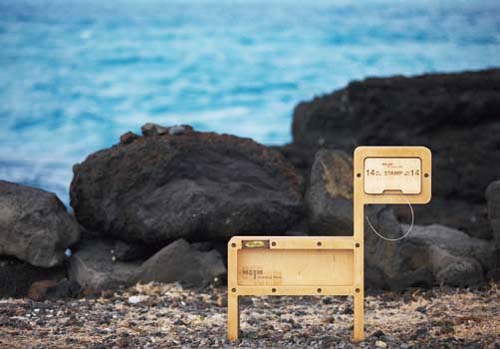 JEJU OLLE GIL, a walk along coastal roads on Jeju Island

It was Jeju Olle Gil that made the Republic of Korea a nation of walkers. Jeju Olle Gil was formed in 2007 and has 18 routes. In the Jeju dialect, the term olle means a narrow path from your doorstep to the street. Walking Jeju Olle Gil is extremely romantic and inspirational as the routes generally run along the coast and pass close to tourist destinations near the seashore.
The trails have few artificial touches and give you many different views of the exotic volcanic landscape of the island. There is also the unique local culture at every turn—daily lives of the general public, the diving of the haenyeo (Jeju's incredibly skilled female drivers with a long history), oreum (Jeju's volcanic hills), and porous walls of natural basalt bricks. No wonder the Jeju Olle Gil paths have become a must-see (or "must-walk," you could say) destination for tourists to Jeju. Some of them come to Jeju only to walk on the Jeju Olle Gil paths, and are hence called olle kkun (lit. maniac Olle walkers). The 18 routes of Jeju Olle Gil are connected as a single long trail that brings you around the entire island except some parts in the north. Walking one route takes five to seven hours, so it is recommended that you take only one route a day.
Visitors need to be cautious of the weather in Jeju, however. Hallasan, which rises at the center of the island, and the surrounding sea together make the weather especially unpredictable, and it can be different in all four cardinal directions simultaneously. Keep an eye on the weather forecast for the parts of Jeju you want to explore every morning before you set out.
For inquiries, you may contact the Jeju Olle Office at 82-64-762-2190 or visit
its website
.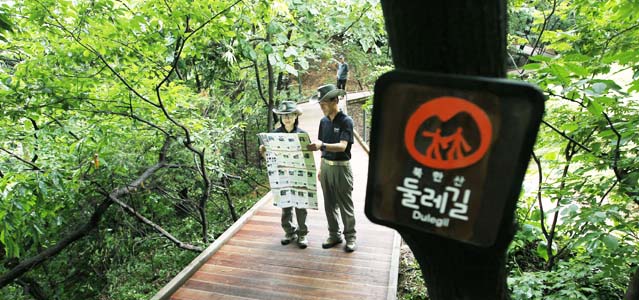 BUKHANSAN DULLE GIL of SEOUL
Bukhansan Dulle Gil goes around Bukhansan (Mt. Bukhan) and Dobongsan (Mt. Dobong) and runs a total distance of 71.8 kilometers over 21 sections. Walking each section generally takes one to two hours, and most of the walk is at low elevation. Despite the low elevation, there are a number of lookouts that offer sweeping views of Seoul. Bukhansan Dulle Gil is connected here and there to climbing paths that lead to the top of Bukhansan. All are rather challenging, especially just below the peak. Sections 3, 4, and 21 are the most popular among walkers. Section 3 is called Huin Gureum Gil (lit. Path of White Clouds) and boasts fine views. Section 4, dubbed Solsaem Gil (lit. Path of Pine Springs), passes through clusters of wild flowers. There is a daily limit to the number of walkers allowed on Section 21, named Uiryeong Gil (lit. Path of Ui Hill).

Uiryeong Gil of Section 21 is the only section of Bukhansan Dulle Gil that has a limit on the number of walkers permitted each day, which is 1,000. It runs for a total length of 6.8 kilometers, and the typical walking time is three and a half hours. The difficulty level is intermediate. It opened to the general public in July 2009. Access to the section had previously been restricted for more than 40 years, so the ecosystem is intact. The path is covered with sandy loam soil from weathered granite, so it is safe for walking even barefoot.

It is recommended that you visit the information center before you take up the exciting challenge of trekking Bukhansan Dulle Gil. The Korea National Park Service offers a leaflet containing a map that indicates in detail what transportation is available, how difficult the sections are, and what each section is like.
For more information, you may contact Eco Tour's information center in Suyu at 82-2-900- 8086.

*Article from Korea Magazine (April 2012)
Department Global Communication and Contents Division, Contact Us