The themes of the Section 3 of 2019 Talk Talk Korea
July 21, 2019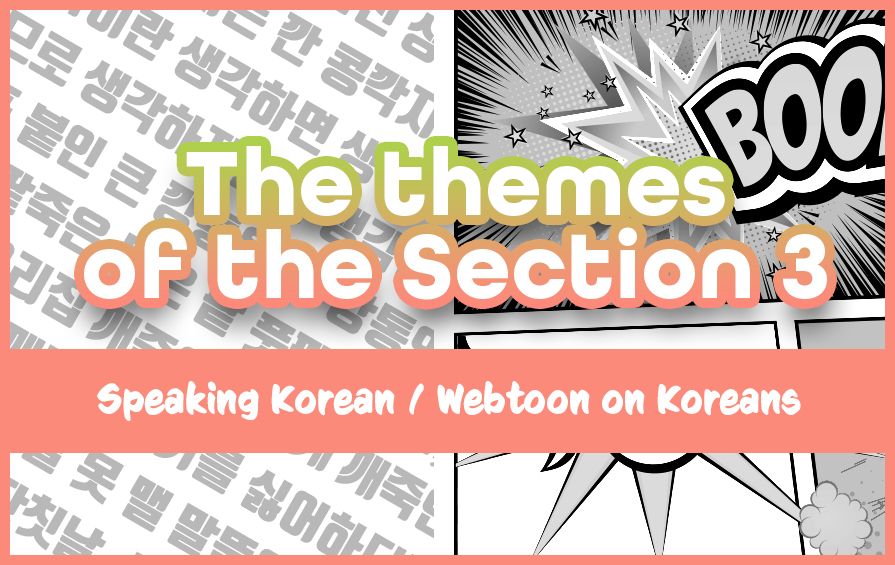 2019 TALK TALK KOREA, Section 3 has been released.
The themes of section 3 are the 'Speaking Korean' video contest and 'Webtoon on Koreans' webtoon contest.
The 'Speaking Korean' is a video contest about speaking Korean. You can choose any topics! Tell us your story in Korean. From the story of your daily life to the story about Korea that you love. You can also parody Korean movies and drama, or show off your Korean skills with tongue-twisters.
The 'Webtoon on Koreans' is a webtoon contest. How do you view Koreans in your own aspects? Please draw a webtoon(web-cartoon) to tell us. You can draw a story of a fun episode with your Korean friends around you, a story of your favorite KPOP idol, or any other witty stories that reflects the characteristics of Korean that you imagine.
This year's Contest theme requires more creativities to show and message your ideas to other foreign friends abroad. The work you submit will be valuable and meaningful to people all over the world from Korea.