Korea in Three Colors
December 17, 2019
Watch "Full Version" on YouTube
Korea in Three Colors
Korea's hidden tales will be uncovered
"Fireworks" by Oh Sung-yun
- DMZ (Demilitarized Zone) -
The Demilitarized Zone on the Korean Peninsula is 250 kilometers from east to west, and 4 kilometers from north to south, a huge green area between the two Koreas. I propose that the DMZ be turned into an international peace zone." said President Moon Jae-in.
"POST IT" by LEE Dong-eun
Hangeul(Korean alphabet)
Our language is different from Chinese
I have pitied my people, and I made 28 letters.
I wish all my people would learn easily these new letters
and make their lives more convenient.
King Sejong of the Joseon Dynasty
Watch "Dancing with Wind" on YouTube

"Dancing with Wind" by SHIN Su-won
Buddhist Dance
Sin is starlight even in the toil of this mundane world
The sheer white-silk bonnet is folded neatly into a butterfly
Poem by CHO Ji-hoon
EVENT 1. Short Film Reviews EVENT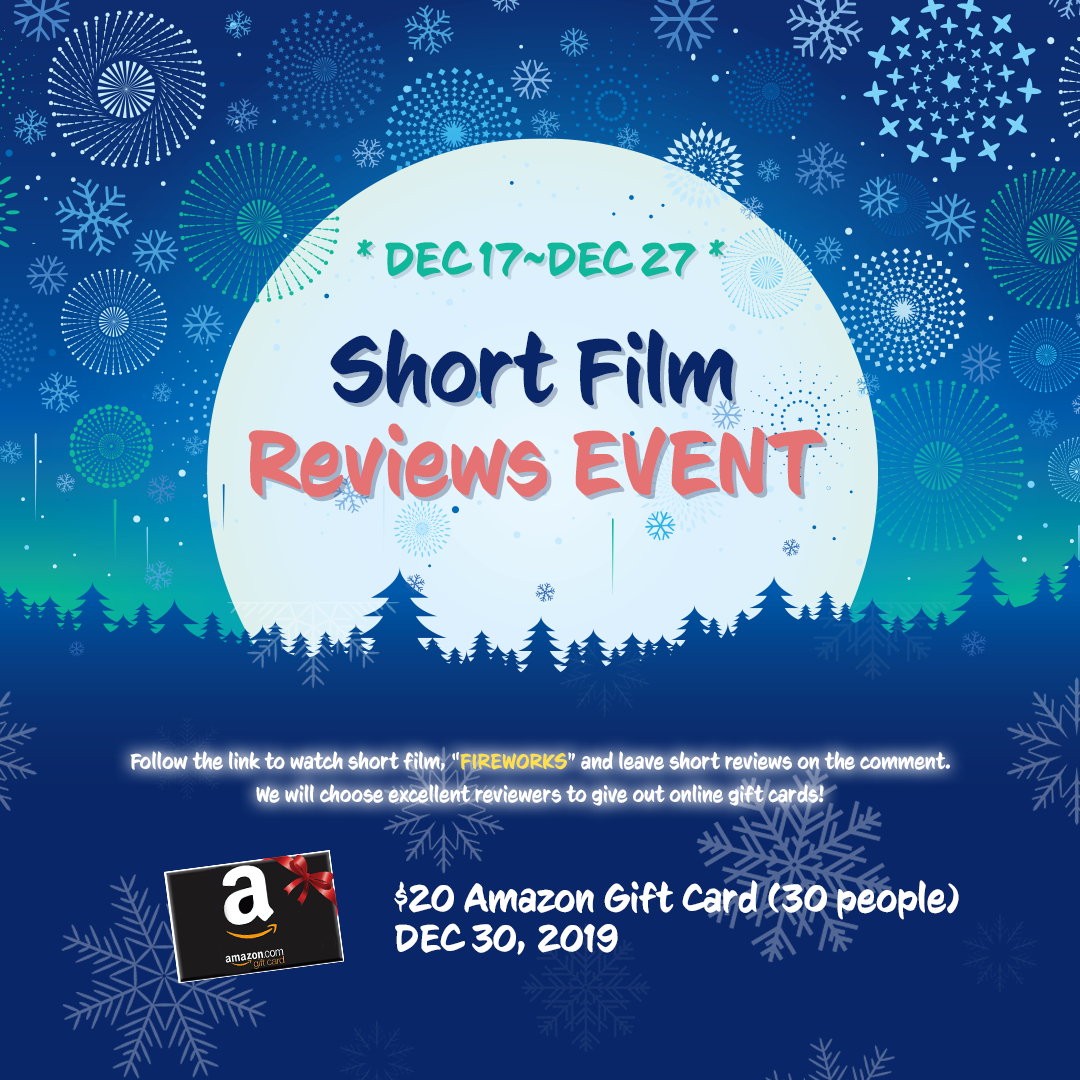 Watch the video and share your reviews!
Follow the link to watch "Fireworks" and leave short reviews on the comment.
‼Write a comment under the YOUTUBE video‼
We will choose excellent reviewers to give out online gift cards!
▪Event Period: DEC 17~DEC 27, 2019
▪Announcement: DEC 30, 2019
▪Event Prize: $20 Amazon Gift Card (30 people)
EVENT 2. Short Film QUIZ EVENT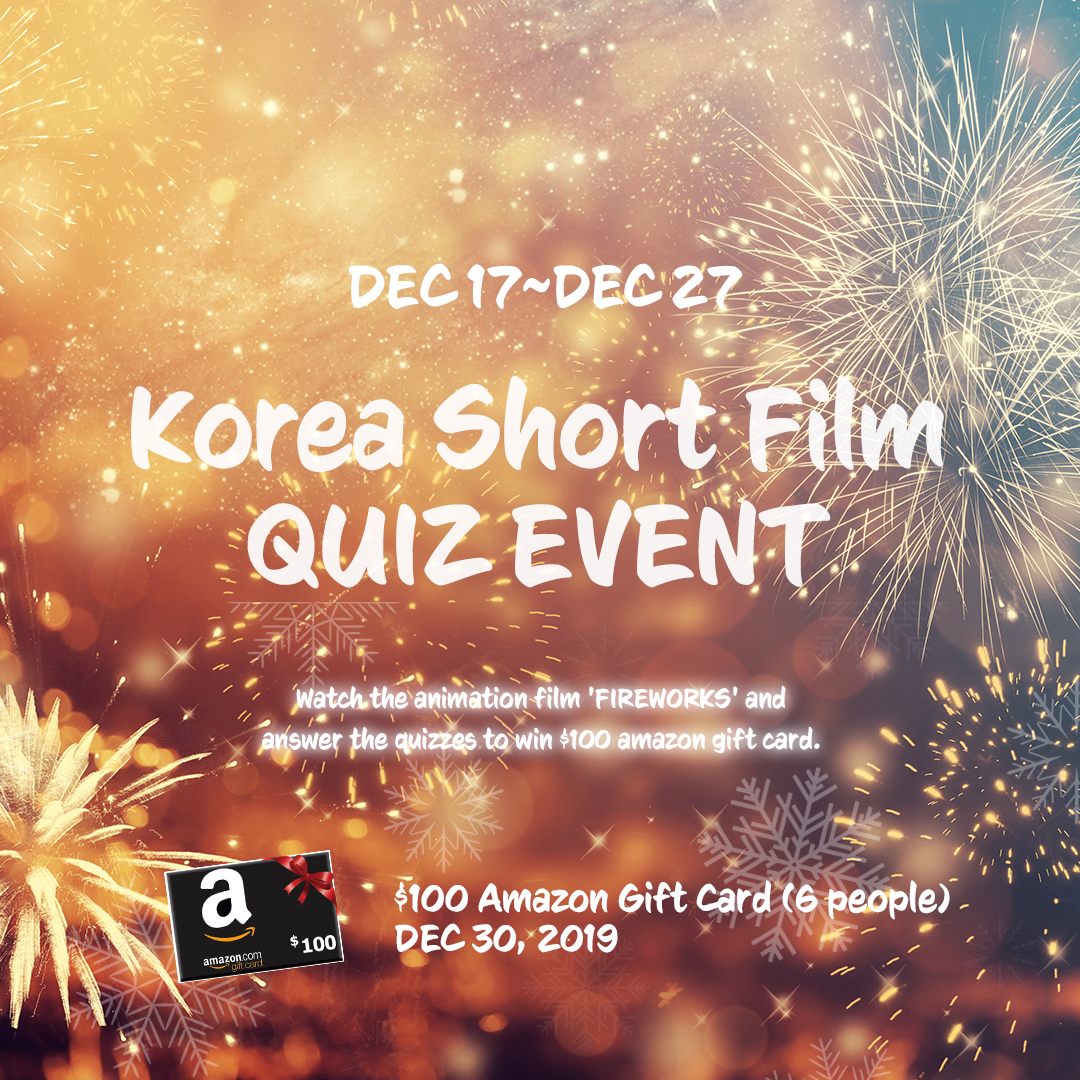 Follow the link below to watch the animation film 'FIREWORKS'!
After watching the animation, answer three simple quizzes on Google Docs to win a $100 Amazon gift card!
★Join the EVENT★
https://forms.gle/eQtFMK8thDHgGhnJA
▪Event Period: DEC 17~DEC 27, 2019

▪Announcement: DEC 30, 2019
▪Event Prize: $100 Amazon Gift Card (6 people)