Korean Life Dictionary
December 17, 2019
Rediscovering #homi
: a Korean iron farming tool used to dig up potatoes or sweet potatoes
"ㄱ" shaped homi is convenient and strong.
So homi is growing popular as a must-have abroad for gardeners
who used to use hand shovels!
Rediscovery of #beoseon
: traditional socks made of cloth to warm the feet and accentuate the style.
Beoseon is a hot fashion item abroad
thanks to its vivid colors and a high warming effect.
Rediscovery of #gat
: a formal hat worn by men during
the Joseon Dynasty period made of bamboo and horsehair.
Gat has emerged as a popular costume
at Halloween parties overseas!
* This video was created in cooperation with Netflix and features footage from the first season of the original Netflix series "Kingdom."
Rediscovery of #podaegi
: a small blanket wrapped around a person's back to carry a child.
The multi-versatile podaegi has grown popular overseas
for building an emotional connection with a baby.
A must-have for mothers, podaegi!
EVENT 1. Korean Life Dictionary REVIEWS EVENT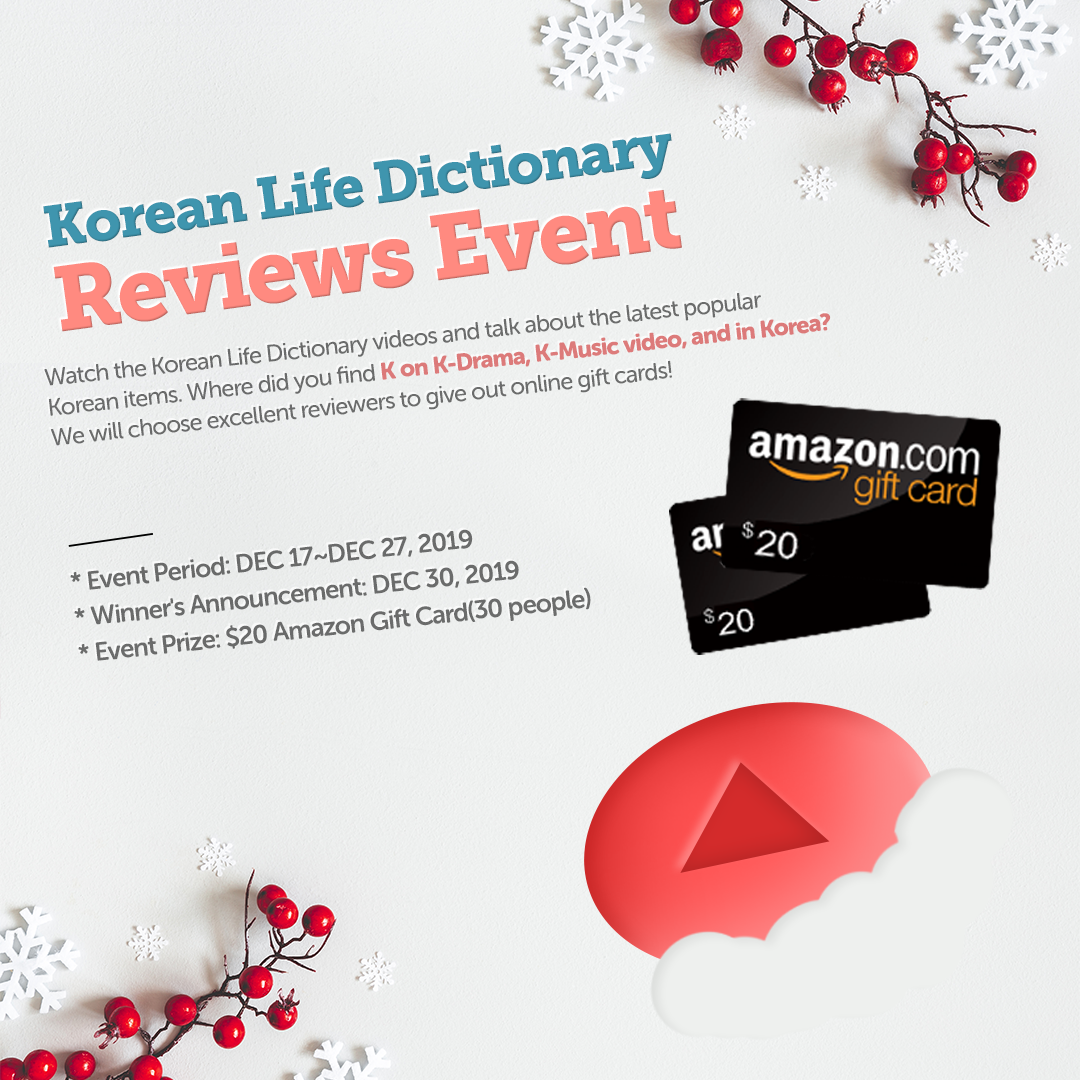 Watch the Korean Life Dictionary videos and talk about the latest popular Korean items.
Where did you find K on K-Drama, K-Music video, and in Korea?
‼Write a comment under the YOUTUBE video‼

We will choose excellent reviewers to give out online gift cards!
▪Event Period: DEC 17~DEC 27, 2019
▪Announcement: DEC 30, 2019
▪Event Prize: $20 Amazon Gift Card (30 people)
EVENT 2. Korean Life Dictionary QUIZ EVENT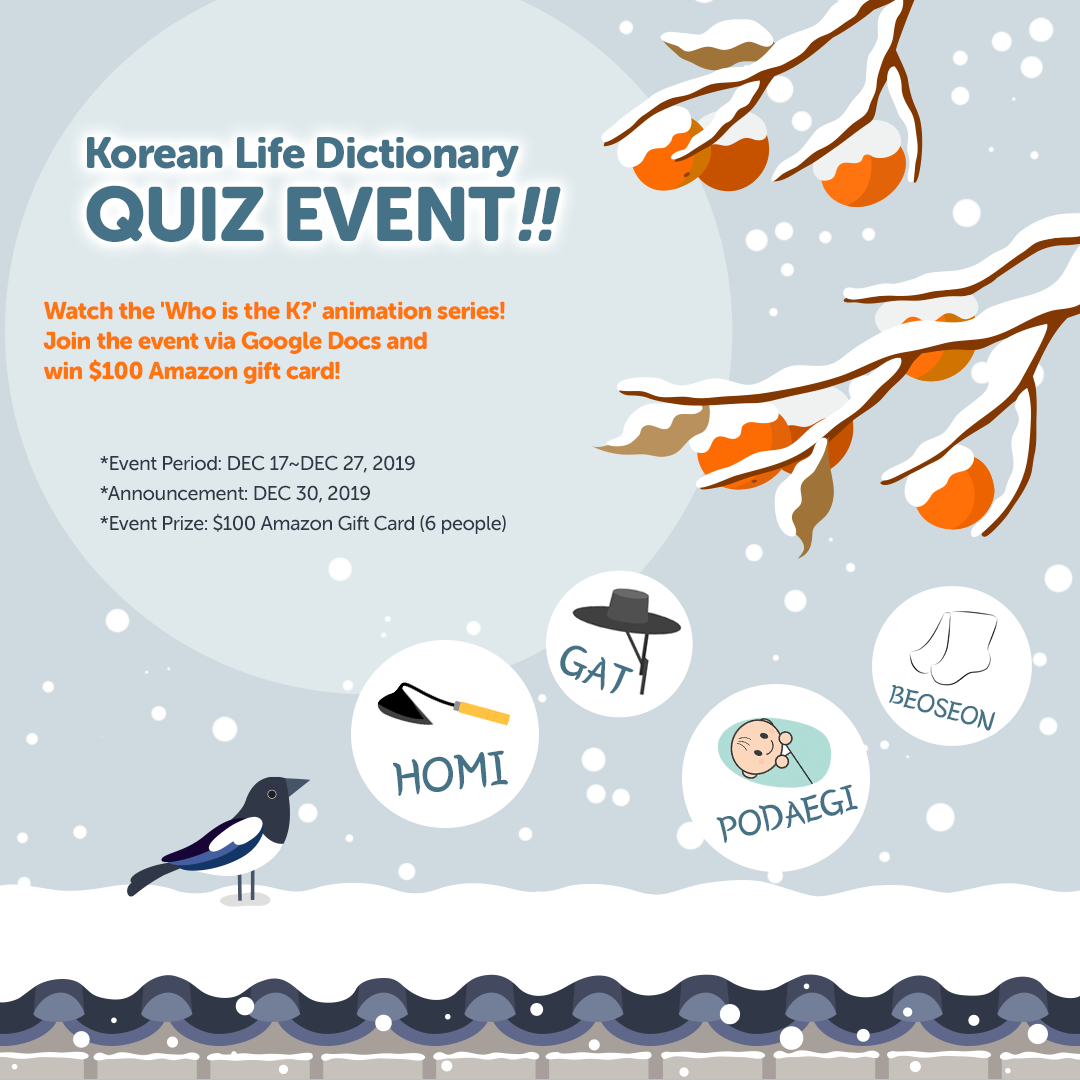 Follow the link below to watch the 'Who is the K?' animation series!
Join the event via Google Docs and win $20 amazon gift card!
★Join the EVENT★
https://forms.gle/mD5tQY9ivEGGXh8eA
▪Event Period: DEC 17~DEC 27, 2019
▪Announcement: DEC 30, 2019
▪Event Prize: $100 Amazon Gift Card (6 people)