Korean aquaculture in Sahara yields 5 tons of shrimp
Oct 31, 2016
Over five tons of shrimp have been produced at a research center in the middle of the Sahara Desert in Ouargla Province, southern Algeria.
The shrimp, weighing around 20 grams each, were harvested at the Shrimp Cultivation Research Center, a facility built with funding from the Korean National Fisheries Research and Development Institute (NFRDI).
The harvest was made possible by the use of biofloc technology, a technique where microorganisms are added to an aquaculture system to detoxify waste products and to provide nutrients for the shrimp. Thanks to this technique, the research center was able to cultivate sea shrimp even in harsh desert climates.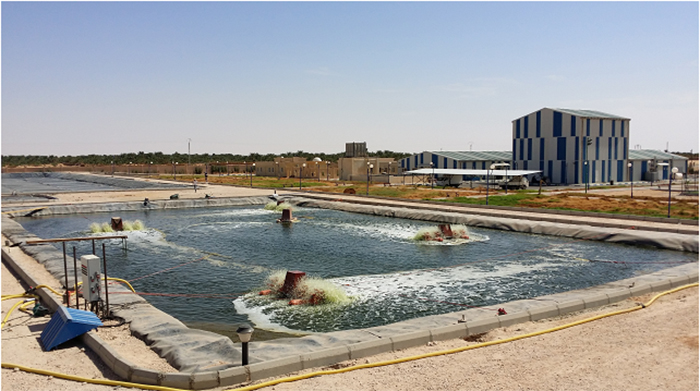 The National Fisheries Research and Development Institute has been involved in the Saharan shrimp cultivation project since 2011.
To celebrate the success of the recent harvest, the Ministry of Oceans and Fisheries hosted a symposium in Algeria on Oct. 26 under the theme of "Shrimp Cultivation in the Face of Desert Climates."
At the event, a representative from the Algerian Ministry of Fisheries and Fish Resources said, "People from different sections of the Algerian government, industry and academia have been showing a lot of interest in the results of the project. Many of our African neighbors have also been wanting to learn more about the Korean technology that was used to cultivate these shrimp. We thank you for showing us the possibility of setting up an aquaculture industry in Africa."
By Lee Hana
Korea.net Staff Writer
Photos: Ministry of Oceans and Fisheries
hlee10@korea.kr
Department Global Communication and Contents Division, Contact Us