Historical records of Korea, Vatican ties go online
Aug 13, 2014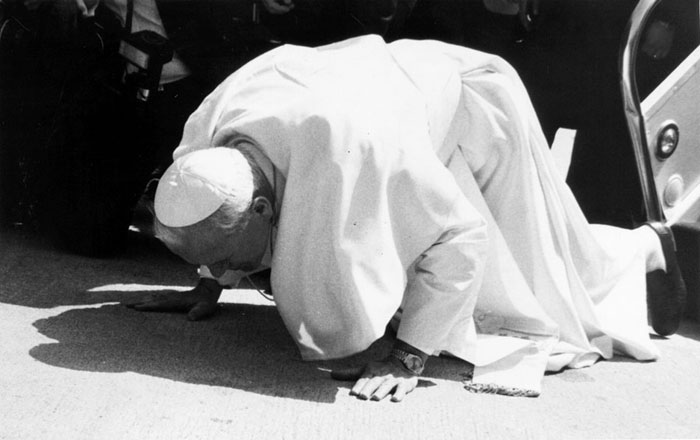 Pope John Paul II (1920-2005) bent his knees. He blessed Korea by kissing the earth immediately upon landing at Gimpo International Airport on May 3, 1984. His actions moved many people.
Five years later, he visited Korea again to attend the 44th Eucharistic Congress on October 8, 1989. As many as 650,000 Catholics from around the globe gathered in Yeouido Square in Seoul to celebrate Mass.
Ahead of the upcoming visit by Pope Francis, the National Archives of Korea (NAK) has released a collection of photos, videos and documents related to the former pope and other representatives from Vatican City, to be available on its homepage from August 12. A total of 32 historical records, including 17 photos and 12 video clips, will be on display there as the, "Records of the Month," under the slogan, "The pope sends a message of reconciliation and peace." These records show the diplomatic relationship between Korea and the Holy See from the 1950s through the 2000s. While at the homepage, people can also learn more about the papal visit to Korea by the former pope and about the birth of Korea's first cardinal, Cardinal Stephen Kim Soo-hwan (1922-2009).
According to the NAK, relations between Korea and the Vatican trace back to 1947 when Bishop Patrick Byrne (1888-1950) served as an Apostolic Visitor to Korea from 1947 onward. He died in 1950 after being kidnapped and sent to North Korea during the Korean War (1950-1953). Bishop Thomas Quinlan (1896-1970) was also abducted with Bishop Patrick Byrne, but he returned. He received a warm welcome from Koreans when he came back to the country as the second Apostolic Visitor in 1954.
Pope John Paul II visited Korea for the first time in 1984 to attend a ceremony to mark the 200th anniversary of Korean Catholicism. He paid another papal visit in 1989 to attend the 44th Eucharistic Congress, where he sent a message of peace and love to the world.
The NAK records also show the relationship between former Korean leaders and the Holy See. At the homepage is a photo showing former President Park Chung-hee receiving a letter of credence from the new ambassador from the Holy See. Another photo shows former President Roh Tae-woo welcoming Pope John Paul II when he visited Korea again in 1989. In 2000, former President Kim Dae-jung became the first Korean head of state to ever visit the Holy See. Another two leaders -- Presidents Roh Moo-hyun and Lee Myung-bak -- followed suit.
More records are available at the homepage of the National Archives of Korea. http://theme.archives.go.kr
By Yoon Sojung
Korea.net Staff Writer
arete@korea.kr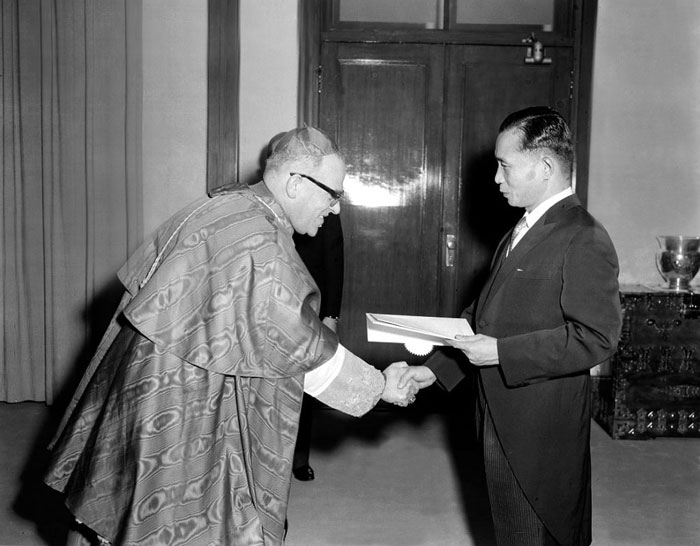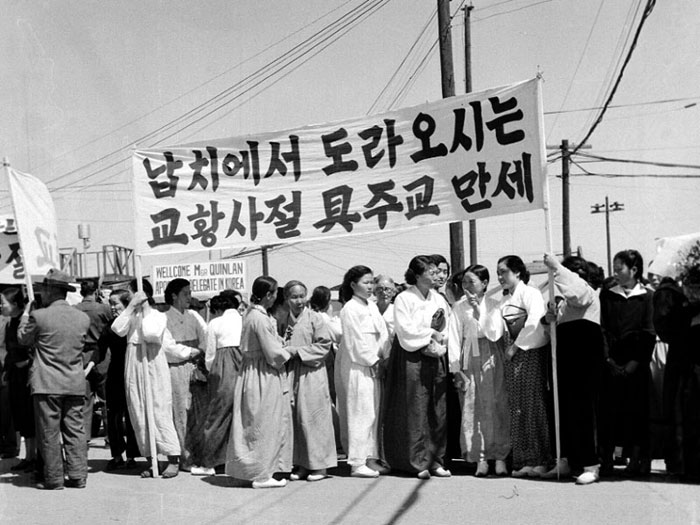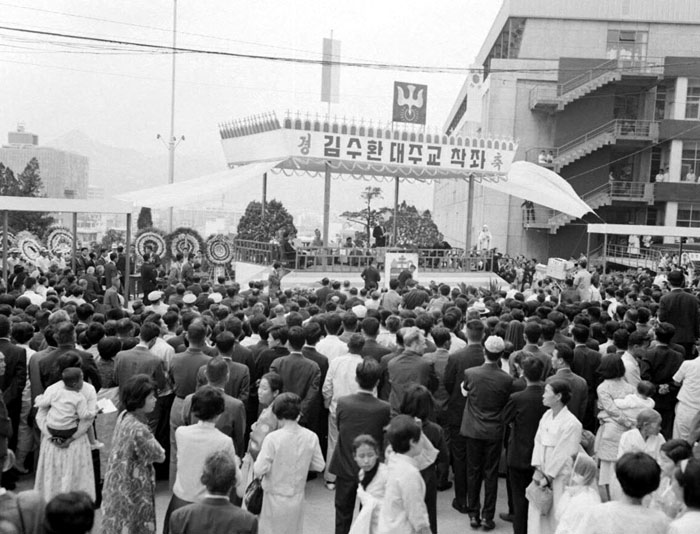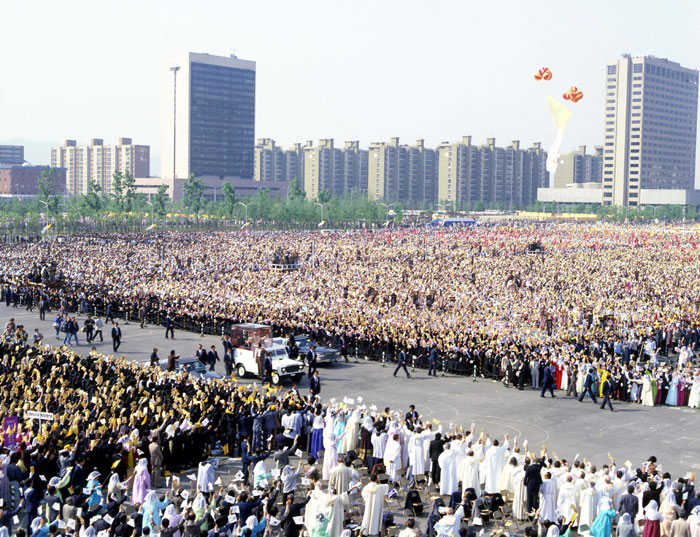 Department Global Communication and Contents Division, Contact Us