Fighting COVID-19: 3 facts about protective masks
Mar 02, 2020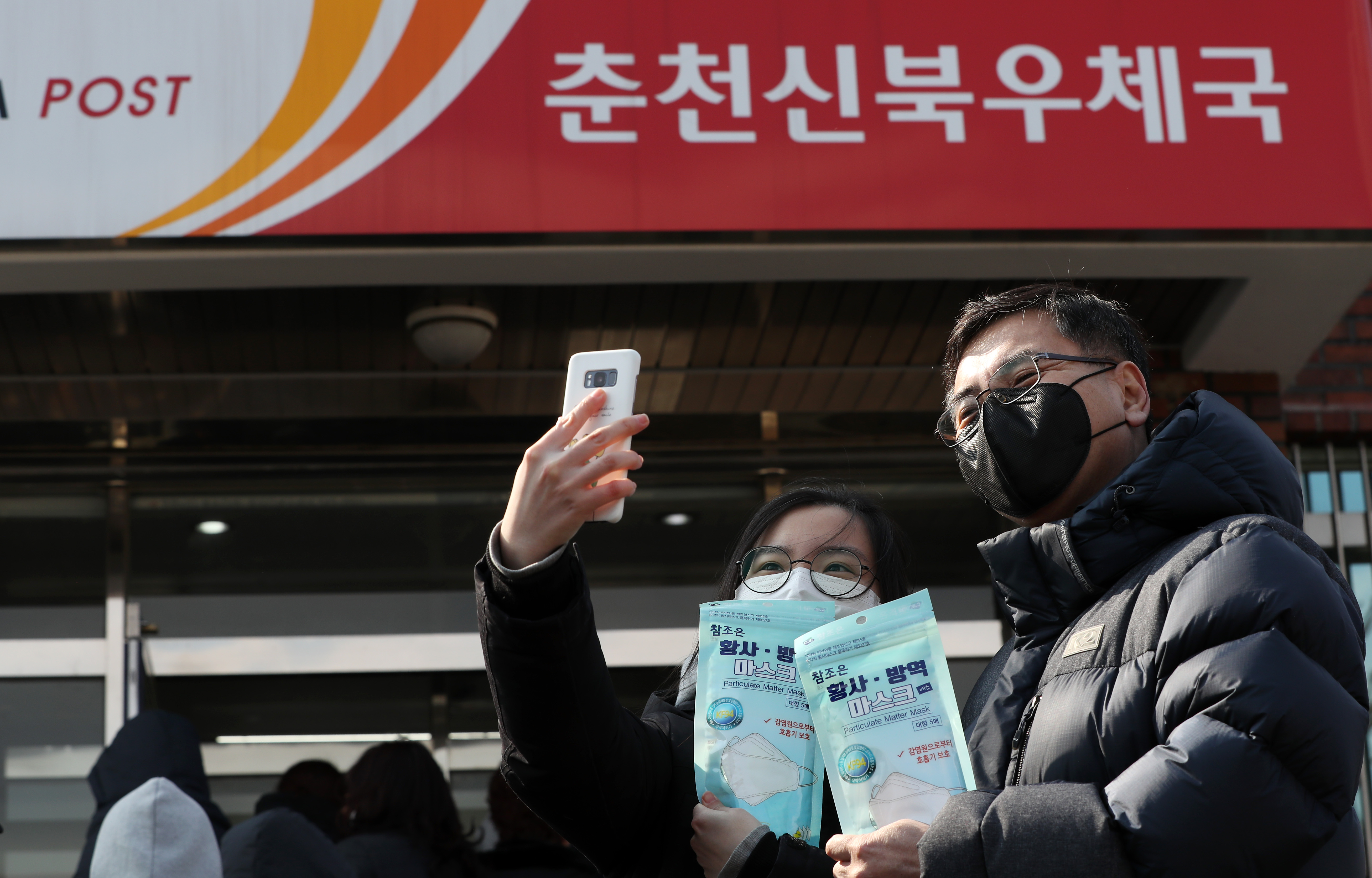 By Lee Hana
Photos = Yonhap News

With the rapid spread of COVID-19 in Daegu, the epicenter of the coronavirus outbreak in Korea, the government has begun distributing face masks via state-run organizations to meet surging demand under a measure that took effect on Feb. 26.
The high demand for the masks amid a national shortage has been accompanied by online discussions about homemade masks, suitable substitutes and the reusability of masks. Given that inaccuracy abounds in such information, people have had groundless fears over the outbreak in the past weeks. 
Fortunately, the central and provincial governments are doing everything in their power to increase the supply of masks available to the public.
Below are proven facts and information about protective masks to help people stay safe amid the outbreak.
Purchasing masks
To resolve the shortage of protective masks, the Ministry of Food and Drug Safety has imposed through April 30 an export ban on face masks as an emergency measure.

Manufacturers and sellers are banned from exporting their products during this period, and half of daily production will be delivered to and sold by public organizations like Korea Post and the National Agricultural Cooperative Federation. An estimated 2.03 million masks were sold to the public on March 1 and 5.87 million on March 2.
To ensure the fair sale of the masks, the Korean Pharmaceutical Association has agreed to limit the number of masks sold daily to five per person at KRW 1,500 each.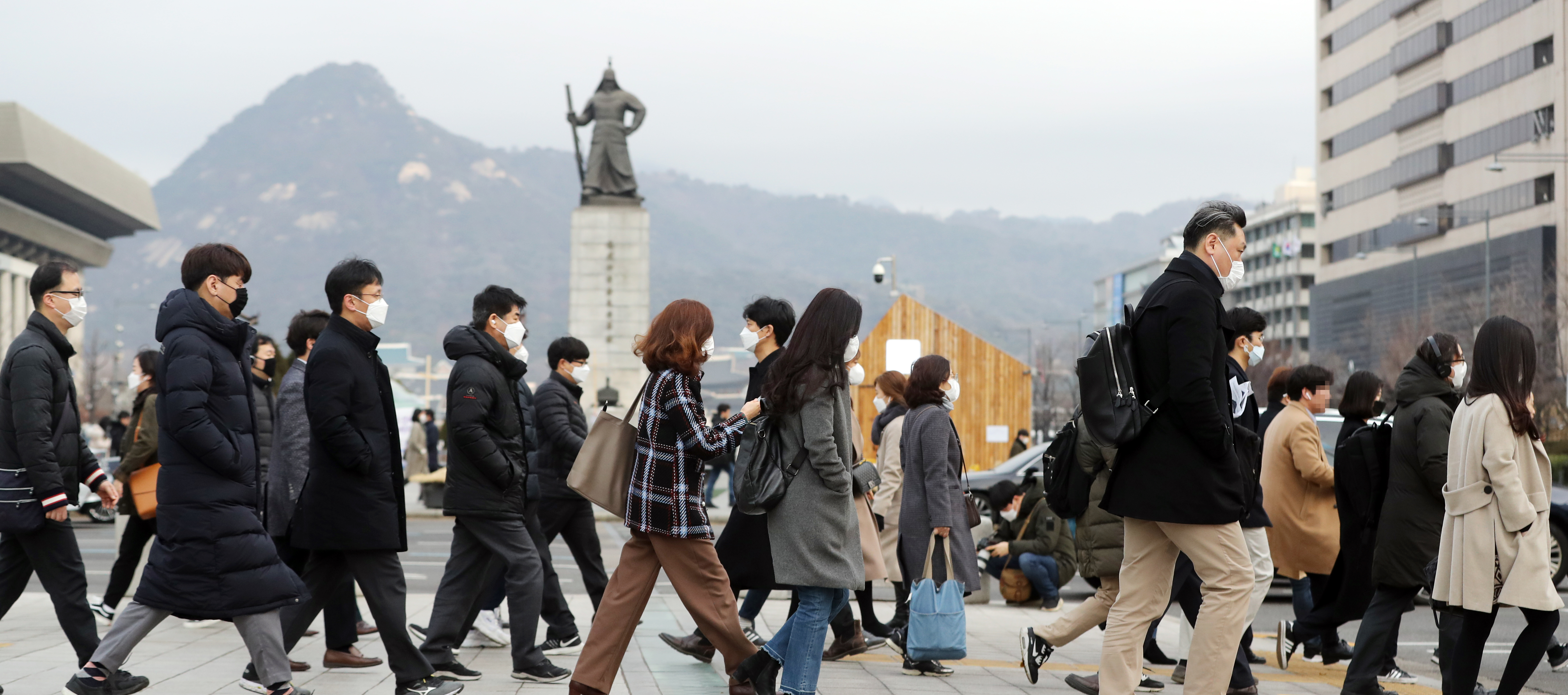 Mask types
Protective masks sold in Korea are typically labeled with the "KF" (Korea Filter) mark followed by a number indicating what percentage of a certain fine particle the mask can filter out. For example, KF80 means the mask can keep out more than 80% of fine particles with an average size of 0.6 micrometers.
KF94 and KF99, two types that have seen surging demand since the outbreak started, can filter out fine particles with an average size of 0.4 micrometers up to 94% and 99%, respectively.
KF masks also come in various designs. In addition to fold-flat and cup-shaped masks, others include those with breathing valves, adjustable straps and the ability to stretch thanks to polyurethane. The colors available range from standard white to black, pink and blue. 
Masks for young children also have colorful animal and flower patterns.
"Medical staff and hospital workers treating COVID-19 patients are advised to wear KF94 or KF99 masks to protect themselves against the coronavirus. KF80 masks will be effective for regular people," said Jung Eun-Kyeong, director of the Korean Centers for Disease Control and Prevention, in a briefing on Feb. 5.
"Masks should be worn to prevent the spread of the virus."
Correct use

Per the Jan. 29 recommendations of the World Health Organization, the ministry and the Korean Medical Association have provided guidelines for the correct use of protective masks.
Masks should be worn if one is taking care of a person who is suspected of having COVID-19, coughing or sneezing, visiting a medical facility or being in a profession with a lot of human contact. No mask is needed in uncrowded outdoor spaces or one's personal space. 

Before putting on a mask, clean your hands with alcohol-based hand sanitizer or soap and water. The mask should completely cover the mouth and nose, leaving no gaps between the face and the mask. Avoid touching the mask while using it, and if you do, clean your hands with alcohol-based hand sanitizer or soap and water.
Replace the mask as soon as it gets damp. Reuse of single-use masks is not advised. 

hlee10@korea.kr
Featured Topics
https://www.korea.net/NewsFocus/Society/view?articleId=182826
URL Copy
Department Global Communication and Contents Division, Contact Us