PyeongChang Special Olympics World Winter Games 2013
PyeongChang Special Olympics World Winter Games 2013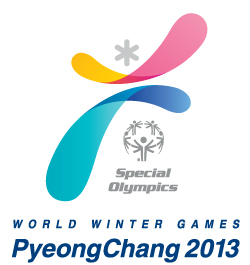 The Special Olympics World Winter Games will be held from January 29 to February 5 in Pyeongchang and Gangneung in Gangwon-do (Gangwon Province), Korea.
Under the slogan "Together we can" which symbolizes challenge and encourages people with intellectual disabilities to participate in sports, more than 2,200 athletes from more than 110 countries will participate in the eight-day international winter sports event.
The Special Olympics World Games are an international sporting event held every two years, alternating between summer and winter games to provide sports training opportunities for mentally disabled athletes around the world in order to enhance their athleticism and social adaptation capabilities.
Official homepage
http://2013sopoc.org/hb/eng/
(Korean, English)
What's New
more

Feb 06, 2013
The Special Olympics in Pyeongchang ended with a message of hope and harmony between intellectually disabled and non-disabled around the globe. The closing ceremony of th...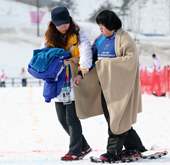 Feb 05, 2013
Korean athlete Kang Hyeon-ju crosses the finish line first during the snowshoeing race on January 30 at Alpensia Resort (photo: Jeon Han). What if you get lost in a stran...
Photo Gallery
more