Team Korea in the World Cup 2014
Team Korea in the World Cup 2014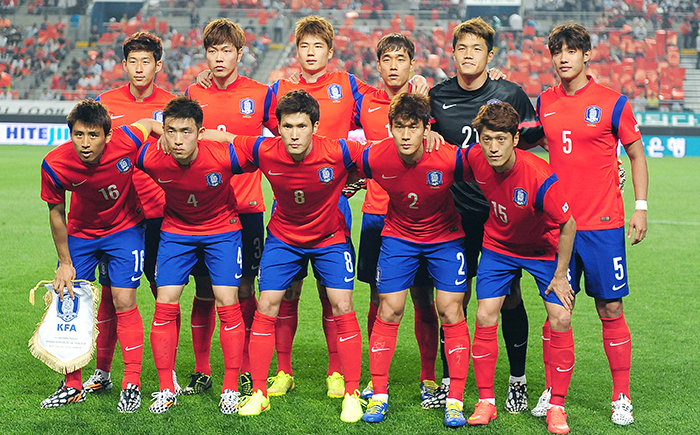 The Korean national football team has set itself the goal of making it to the quarter-finals in the upcoming FIFA World Cup 2014 in Brazil.
Led by coach Hong Myung-bo, the team arrived at its training camp in Foz do Iguaçu, Brazil, on June 12 to begin its World Cup journey.
The national team will play the first match in Group H against Russia on June 18 at 7:00 a.m. Korea time, followed by matches with Algeria on June 23 at 4:00 a.m. and with Belgium on June 27 at 5:00 a.m.
FIFA homepage:
http://www.fifa.com/worldcup/
Korean Football Association homepage:
http://www.kfa.or.kr/eng/
What's New
more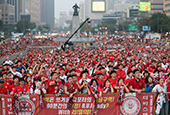 Jun 27, 2014
Citizens chant, "Korea," in Gwanghwamun Square in central Seoul in support of the national soccer team as it plays against Belgium in the 2014 FIFA World Cup in Brazil, e...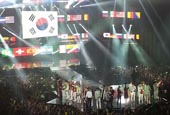 Jun 27, 2014
Brazil, host of the 2014 FIFA World Cup, danced the night away with a K-pop performance on June 8. Some 15,000 fans crowded the HSBC Stadium in Rio de Janeiro to watch th...
Photo Gallery
more