2014 Incheon Asian Games
Korea's port city of Incheon will host the 2014 Incheon Asian Games which will run from September 19 to October 4, 2014. Officially released by the Incheon Asian Games organizing committee, the above posters portray athletes participating in many of the sports that will be part of the games.
· Title : The 17th 2014 Asian Games
· Period : Sep. 19, 2014 - Oct. 4, 2014 (16days)
· Location : Incheon Metropolitan City
· Presiding body : Olympic Council of Asia (OCA)
· Operation body : Korea Olympic Committee (KOC), Incheon Metropolitan City
· Participants : 12,000 persons (athletes & staffs) from 45 OCA member countries
· Competitions : 37 sports events (estimated)
What's New
more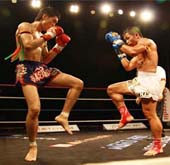 May 05, 2013
Preparations for the Asian Indoor & Martial Arts Games 2013 (AIMAG) are underway. The games, considered a test event for next year's Incheon Asian Games 2014, will ru...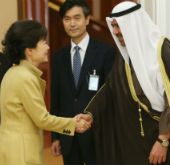 Apr 16, 2013
President Park Geun-hye (left in the photo) met with President Sheikh Ahmad Al-Fahad Al-Sabah of the Olympic Council of Asia this afternoon at Cheong Wa Dae. President Al...