'Parasite' has created new Oscar standard: US media
Feb 11, 2020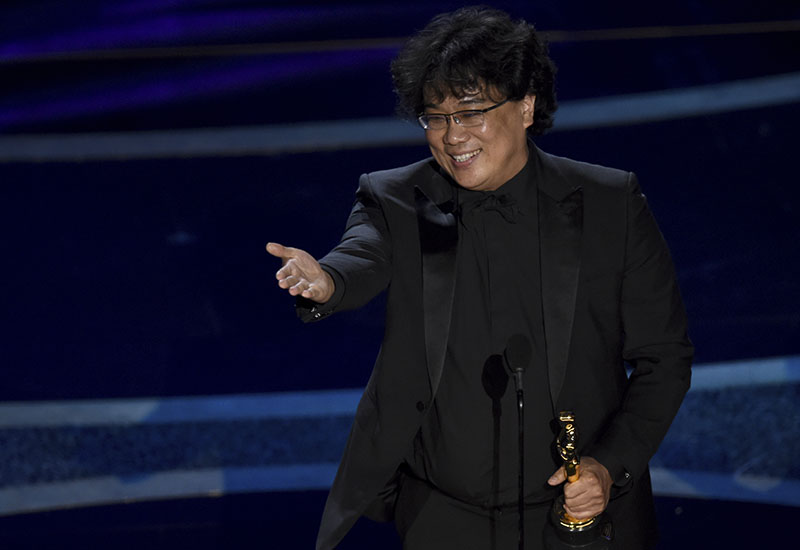 By Lee Hana

"In a post-'Parasite' world, the best-picture winner can come from anywhere."
After director Bong Joon-ho triumphed at this year's Academy Awards by winning four Oscars including Best Picture, The New York Times on Feb. 10 dedicated its front page to the film with the headline "'Parasite' makes history at the Oscars."
With its praise for the auteur, the newspaper signaled the start of a new era with his movie as the new Oscar standard.
On Feb. 9 in Los Angeles, Bong's victory was covered as breaking news by most U.S. media outlets, with related coverage making the front pages of major dailies.
The Los Angeles Times ran the story "How 'Parasite' made Oscar history as the first foreign-language best picture winner," saying, "'Parasite' earned plenty of raves from reviewers..."
"But its unpredictable, entertaining and, ultimately, devastating story of two families on opposite sides of the class divide also elicited a deep, publicly professed devotion among its fans, newcomers and #BongHive members alike."
Film magazines also extended their congratulations to and praise of "Parasite" and Bong.

The Hollywood Reporter, in a list of the 15 most memorable Oscar moments, picked the wins of "Parasite" and Bong's acceptance speeches as the highlights of the night, calling him "arguably the night's biggest winner."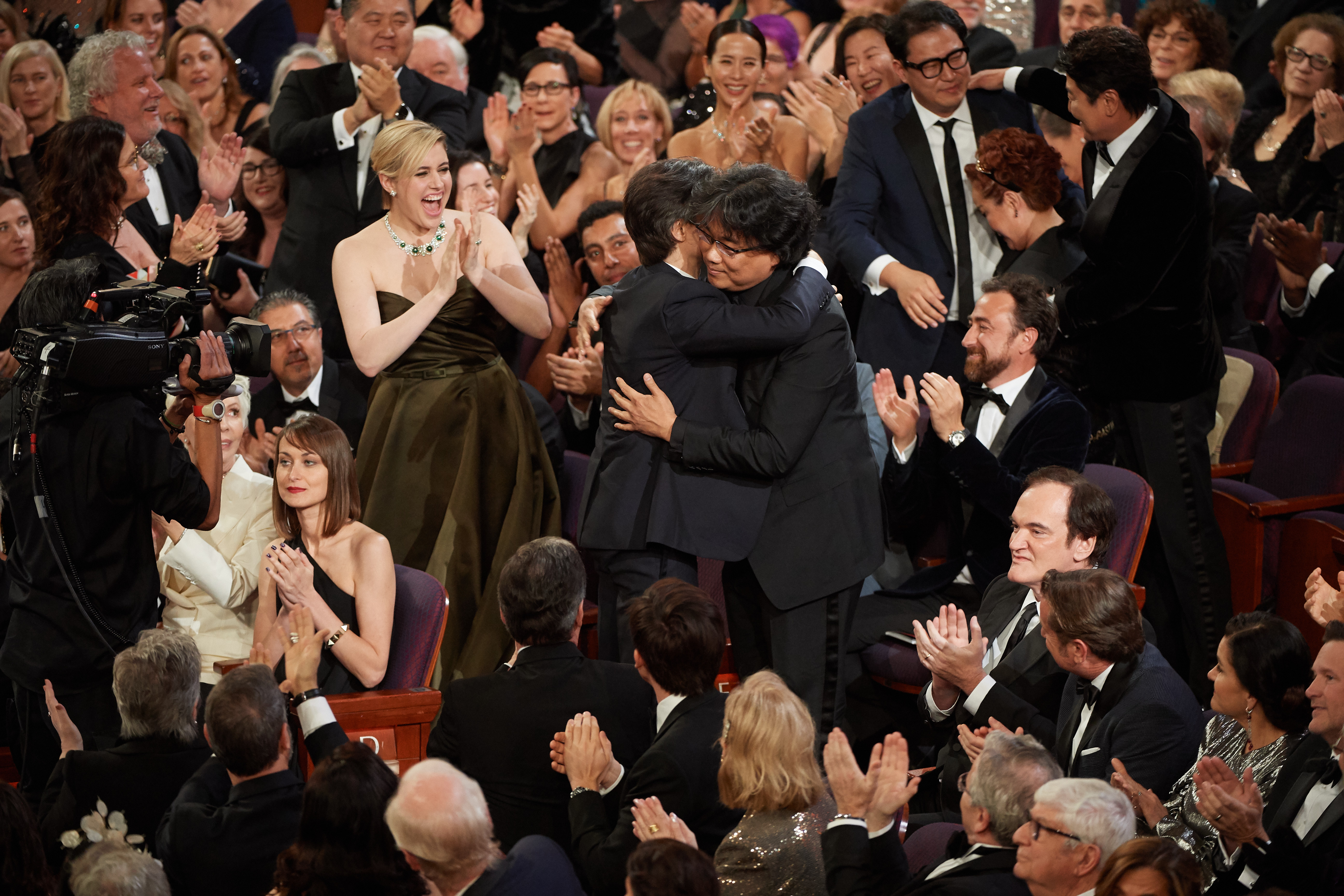 The New York Post even called Bong a "saint." On Feb. 10, the daily published the article "Oscars 2020: Bong Joon-ho is a saint..." and lauded him for his moving speech in accepting the Best Director award, in which he showed his respect and admiration for fellow nominee Martin Scorsese by quoting the revered director.
"Sure, it's common to thank your fellow competitors, but have you ever seen one make a loser cry genuine tears of joy? That's what Bong did to fellow nominee Martin Scorsese," the daily wrote.
CNN, meanwhile, in an article titled "'Parasite' dominated the Oscars on a historic night" on Feb. 10, wrote that the film "took the stage on Sunday to accept the award for best picture, capping off what was a huge night for the film and a significant night for global cinema."
hlee10@korea.kr
Department Global Communication and Contents Division, Contact Us