'Parasite' feeds off Oscar win to boost online reviews, ticket sales
Feb 13, 2020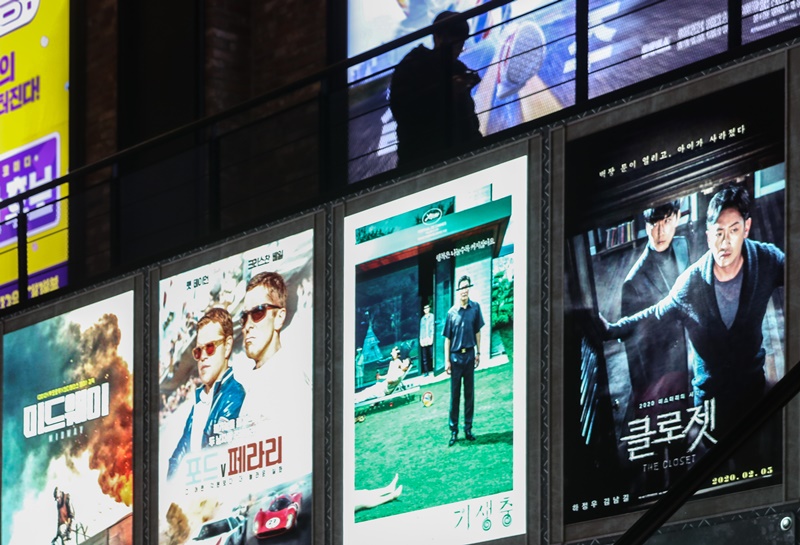 By Kim Young Deok and Lee Hana


Four-time Oscar winner "Parasite" has been catapulted to new heights, and the so-called Bong Hive, or his fan club, is teeming with new members.
The film has received the highest ratings on numerous movie review sites and is on a box office tear in the U.S., Europe and Japan.

IMDB, an online database for rating and reviewing films, TV shows and other content, had a user rating of 8.6 out of ten for the film, with "Parasite" placed in the front of its "Fan Favorites" list of the week's top TV shows and movies. Others on the list included "1917" (8.5) and "Joker" (8.6), which competed with "Parasite" at this year's Oscars. 

"Parasite" also got a 99% score on Rotten Tomatoes, a site that reflects the opinions of many professional movie critics. The so-called Tomatometer gauges the positive professional reviews of a given film. When a movie has a positive rating of over 60%, it gets "fresh" (positive) status.

The Oscar win has also helped the film rise in the box office rankings abroad. According to Box Office Mojo, a website that tracks box office revenue in the U.S. and Canada, "Parasite" ranked 12th in North America on Feb. 8, the day before the Oscar ceremony, but shot up to fourth on Feb. 10, the day after the event. 

The film opened in the U.K. on Feb. 7 in just 137 theaters but climbed to fourth place on the box office list afterwards. In Japan, where it opened on Jan. 10, the movie has remained at No. 3 for five straight weeks.
With the film's release scheduled in Turkey and Indonesia, "Parasite" is expected to reach even bigger audiences in the weeks to come.


kyd1991@korea.kr
Featured Topics
http://www.korea.net/NewsFocus/Culture/view?articleId=182346
URL Copy
Department Global Communication and Contents Division, Contact Us