Director Bong's interpreter dubbed 'undisputed MVP of Oscar season'
Feb 14, 2020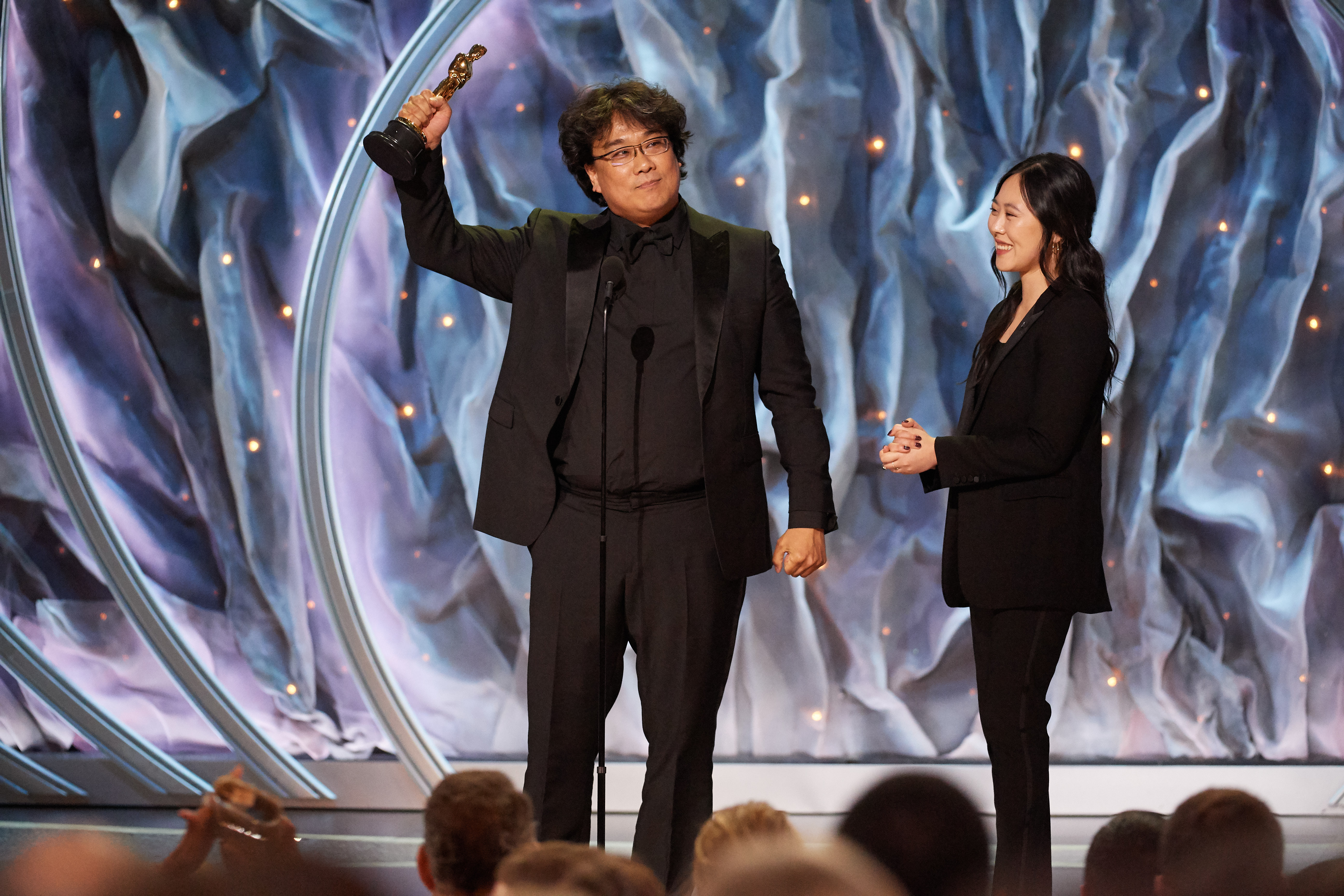 By
Kim Hyelin
and
Lee Jihae
Director Bong Joon-ho's skyrocketing fame has apparently rubbed off on his interpreter Sharon Choi, who accompanied him on stage on Feb. 9 all four times he accepted an Oscar at the 2020 Academy Awards.
Choi was first by Bong's side in May last year at the Cannes Film Festival, and has since done interpretation for him at a host of awards and promotional events. She is gaining recognition for her accurate interpretation that fully conveys the director's sense of humor, with Bong calling her "a language avatar" with a "huge" fan following.
The American film review website IndiWire called Choi "the undisputed MVP of Oscar season," adding, "Here's hoping Choi gets a chance to return to the Oscars one day in the future as a nominee herself."
Choi is a filmmaker in her own right.
In a New York Times article on Feb. 10 titled "Translating for Bong Joon Ho at the Oscars: Aspiring Director Sharon Choi," the daily said, "When she's interpreting – usually on camera, or to crowds of Hollywood royalty, or both – Choi's voice never seems to waver."
"Choi's calm presence under the onstage pressure has caught the attention of online admirers too."
YouTube and social media have also showered praise on Choi, who accompanied Bong on American talk shows such as "Late Night with Jimmy Fallon" and several awards ceremonies.
Choi is a Korean national who studied cinematic arts at the University of Southern California and has directed several short films. The combination of her deep understanding of cinema and her linguistic skills has apparently made her the perfect interpreter for Bong.
kimhyelin211@korea.kr
Featured Topics
http://www.korea.net/NewsFocus/Culture/view?articleId=182355
URL Copy
Department Global Communication and Contents Division, Contact Us