Korea, Bulgaria share rich culture of traditional clothing
Jan 14, 2020
By Honorary Reporter Bojana Doneva from Bulgaria
Photos= Bojana Doneva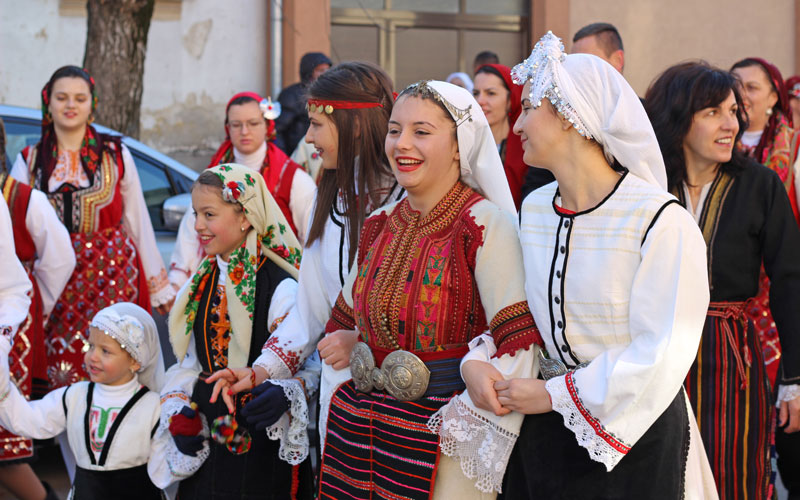 Though Korea and Bulgaria are geographically more than 8,000 kilometers apart, they have a lot of similarities in food, climate, history and traditions. Traditional Korean clothing, known as Hanbok, and narodna nosia (literally meaning "folk costume") of Bulgaria both beautifully represent the rich traditions and centuries of history of their respective countries despite their differences.

Every New Year's Day, Bulgarians celebrate the holiday Vasiliovden, which is part of the calendar of the Eastern Orthodox Church. Events take place on this day throughout the country, and one of the best is a one-day festival in the small town of Razlog.

At this festival, the locals dress up in their best folk costumes and hit the streets to celebrate Vasiliovden together. People of all ages – children, their parents, grandparents and relatives – join their neighbors, hold each other's hands and head toward the town center to compete against other neighborhoods.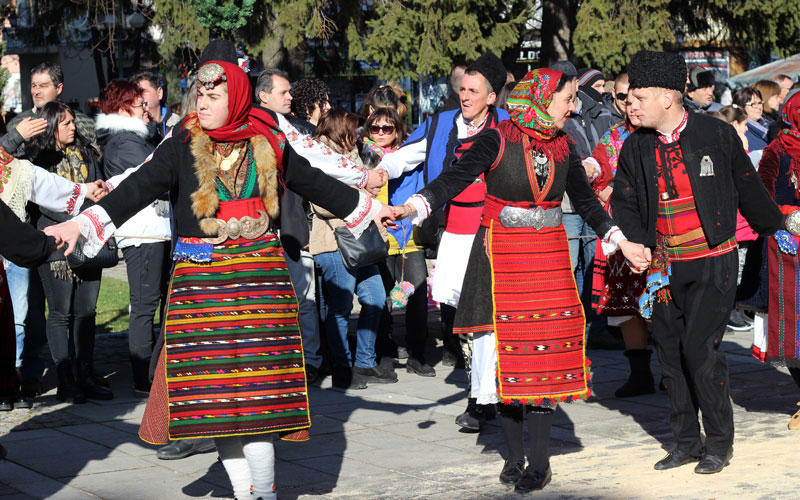 The competition starts at noon at the town square and features traditional music, dance demonstrations by each neighborhood and the display of narodni nosia. Costumes are usually handed down from one generation to the next, and the older and more authentic a costume is, the higher its value in the eyes of festival visitors. 

The Bulgarian word for festival is "sabor," which literally means "coming together." As the term suggests, not only the locals but people from all over the country visit this prominent festival. Some visit distant relatives and others show their wonderfully crafted folk costumes or just celebrate a colorful New Year's Day in a festive way with others.
Each region of Bulgaria has its own folk costumes with distinctive colors, designs and accessories. Bulgarians are proud of their rich traditions and never miss a chance to show their fondness for them.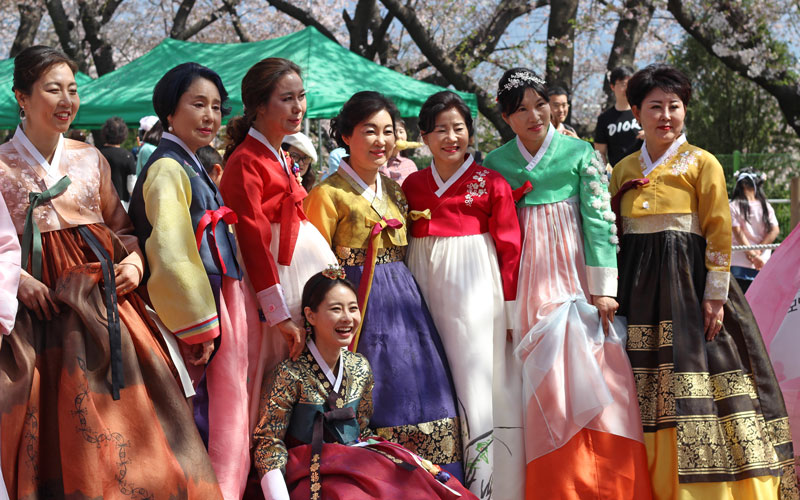 On the other side of the globe is Korea. In recent years, Hanbok is gaining in recognition abroad for its beautiful and elegant designs. The country hosts many events and festivals throughout the year to promote the clothing's beauty, the most famous being the Jongno Hanbok Festival in Seoul.

The Jinhae Cherry Blossom Festival is another must-see event featuring a Hanbok competition among its programs. Usually held in early April, the festival is Korea's biggest for cherry blossoms. Though many visitors go there to snap photos in front of pretty cherry blossoms, what makes the festival even more memorable is the regional Hanbok competition.

The Hanbok competitors include residents from the area of all ages who sport their most beautiful Hanbok and walk down a road filled with cherry blossoms. This pseudo-beauty pageant takes place in an outdoor setting that is far more beautiful than an indoor facility thanks to the spring sunlight.

While the designs of narodna nosia represent practicality, those of Hanbok are far more refined. Nevertheless, the traditional attire of both countries are beautiful in their own ways and should be preserved for generations to come.
chaey0726@korea.kr

*This article is written by a Korea.net Honorary Reporter. Our group of Honorary Reporters are from all around the world, and they share with Korea.net their love and passion for all things Korean.
Featured Topics
http://www.korea.net/NewsFocus/HonoraryReporters/view?articleId=181565
URL Copy
Department Global Communication and Contents Division, Contact Us