My 3-year journey as an Honorary Reporter
Feb 11, 2020
By Honorary Reporter Jeanne O from Indonesia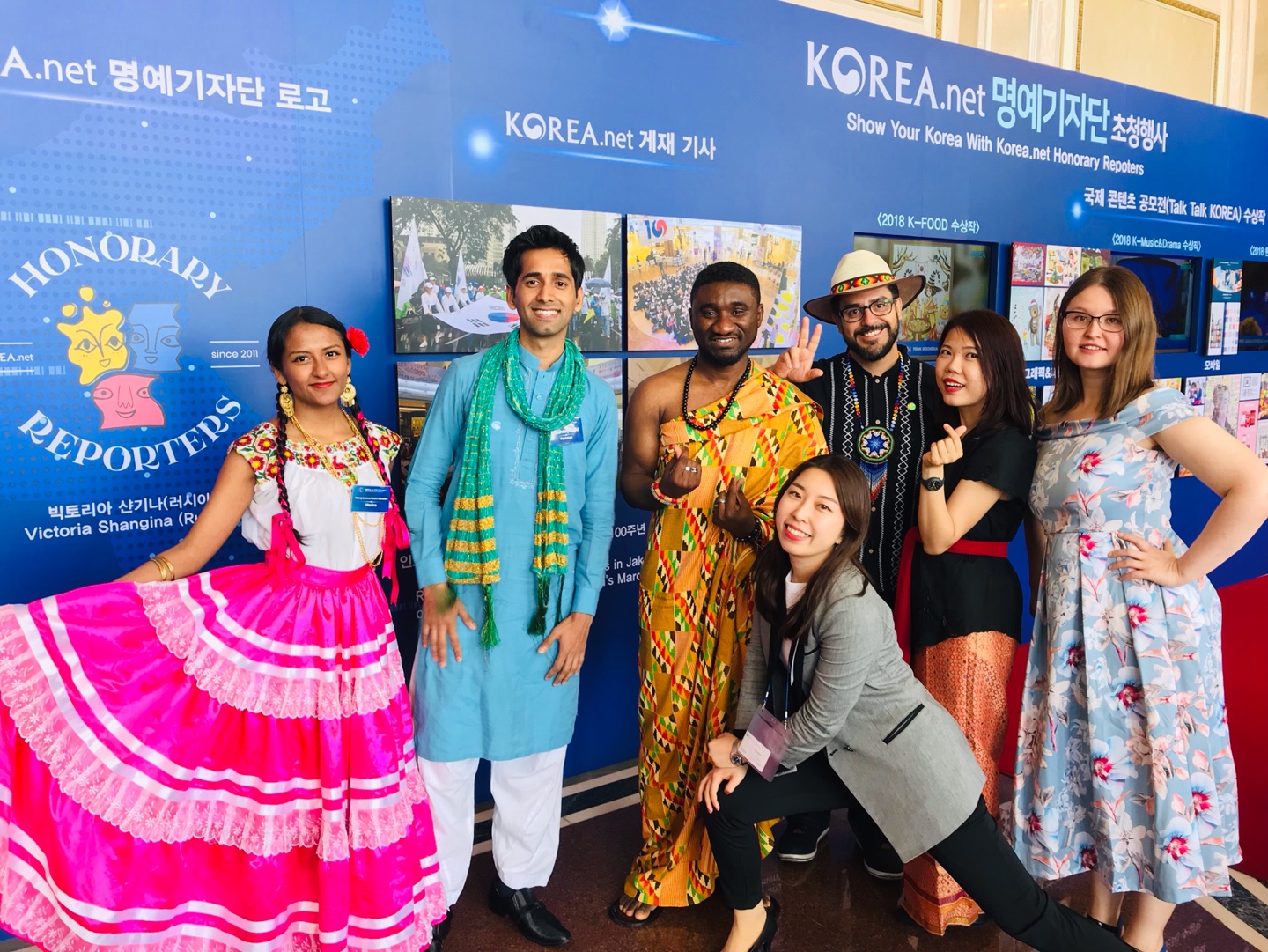 It was all started with a dream: I wanted to be a writer.

This was when I was in elementary school. The writing profession came to mind right after I got a perfect score on my written essay in my final exam. Though my dream kept changing from time to time, I was bitten by the writing bug yet again more than a decade later.

I created a blog in 2011 and entered a writing competition in 2014. Thanks to the competition, my writing was published in an anthology of true stories with 17 other winners and Indonesian travel writer Ariyanto.

My first encounter with Korea.net was in November 2015, when the Korea Tourism Organization (KTO) invited me to tour Korea on a three-night, four-day trip. I met Korea.net staff members Hana Lee and Jeon Han during a rail biking trip; they were covering our visit in Korea. Later on, I learned more about the website and its Honorary Reporters program through Vera Lee, my travel mate from Singapore on the KTO-sponsored trip. She had joined as an Honorary Reporter that year, and the trip participants from Southeast Asia were also interested. To become an Honorary Reporter was one of our New Year's resolutions for 2016.

As a resident of a non-English speaking country, writing in English was no piece of cake for me as I only learned English through formal education. To pursue my dream, I tried everything I could to improve my English-writing skills in one year. I started reading more articles, books and magazines in English, including articles written by Honorary Reporters. I also enrolled in an English-language course and surprisingly, I completed three levels in a year, one level more from the normal pace. At the end of 2016, my application to join the Honorary Reporter program was accepted and thus my journey began.

During my first year, I wasn't that active as I wrote only one article in the beginning. Later on, however, I couldn't really find time to write because I was busy with a full-time job that I just started around the time I was made an Honorary Reporter.

A year later, I managed to write more frequently. I learned from my mistake last year and I realized that I needed to be more creative in managing my daily routine to include writing time. My way to write on a daily basis was my changing of my writing medium from a laptop to a smartphone. By drafting an article on my phone, I could write whenever I had time and inspiration. I wrote mostly during commuting to work and whenever I ate alone at a restaurant. This was a perfect solution to how to spend my time while waiting for my food. In my second year, I wrote my first collaborative article with a fellow reporter from Indonesia. I also began to attend more Korea-related events in my town as I started to join classes on the Korean language and culture at the Korean Cultural Center in Jakarta. At the end of my second year in April 2019, I finally visited Korea.net's new office in downtown Seoul and met the organization's super-friendly and energetic staff there.

In May 2019, Korea.net welcomed their new Honorary Reporters. For me, it marked my third year in the program. I began to use the pen name Jeanne O as the byline in my articles. The induction ceremony was held not only in Korea that year but also at several KCCs abroad, including that in Jakarta. For the first time, Honorary Reporters got to meet each other in person through these events.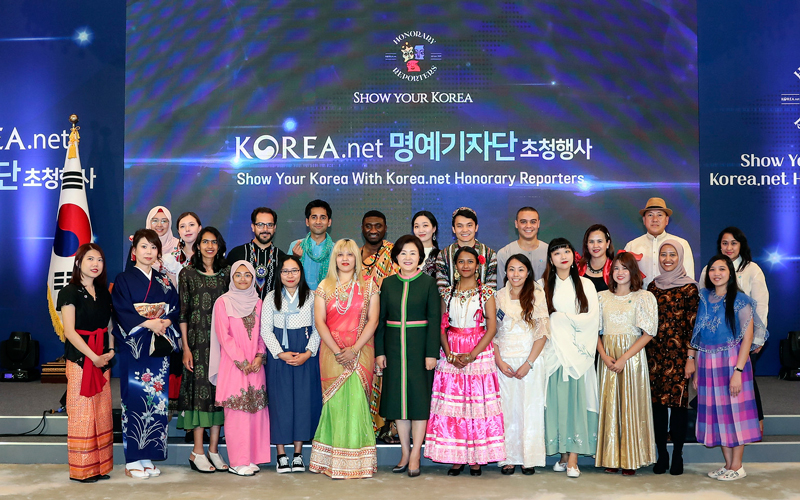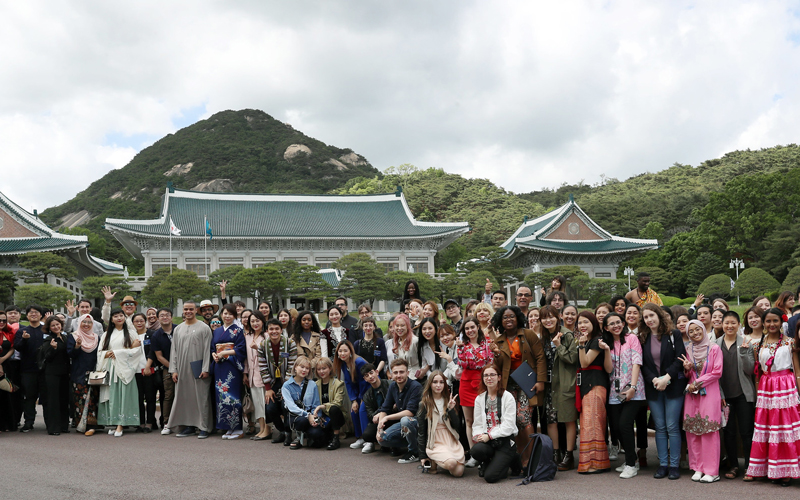 The induction ceremony in Korea was also special in being held at the presidential mansion known as Cheong Wa Dae (Blue House). After missing the ceremony in 2017 and 2018, I got to attend this one and meet fellow Honorary Reporters from all over the world. What was the most memorable moment for us that day was meeting the first lady. We were surprised after learning that we would meet her a few hours before the ceremony.

For me and two other reporters, Victoria Shangina from Russia and Carlos Alberto Delfin from Mexico, that day was even more special because we presented our work in front of the first lady. I was excited but also nervous, as it was my first time doing a presentation in English. I clearly remember how nervous we were when we saw her arrive at Yeongbingwan, the reception venue of the Blue House. After the ceremony, we toured the compound and received a special souvenir, a watch with President Moon's signature and the presidential logo on it. This was the same watch the president gave to the famous K-pop group BTS.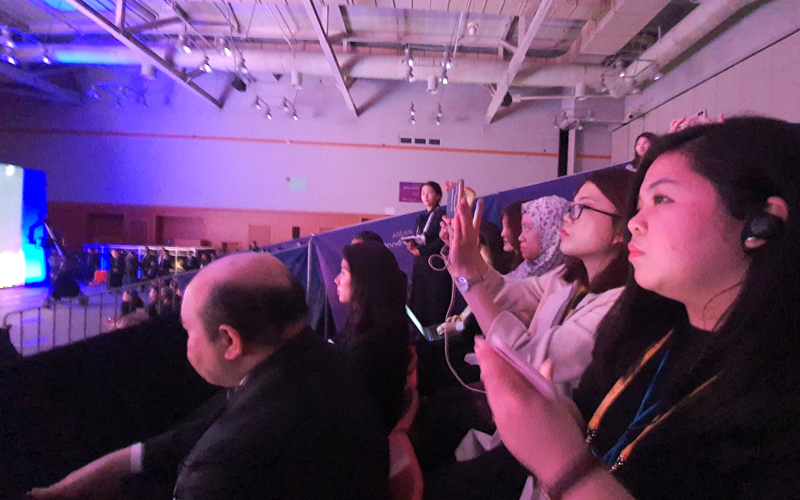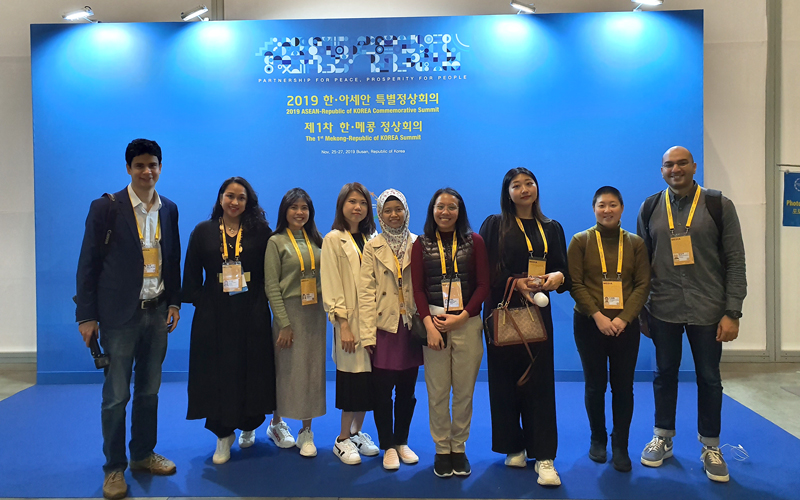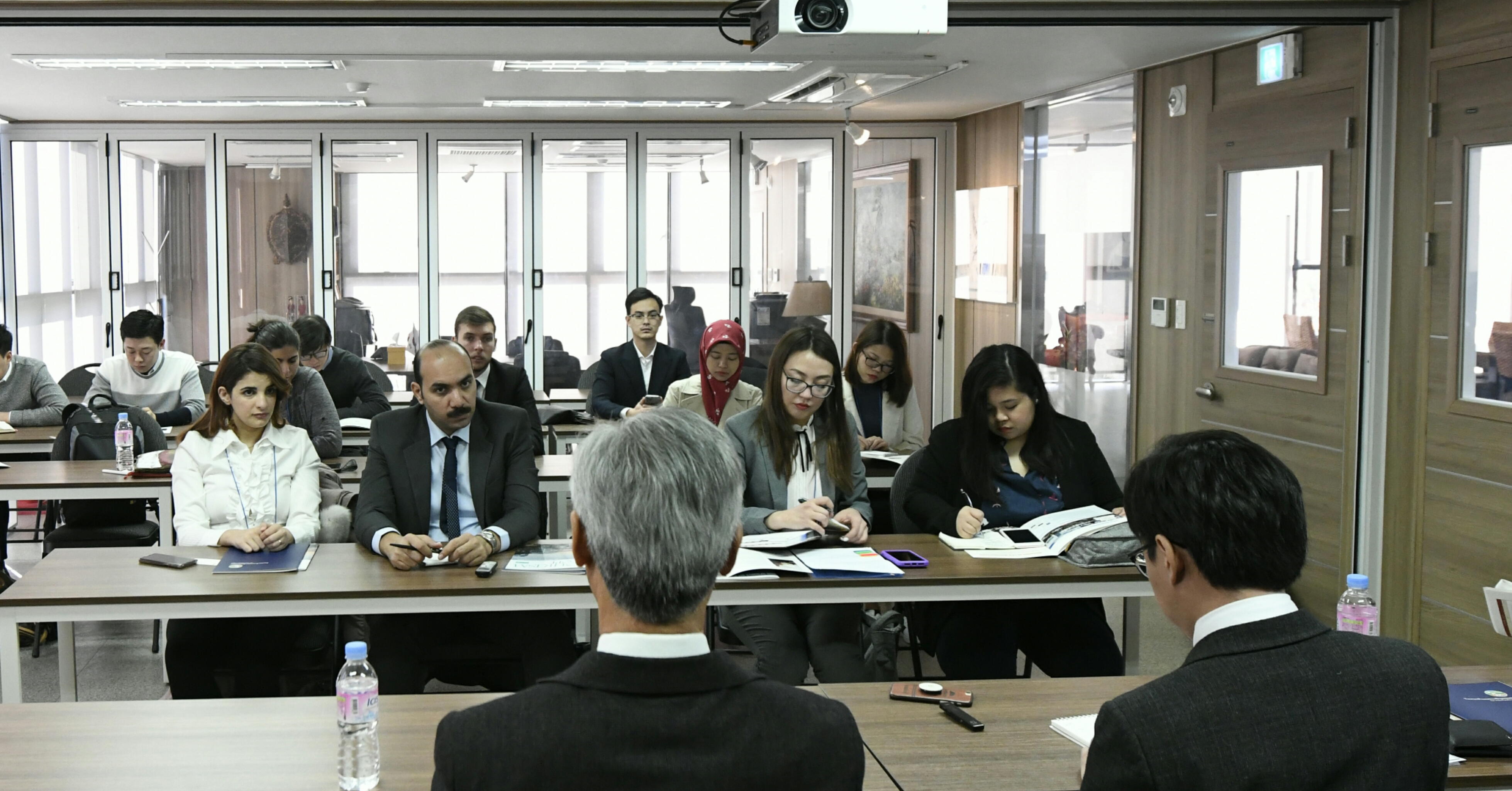 Later on last year, I had yet another once-in-a-lifetime experience through Korea.net: attending the 2019 ASEAN (Association of Southeast Asian Nations)-ROK (Republic of Korea) Commemorative Summit in Busan. I saw President Moon up close and joined a Korea.net invitational trip to Busan. I met more Honorary Reporters, saw how they worked, traveled to interesting places in Busan, and created great memories with them and the team who accompanied us on the trip.
At the end of last year, together with my fellow compatriot and Honorary Reporter Magdalena Krisnawati, I interviewed installation artist Kang Eun-hye, who came to Jakarta to present her work at the Korean Embassy there. Thus in 2019, I produced more articles than in previous years thanks to the motivation I got from our coordinator, as well as from Korea.net and the KCC in Indonesia for giving me the opportunity to attend events in Jakarta and Korea.

Over the past three years, the Honorary Reporters program has made my life more meaningful and helped me pursue my dream of being a full-time writer. It has also motivated me to learn English and Korean more diligently. I've also had great life experiences through the opportunities Korea.net has offered, especially meeting talented people from all over the world. We might come from different backgrounds but all share the same goal: showing our Korea to the world through our content.

Thank you for three incredible years, Korea.net.
chaey0726@korea.kr

*This article is written by a Korea.net Honorary Reporter. Our group of Honorary Reporters are from all around the world, and they share with Korea.net their love and passion for all things Korean
Featured Topics
http://www.korea.net/NewsFocus/HonoraryReporters/view?articleId=182264
URL Copy
Department Global Communication and Contents Division, Contact Us