Nigerian Honorary Reporters share their experiences
Feb 11, 2020
By Honorary Reporters Mercy Agbagha, Kevin Akoje, Alle Blessing, Kemmie Ola, Chizurum Nnamdi, Melody Oluwatobi and Ubah Raphina from Nigeria
Photos= Mercy Mma Agbagha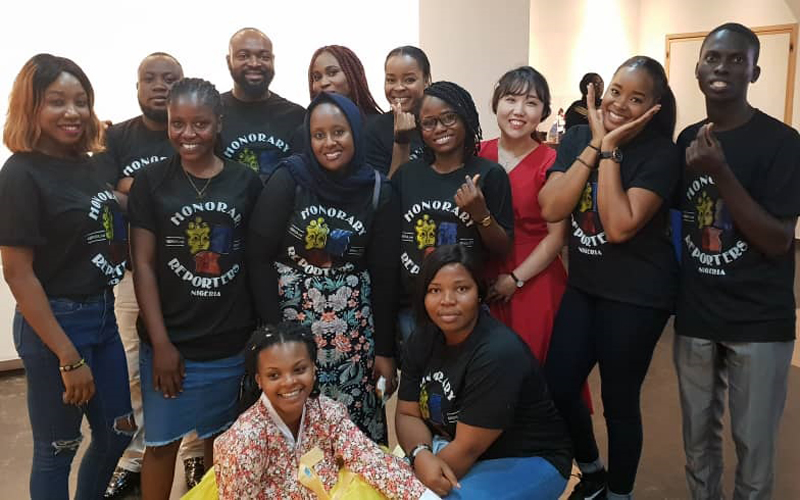 Korea.net's Honorary Reporters in Nigeria are a group of committed individuals dedicated to expressing their love for Korea, organizing events like "Korean Day" and the Korean Street Carnival.
They promote Korea and Korean culture through their personal blogs, social media platforms and their professional networks. The following are the exciting experiences with Korea of such reporters so far in their own words.

Mercy Mma Agbagha: Apart from being a fan of K-pop and K-dramas, being a Korea.net Honorary Reporter gave me the opportunity to experience Korea. It's been an exciting, educating and entertaining experience thus far. I have learned new things, made friends from all over the world and strengthened my professional networks. During my induction as an Honorary Reporter, I tasted Korean cuisine for the first time. I've attended a lot of exciting Korean events in Nigeria and promoted Korea on my social media platforms and other online media I work for.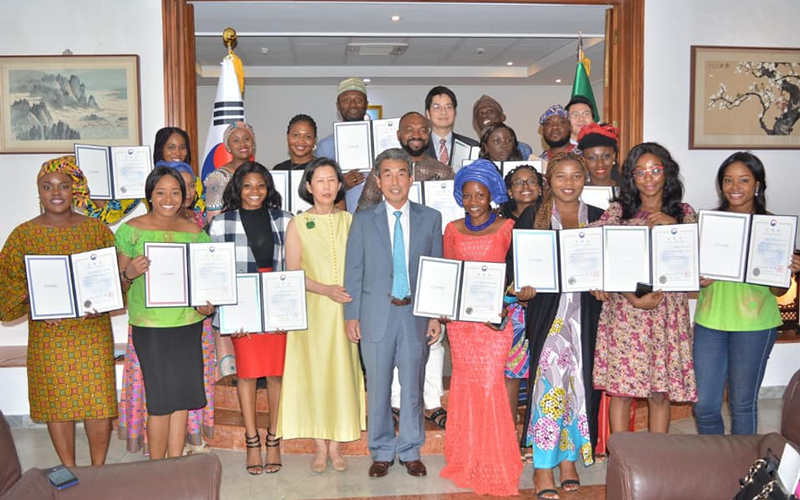 Tedunjaiye Melody Oluwatobi: Becoming an Honorary Reporter for Korea.net has been awesome and intriguing. It's more like one of the greatest achievements of my life so far. I feel truly honored and happy because I was given an avenue to show my love for Korea to the world through my writing. Being an Honorary Reporter gave me my first meeting with Korea and above all, it gave me a sense of belonging to this path I chose to take.

Alle Blessing Ovase: My experience as an Honorary Reporter has been exciting, enlightening and humbling. I've made amazing friends and organized and attended Korean events. The events have brought me closer to Korea's culture and its people. I get to write articles that compare my cultural experiences as a Nigerian with those of Korea. My most humbling experience as an Honorary Reporter this past year, however, was on our induction day, as I got to see other Honorary Reporters from my country Nigeria. Moreover, being an Honorary Reporter led to the birth of my blog Ovase's Korea, through which I've showcased my love for Korea.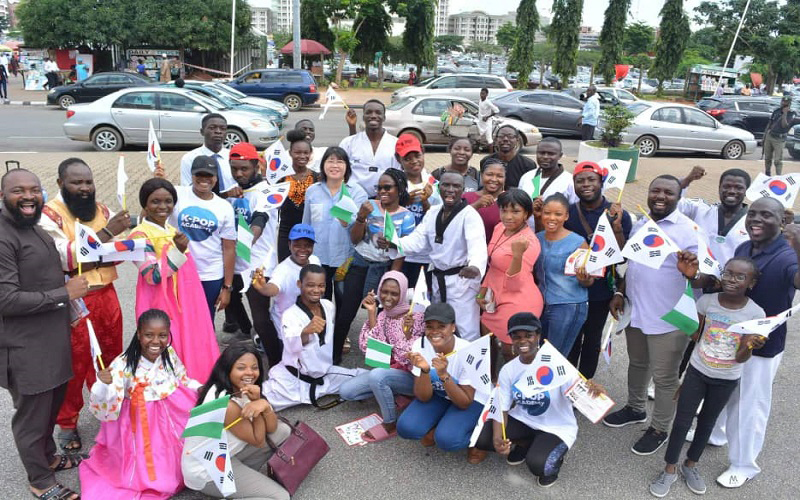 Kevin Akoje: My martial arts journey started with taekwondo. My quest to get the best training, access to instructors and a well-equipped dojang (studio) saw me visit the Korean Cultural Center (KCC) in Nigeria. I got much-needed information in that light. I also got exposed to more of Korean culture, which my inquisitive self pursued further. As a brand engagement consultant, the program caught my attention during my quest. This is my third year as an Honorary Reporter.

Chizurum E. Nnamdi: I would say my entire experience began with my application. I saw the ad on the KCC in Nigeria's Instagram page. I forgot to apply until the last minute. I remembered that I didn't run a blog or a YouTube channel, so I was so sure I wouldn't get picked. Surprisingly, I got an acceptance email. I attended the induction ceremony and received my appointment letter from the Korean ambassador to Abuja. Afterwards, I started an active blog (www.urichorom.home.blog) and Instagram channel (@urichorom) to promote Korean culture. I've also received invites to many cool Korean events in Nigeria that I normally wouldn't have access to. I look forward to a trip to Korea, especially to Seoul, Jeju Island and Busan.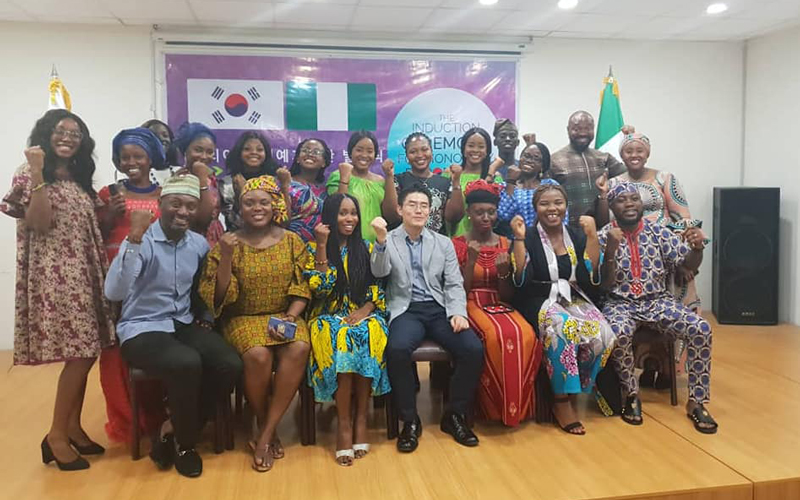 Kemmie Ola: For me, being a Korea.net Honorary Reporter has been a learning experience. I thought I knew so much about Korean culture but getting to this level has helped me learn the language and the culture more and how Korea is becoming a big world force. I'm grateful for the opportunity to learn this much about the country I love.

Ubah Raphina Onyekachi: This experience has increased my knowledge of Korea and allowed me to meet people from all over the world with the same interest in Korea. Overall, what I love the most about being an Honorary Reporter is working with a multicultural, dedicated and passionate group of people.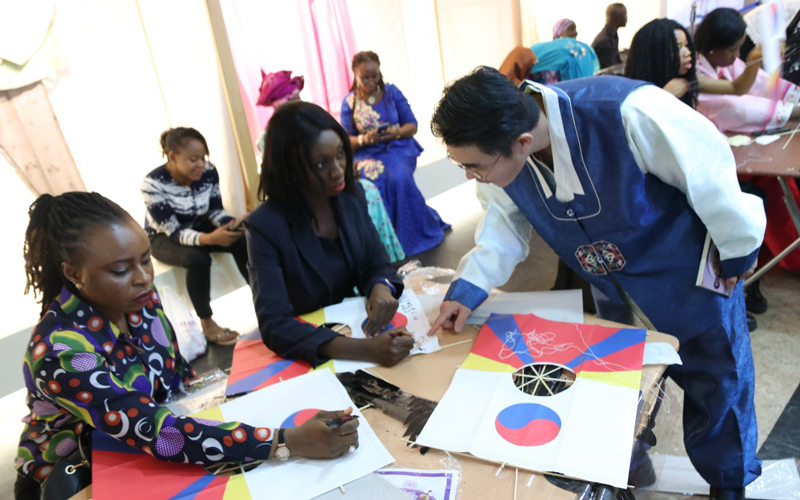 chaey0726@korea.kr

*This article is written by a Korea.net Honorary Reporter. Our group of Honorary Reporters are from all around the world, and they share with Korea.net their love and passion for all things Korean
Featured Topics
http://www.korea.net/NewsFocus/HonoraryReporters/view?articleId=182283
URL Copy
Department Global Communication and Contents Division, Contact Us