1st Korean-Myanmar film makes premiere in Indonesia
Feb 12, 2020
By Honorary Reporter Rafika Della and Fitri Amalia from Indonesia
Photos= Rafika Della and Fitri Amalia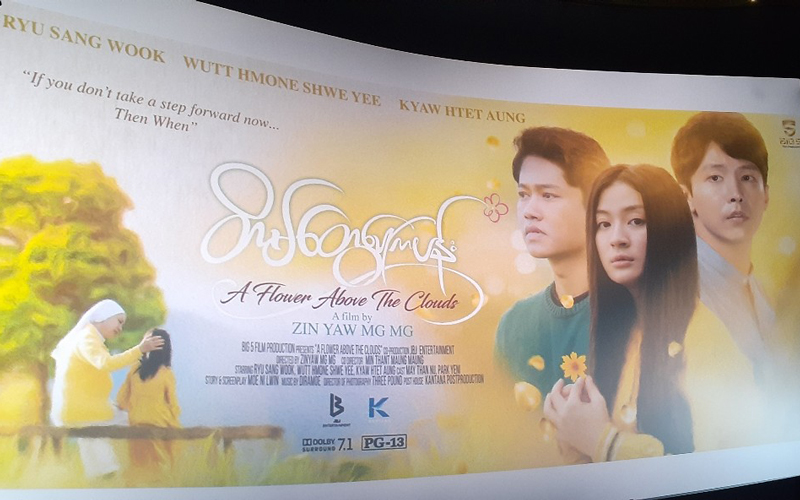 The Korean and Myanmar embassies in Indonesia on Feb. 9 organized a screening of the first cinematic collaboration between Korea and Myanmar, "A Flower Above the Clouds," at CGV Grand Indonesia in Jakarta.
The showing of this romantic drama was attended by embassy delegations, members of the Korean Cultural Center in Indonesia and Korea.net Honorary Reporters.
In his speech at the event, Korean Ambassador to Indonesia Kim Chang-beom mentioned that the film was screened last year at the ASEAN (Association of Southeast Asian Nations)-ROK (Republic of Korea) Commemorative Summit in Busan.
"With this film, viewers can enjoy beautiful views of North Chin Province, Myanmar, because 70% of filming was done there. In addition, they can also enjoy views of Seoul and Busan, Korea, especially the Gwangan Bridge (in Busan)," he said.
The film was also screened in Singapore prior to making its premiere in Indonesia.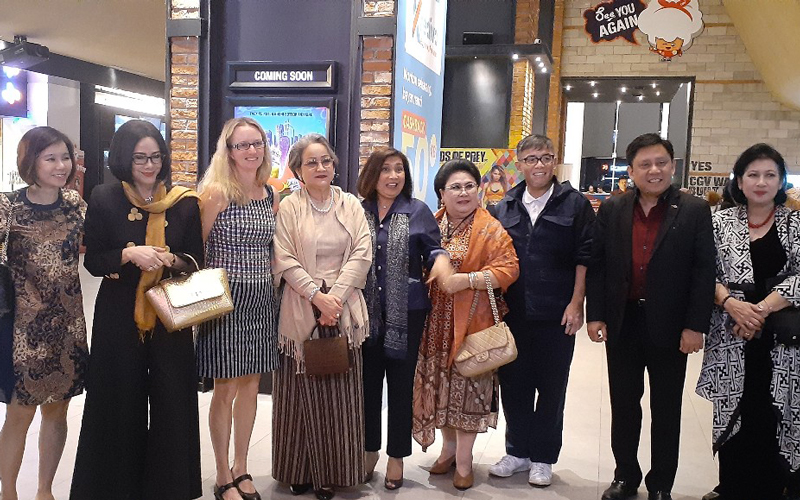 Attending the screening in Jakarta, "Flower" director Zin Yaw Mg Mg said many Koreans are visiting Myanmar to enjoy the beautiful scenery there and visit meditation centers.
A color balance in the film expresses emotions, with yellow signifying happiness and blue and gray a sad and dark expression.
The movie's main character said struggle is needed for people to achieve their dreams. And I agree with his words that "Sometimes people are just like baby birds. They're afraid to fly the first time, but when the time comes, they'll be able to fly."
chaey0726@korea.kr

*This article is written by a Korea.net Honorary Reporter. Our group of Honorary Reporters are from all around the world, and they share with Korea.net their love and passion for all things Korean
Featured Topics
http://www.korea.net/NewsFocus/HonoraryReporters/view?articleId=182321
URL Copy
Department Global Communication and Contents Division, Contact Us