Nature You Meet in the Mountains #34
Aug 06, 2014
Flora & Fauna of Korea #34
Korea.net publishes a series of articles, "Nature You Meet in the Mountains," about the peninsula's mushrooms, insects, trees and herbs & flowers.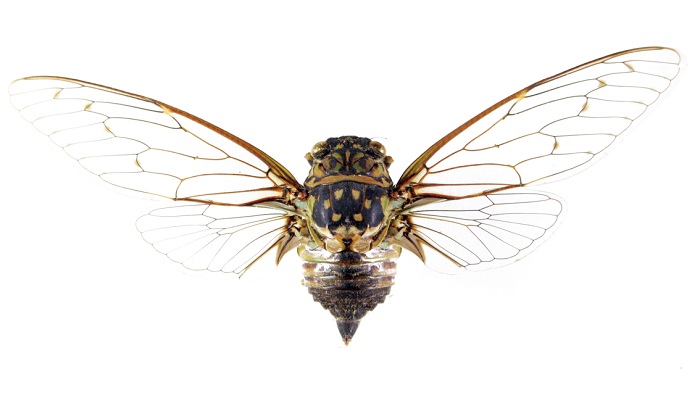 Insects
Name: 참매미
Chammaemi
Scientific name:
Oncotympana fuscata
(Distant)
Distribution: Korea, China
This cicada is about 33 to 36 millimeters long and has a wingspan of about 55 to 65 millimeters. The upper body is black and has a few mottled patterns of white and green. Both sides of the head and the thorax are black and have large markings. The abdomen is black with fine silver hairs. The wings are transparent, while half of the veins are dark brown. The rest of the body is basically dark.
Ecology: Most of these insects inhabit forests and mountains. The adults appear between the middle of July and the end of September. This insect lives underground for four to five years until it becomes an adult. It tends to move to another location when it generates its clicking or buzzing noise.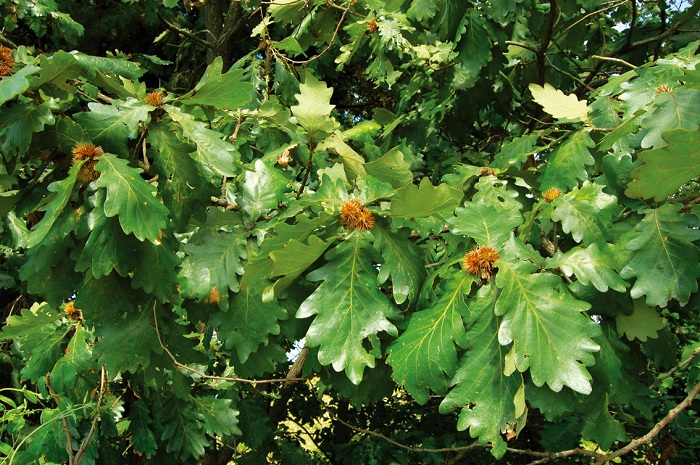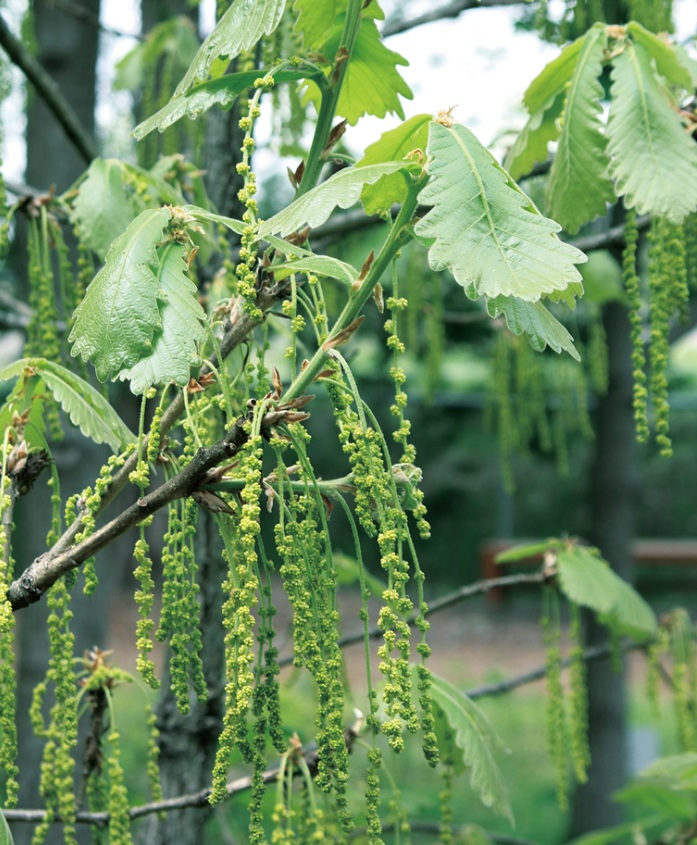 Trees
Nature: 떡갈나무
Ddeokgalnamu
Scientific name:
Quercus dentata
Thunb.
Type: deciduous broadleaf tree
Blooming season: May
Bearing season: September to October
Distribution: mountains nationwide
This oak tree grows to 20 meters with a trunk diameter of up to 70 centimeters. It has a grayish brown bark. The leaves tend to be relatively thick, oval and obtuse, with a shallowly lobed margin. This monoecious tree gives bloom to male flowers with drooping catkins and to female flowers with upright catkins. It bears an oval-shaped nut.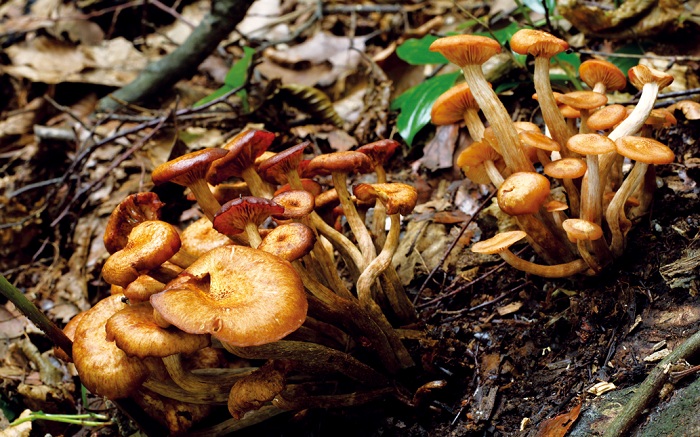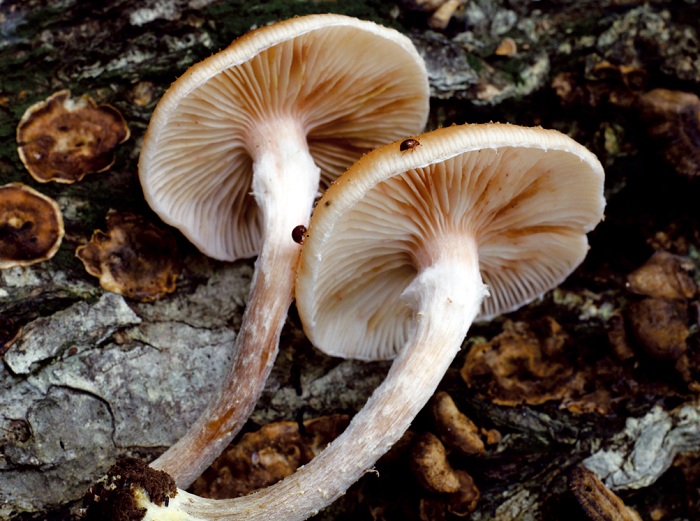 Mushrooms
Name: 뽕나무버섯부치
Bbongnamu beoseotbuchi
Scientific name:
Armillaria tabescens
(Scop.) Emel
Type: saprophile spore
Print: white
Edible
This fungus develops in clusters from the base and root of broadleaf trees, as well as from the stumps of fallen and dead trees. The cap is about 4 to 6 centimeters across. Its original, semi-circular shape gradually becomes flattened at the edges. The body is yellow and has densely arranged hairy scales near the center. The pleats are white at first, but gradually develop a yellowish brown pattern with age. The stipe is 5 to 8 centimeters long and 4 to 10 millimeters in diameter. It is fibrillate and the color is similar to that of the cap.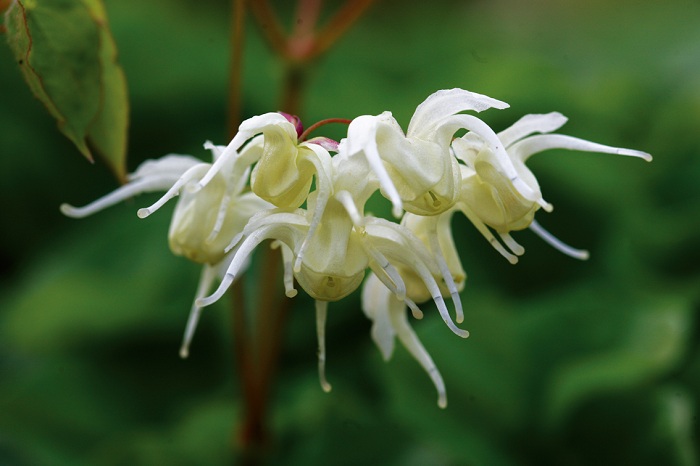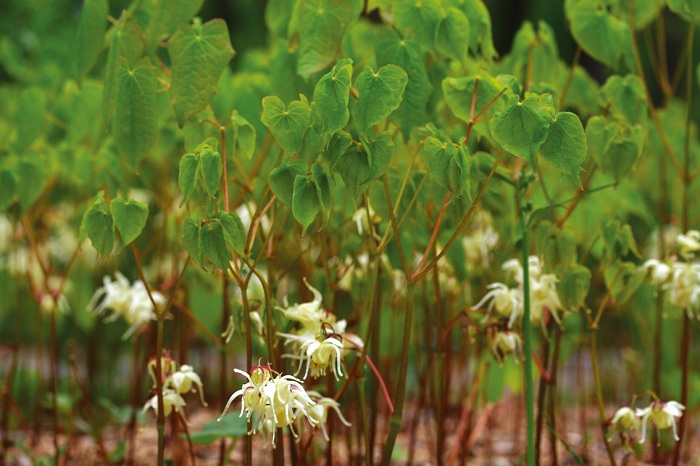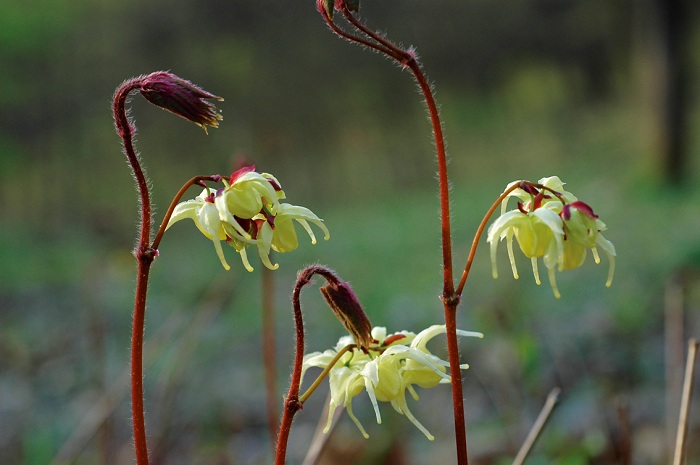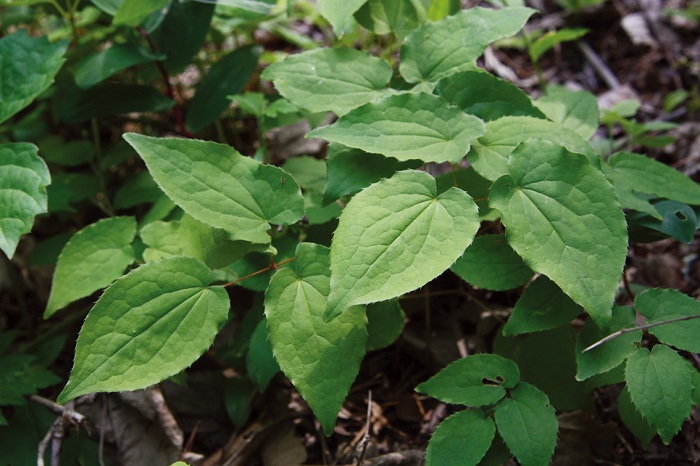 Herbs & Flowers
Name: 삼지구엽초
Samjiguyeopcho
Scientific name:
Epimedium koreanum
Nakai
Full bloom: August
Distribution: mountains nationwide
This perennial herb grows to 30 centimeters tall. It usually has multiple stems that show a tufted pattern. The rhizomes tend to be solid, stretch to the sides and have multiple fibrous roots. The leaves are compound, with three leaflets that have spiny margins. The stipes grown from the root are relatively longer, while those grown from the stem are shorter. The flower is milky-white, faces downward and has a longer flower stalk. The fruit resembles a follicle.
*This series of article about Korea's insects, trees, mushrooms and herbs & flowers has been made possible through the cooperation of the Korea National Arboretum.
Featured Topics
http://www.korea.net/NewsFocus/Sci-Tech/view?articleId=120928
URL Copy
Department Global Communication and Contents Division, Contact Us