1st coronavirus patient recovers, thanks Incheon hospital
Feb 06, 2020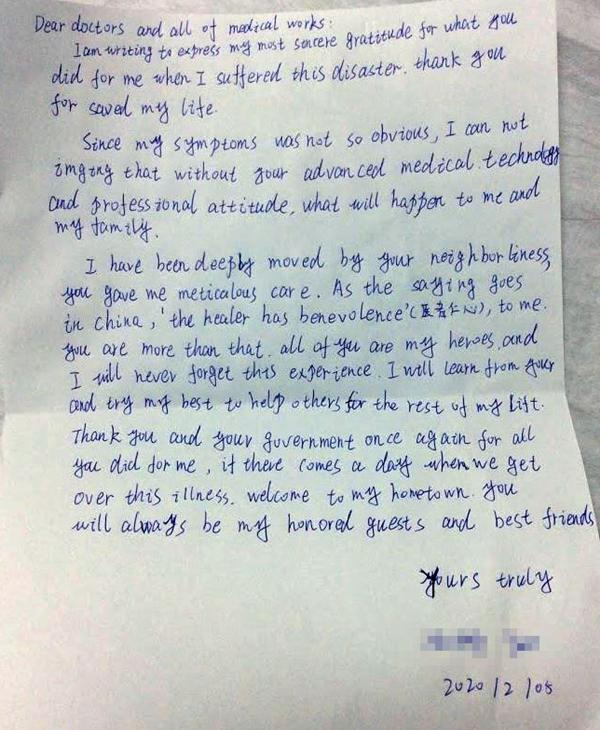 By Kim Minji


A Chinese woman who was the first to be diagnosed with the novel coronavirus in Korea has recovered in Incheon and sent a thank-you letter to the hospital where she received treatment.

The patient, 35, on Feb. 5 delivered her letter to her doctors at Incheon Metropolitan City Medical Center the day before her discharge. "I am writing to express my most sincere gratitude for what you did for me when I was suffering from the disaster," she wrote. "Thank you for saving my life."

"Since my symptoms were not so obvious, I can not imagine what might have happened to me and my family without your advanced medical technology and professional attitude," she said.

"All of you are my heroes and I will never forget this experience."

"As there is a saying in China, 'The healer has benevolence.' To me, you are more than that," the letter added, "If a day comes when we get over this illness, I will welcome you to my hometown. You will always be my honored guests and best friends."

The patient on Jan. 19 flew from Wuhan, China, the city believed to be the origin of the coronavirus, to Incheon International Airport. She ran a fever and was diagnosed with the coronavirus the next day. For 18 days, she was quarantined and received treatment at the medical center.

The Korea Centers for Disease Control and Prevention on Feb. 6 said, "The first patient diagnosed with the coronavirus will be released from the hospital today," adding, "The patient's symptoms like fever got better and more than two tests (for viruses) turned out to be negative."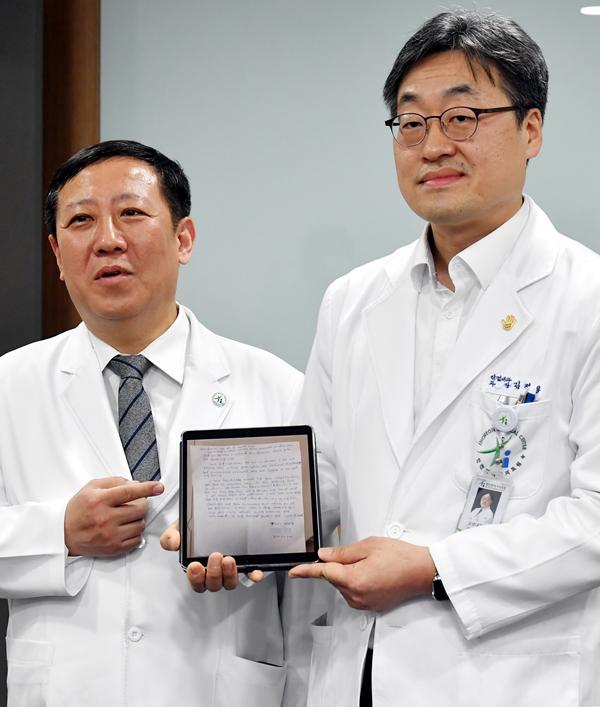 kimmj7725@korea.kr
Featured Topics
http://www.korea.net/NewsFocus/Society/view?articleId=182186
URL Copy
Department Global Communication and Contents Division, Contact Us