Asian media hails big Bong effect of 'Parasite'
Feb 12, 2020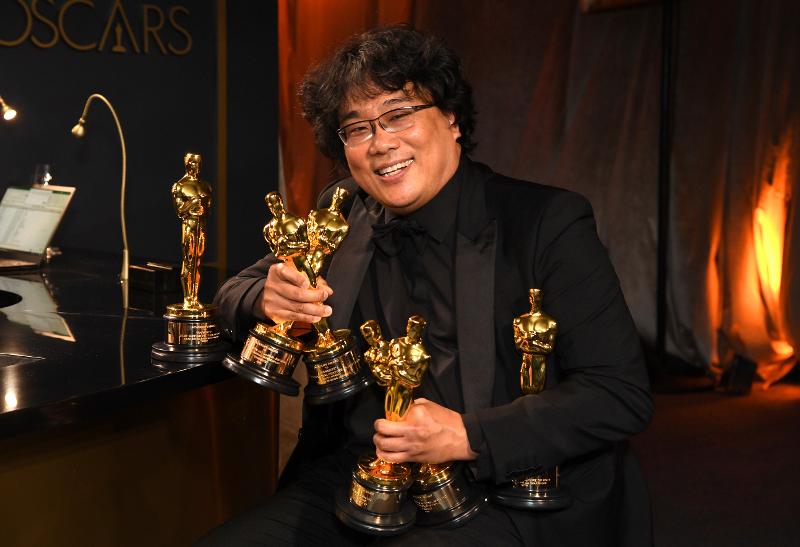 By
Xu Aiying
and
Lee Jihae
Major Asian media in countries like China, Japan and Vietnam have praised director Bong Joon-ho's blockbuster film "Parasite," which on Feb. 10 made history in winning four Academy Awards.
The Chinese web portal Sina on Feb. 11 carried the article "Korean movie 'Parasite' wins most awards (at the 2020 Oscars), breaks record in Academy's 92-year history." It lauded the efforts of Korean cinematic figures by saying, "Korean directors are devoted to creativity and effort in filmmaking, and this explains their accomplishments today."
The Vietnamese daily Tuoi Tre, in the article "Parasite, winner of 2020 (Best Picture) Oscar, re-released in Vietnam," on Feb. 10 said, "'Parasite' is a film that has a good balance of marketability, entertainment and art," calling it "a miracle of Asian and Korean cinema."
Japanese media on the same day were also quick to express surprise and envy over the movie's success. The daily Mainichi Shimbun reprinted as a special edition its interview with director Bong Joon-ho before the film's premiere in Japan.
In the article "Director Bong is truly amazing! Hollywood luminaries applaud four-Oscar king 'Parasite'," it said, "Amid criticism that the Academy Awards are whitewashed, an Asian film broke the racial barrier."
Mentioning that the Best Foreign-language Feature was renamed Best International Feature Film, the daily Asahi Shimbun on Feb. 11 said, "The fact that one film grabbed both the Best Picture and the (old) Best Foreign-language Feature awards in the year when the name was changed indicates the determination of the American film industry."
"The possibility that non-English language films, including Japan's, could receive high praise in the U.S. and lead to more business for such works will have an immeasurable impact."
xuaiy@korea.kr
Featured Topics
http://www.korea.net/NewsFocus/Society/view?articleId=182276
URL Copy
Department Global Communication and Contents Division, Contact Us